Women in Smart Mobility | Reem Malik - Sales and Business Development Manager
24 Sep, 2020
5 minutes
Why is it so important that more women join the automotive industry? A: "Trans...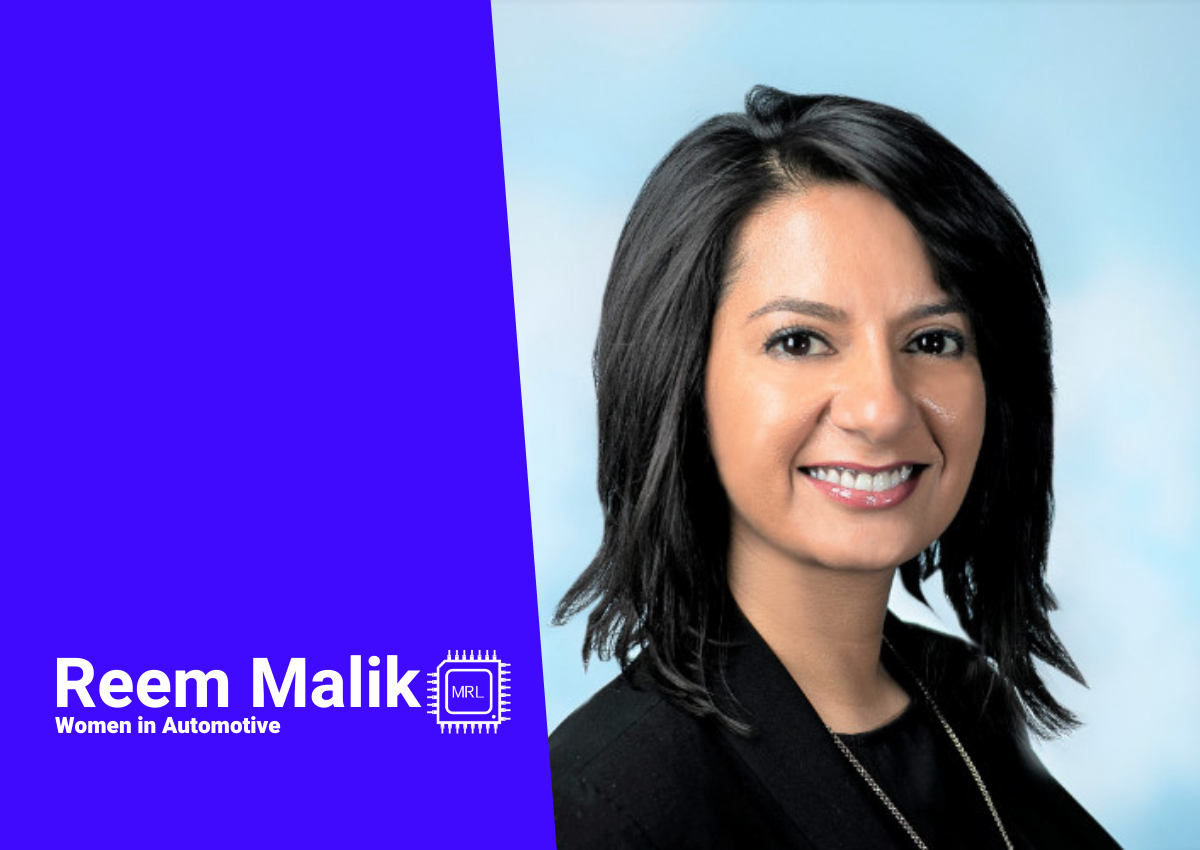 Why is it so important that more women join the automotive industry?
A: "Transportation is a crucial part of most of our lives, whatever form it takes. I believe that if you bring more diversity of experience and thought into the industry, the end results will be more relevant to and representative of society as a whole."
What other females in the industry do you look up to?
A: "This is a difficult question because there are not that many women in technology, particularly hardware, and even fewer that rise to leadership positions. It's exciting to see women like Aicha Evans and Mary Barra make a real impact. Personally, I am more inspired by the journeys of my peers and colleagues, how they navigate professional and personal challenges in unique ways while continuing to grow and contribute to their industries and communities."
What excites you most about Smart Mobility?
A: "Smart Mobility is really about finding creative solutions to help people and goods get from one place to another – easily, safely, and efficiently – it has great potential to enable more equal access to transportation and services to all parts of society. I'm excited about the technological innovations at all levels, as well as policy and urban planning debates coming out of the push to smart mobility, I'm amazed at the diversity of ideas and methodologies in this space to address a wide range of issues."
What are your long term career aspirations?
A: "My aspiration is to contribute to organisations and groups that make an impact, small or large, of improving our lives – whether through beneficial products, outcomes, processes or culture. What inspires and motivates me is connecting complex ideas and technology, with the right mix of talented people, to come up with solutions that have a real-world impact."
What challenges have you come across being a female in the industry?
A: "Early on in my career, the real challenge was working in the US as a foreign national. The process of going from a student visa to a work visa, to resident status takes years and those years are filled with uncertainty. I was my only backup plan, no option to falter, and I didn't have much flexibility to change jobs or companies. I am grateful for the opportunities and support I found in those times.
As a female in the tech industry, there are challenges that are real – sexual harassment, subtle discrimination, finding your voice when you are the only female engineer in a room of 20 people – they feel cliché but they are not. However, I would not claim that those obstacles hurt me or my career. I think the biggest challenge is really a lack of role models or mentors that are relatable, approachable, and in senior leadership positions. I hope that is changing for younger generations entering the industry now."
How can companies promote being a female in automotive more?
A: "I think the goal is to invite more talent into the industry – so that companies can be more successful – and that requires a shift in some corporate cultures. Make an effort to put more deserving women AND minorities in management positions with influence and decision making power. Set high expectations for everyone in the organization to work as allies and demonstrate transparent accountability."
What advice would you give to women wanting to work in the Automotive industry?
A: "Jump in. Network. Ask questions. Contribute."
If you're a female working in the automotive sector looking to grow, we are working with some of the best companies in the industry. If you're currently looking to hire the best female talent, we have a fantastic network of females who are ready for their next challenge. Contact us to find out more.