10 inspirational women in the semiconductor industry
11 Sep, 2021
5 minutes
We often advise candidates we speak with to follow people in the industry who inspire them. ...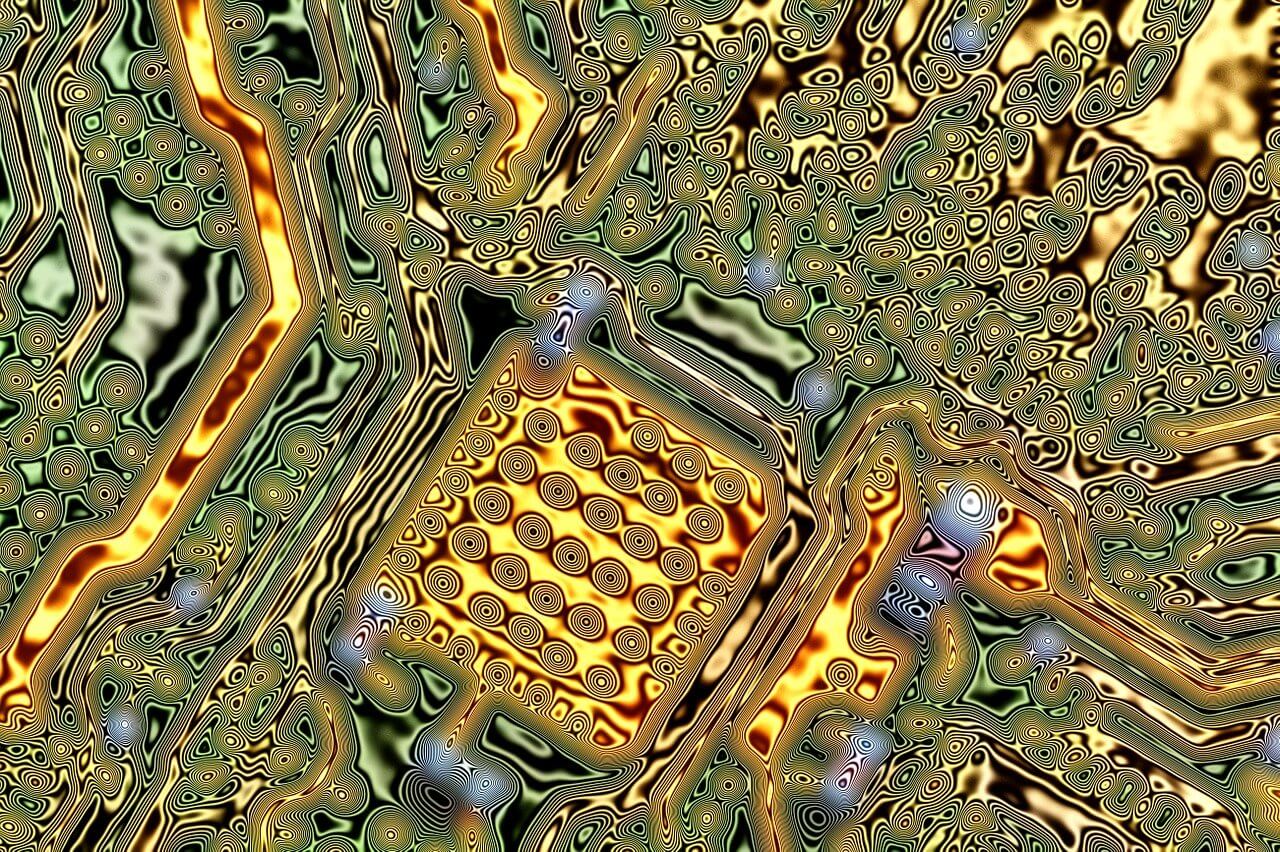 We often advise candidates we speak with to follow people in the industry who inspire them. Keep track of what they are up to and draw on them for inspiration when planning their own career goals.
With that in mind, here are some extraordinary leaders within the semiconductor industry you should definitely know about:
Dr Lisa Su - President and Chief Executive Officer At AMD
Dr Lisa Su certainly deserves her current success; not seven years ago (2014), she was accountable for streamlining the company's business sales, units, global operations and infrastructure enablement teams into one market-facing team. A team that was then responsible for planning and rolling out product strategy.
She has held some impressive positions, but what struck us the most was that she spent thirteen years at IBM, where she held numerous roles, from engineering to business leadership. That's an impressive commitment.
She has written and published over 40 technical articles, is a fellow of the Institute of Electronics and Electrical Engineers, was elected at the National Academy of Engineering and owns the Global Semiconductor Association's Dr. Morris Chang Exemplary Leadership Award and loads more. What an inspiration.
Lalitha Suryanarayana - Vice President, Strategy, Mergers and Acquisitions at Infineon Technologies
Working across the power, automotive and Internet of Things sectors, Lalitha Suryanarayana is involved in strategic programs relating to wireless connectivity, data services, software, and ecosystems.
Her previous job roles include Senior Director at Qualcomm Technologies and Corporate Strategy Director at AT&T.
She has published a technical book and other publications, has issued 48 patents and been recognised for her contributions to the industry standardisation of mobile and device-independent web technologies.
Karuna Annavajjala - Vice President and Chief Information Officer at Silicon Labs
As the CIO, Karuna Annavajjala oversees the IT delivery for the strategic planning, business application platforms, infrastructure services, cybersecurity, IT service delivery and data privacy across Silicon Lab's worldwide business operations.
She has also held another CIO position at AIG, where her focus was on corporate functions. As part of this position, she developed and implemented strategies surrounding IT applications, processes and platforms assisting with the company's global operations. This included involvement in legal and compliance, digital marketing, business services and human resources.
Karuna Annavajjala has an impressive educational background, with an MBA, an MS in Computer Science, a bachelor's degree in Engineering, and a certificate in executive leadership.
She is also actively involved in local and international not-for-profit organisations surrounding educating girls about STEM.
Ritu Favre - SVP & GM of Semiconductor Business and Infrastructure at National Instruments
Responsible for business growth, Ritu Favre plays an important role in defining the services, products and capabilities necessary for the requirements of NI customers.
She has been on the Cohu Board of Directors and held previous positions with Motorola, Synaptics, NEXT Biometrics and Freescale Semiconductor. Ritu Favre also holds a bachelors and masters degree in Electrical Engineering.
Debora Shoquist - Executive Vice President of Operations at NVIDIA
Debora Shoquist's current responsibilities surround NVIDIA's IT, supply chain and operations, which involves working across manufacturing products and test engineering, supplier and contract manufacturing management, foundry operations, logistics, supply planning, facilities and quality management.
Simultaneously, she oversees the new building currently being constructed at the company's headquarters in Santa Clara.
She has been with other companies for ten years and eleven years, showing her commitment to the brands she works with. She also has a BS degree in electrical engineering and a BS degree in biology.
Rani Borkar - Corporate Vice President, Azure Hardware Systems and Infrastructure at Microsoft
In addition to corporate vice president, Rani Borkar also holds a membership to Azure's Senior Leadership Team. She works at the core of building the cloud computing platform for Microsoft.
She has responsibility for everything from silicon to supply chain and has been heavily involved in growing Azure to the industry-leading cloud computing platform it is today, serving over 95% of the Fortune 500
She is well known as a pioneering hardware engineer, product visionary, technology executive and trusted leader. Throughout her career, which spans decades, she has always been passionate about empowering customers to achieve more.
You may have seen Rani Borkar as the keynote speaker at industry-leading engineering leadership conferences and events aimed at empowering women in tech. She also holds a place as a member of the board of the GSA (Global Semiconductor Alliance).
Jie Xue - VP, Supply Chain Operations at Cisco Systems
Jie Xue leads a global supply chain team that anticipates, develops and executes tech innovations to ensure every customer has a fantastic experience.
She was selected for the Women of Machine to Machine (M2M) by Connected World Magazine, won the Women of Colour STEM Conference Special Recognition Award, two David Feldman Outstanding Contribution Award from International Electrical and Electronics Society (IEEE)-EPS awards, the Electronics Manufacturing Technology Award and the YWCA 31st Annual Tribute to Women (TWIN) Award.
Jie Xue has 15 patents, has published over 90 technical papers, and has held the position of keynote speaker at multiple international conferences.
Weili Dai - Co-Founder, President and Vice Chairwoman at FLC Global
Weili Dai is known as one of the most successful female entrepreneurs throughout the world. She is the one and only female co-founder of a global semiconductor company, which was launched in 1995. She was also the first female commencement speaker for the 2012 graduation ceremony at the University of California.
She has been heavily involved in expanding access to tech within the developing world and has operated as an ambassador of opportunity between China and the US, with a particular focus on green technology and education.
In addition to being an advocate for better use of tech to improve the human condition, she has also been associated with one of the "150 Women Shake the World" by Newsweek, has been profiled for the "Leading the Female Tech Charge", "Leading Women Principles Fair and Care" and more by CNN International...the list goes on and on.
Dr Ann B. Kelleher - SVP and General Manager of Manufacturing and Operations at Intel Corporation
Fab Sort Manufacturing, corporate quality assurance, strategic planning, corporate services and Assembly Test Manufacturing are just some of the operations Dr Ann B. Kelleher has responsibility for in her current position.
Intel has employed her since 1996, where she has held multiple positions, including process engineer, factory manager and many more.
Dr Ann B. Kelleher also has a bachelors and masters degree as well as a Ph. D. in electrical engineering.
Maryam Rofougaran - CEO and co-Founder at Movandi Corporation
Maryan Rofougaran is the co-founder, CEO, COO and board member of Movandi Corporation, which was launched in 2016. Two years later, the company earned the "Start-up to Watch" title by the Global Semiconductor Alliance.
Movandi isn't the only company she has co-founded. Innovent Systems, one of the first to commercialise RF CMOS and full SOC integration for wireless comms at short range, was acquired by Broadcom. At Broadcom, she led several hundred engineers worldwide, who developed and shipped over 1 ½ billion radio chips every year.
She started the company from scratch and was involved in the design and development of products, the marketing strategy and more until the company was acquired in 2000.
How MRL can help
These women have achieved some awe-inspiring things throughout their careers, and every story is different. If you have been inspired to write your own story, we'd love to hear what your dream accomplishments would be within semiconductors and introduce you to companies that will help you achieve them.
We've built strong relationships with semiconductor companies across the globe, so when you're ready to take the next step in your career, we can help.
Similar articles