A day in the life of an equipment engineer
01 Mar, 2022
5 minutes
What is an equipment engineer? A semiconductor equipment engineer can mean many things to m...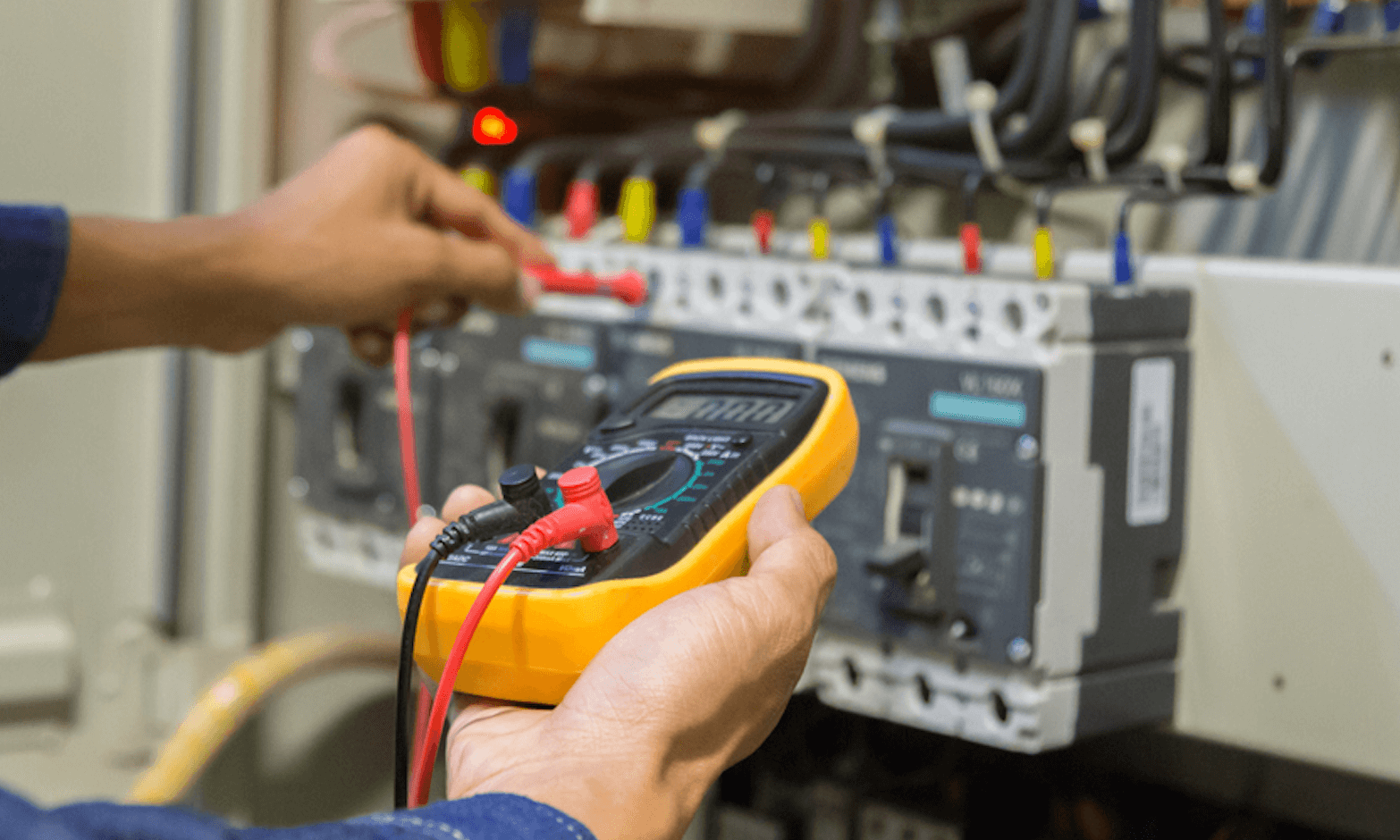 What is an equipment engineer?
A semiconductor equipment engineer can mean many things to many organisations, as is the broadness and the requirement of this position in the manufacturing industry. Typically a semiconductor equipment engineer will work to support R&D and production activities through maximising up-time and performance of critical process equipment. This is largely achieved through a blend of monitoring, maintenance, and proactive troubleshooting.
In other words, an equipment engineer uses their skills and knowledge to ensure that everything works correctly so that the facility can accomplish its output objectives. After all, if a manufacturing plant has equipment that is not operating at an optimum level, it could bring about the issue of missed deadlines, impacted profit margins and more importantly it could compromise operative safety.

What is the day-to-day role of an Equipment Engineer?
You'll come in at the beginning of the shift and review any possible issues that happened overnight. Depending on what factory, industrial plant, or laboratory you're working at, you can expect rather early mornings, as you should be there at the same time as the first floor worker.
You may be working alongside specialists and other engineers on the same project, so you'll work solo or as part of a team. This will likely be different from day to day.
After reviewing the manufacturing machinery under your remit, you'll spend some time auditing and analysing data representing the outputs from the previous shift.
If something isn't performing properly, you'll start to investigate, A-B test and implement solutions. This could be an internally managed process, or it may draw on the expertise and experience of the equipment/machinery manufacturer.

Speed of work, proficiency, diligence and good communication are critical to the success of a semiconductor equipment engineer.
For some semiconductor equipment engineering roles you will need to have experience and a working knowledge of practises such as MOCVD (Metal Organic Chemical Vapour Deposition), ALD (Atomic Layer Deposition) and CVD (Chemical Vapour Deposition).
What makes this job so fascinating is that no two days are the same.

Are equipment engineers in demand?
In short, yes they are. As most technical facilities require maintenance and a dedicated professional to overview the full functionality of all equipment, these semiconductor engineers are always in demand. A skilled and committed engineer can work their way up the ranks too relatively quickly too, so it is a great pathway to a prosperous career.

Equipment engineer salary
In the UK, the average salary for equipment engineers is £44,996 per annum, however, if you are looking to truly realise your earnings potential then you may want to set your career objectives further afield.

Five of the territories that you should explore if you are looking to step into the field of equipment engineer and their respective salaries are shared below
| | | |
| --- | --- | --- |
| Country | Average equipment engineer salary | Salaries achieved by MRL |
| Germany | €58,892 | €74,000 |
| Netherlands | €45,696 | €57,500 |
| France | €50,085 | €63,000 |
| Sweden | 415,218 kr | 520,000 kr |
| United States | $101, 545 | $115,900 |

MRL go above and beyond to secure the highest possible compensation packages for every candidate we place into the manufacturing space, and often come out above the industry average.

What qualifications do you need to be an equipment engineer?
In order to be an equipment engineer, you will need a Bachelor's degree in industrial engineering, equipment engineering or a related field. In addition to this, prior experience in an equipment engineering capacity is often required. If you have industry certifications, you will be in a better position to find employment.

What skills do I need to be an equipment engineer?
In addition to having official qualifications, there are a few skills that are extremely beneficial to being a good equipment engineer.
The ability to manage a team
Problem-solving skills and patience
Strong analytical skills
Strong mechanical and electrical skills
Proficiency with office software to create reports

Is it worth becoming an equipment engineer?
If you are interested in having dynamic days where no two are the same, being an equipment engineer could be an ideal position for you. It is an endlessly interesting role for someone who likes to improve the functionality and efficiency of a facility, as well as find and fix problems.
If you've recently graduated, or are looking to change engineering fields, we can help you. We offer recruitment services in a number of fields and can introduce you to businesses that fit your goals and ambitions.
Here at MRL, we've been working with semiconductor and manufacturing companies for over twenty years, helping them fill vacancies with talented candidates. So if you're ready for a new semiconductor role, get in touch with our semiconductor recruitment team.