Are the EU going to introduce a Chips Act of their own?
17 Jan, 2022
5 minutes
If other countries want to maintain or expand their current global market share over chip ma...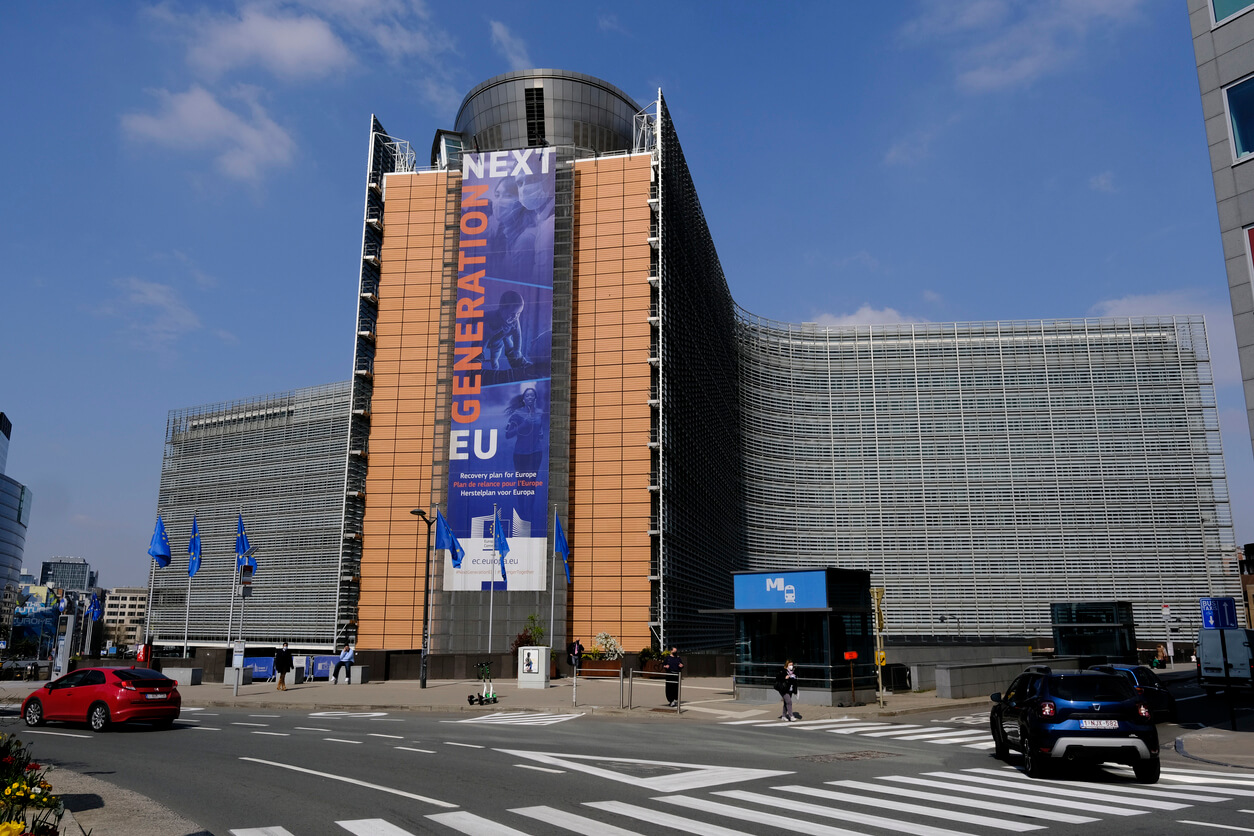 If other countries want to maintain or expand their current global market share over chip manufacturing, they must act fast.
And it looks like that's precisely what the European Union (EU) is doing.
The EU Chips Act - The story so far
Similar to the US, Europe has been losing its global leadership in chip production over the past three decades.
On September 15th, the ​​European Commission President, Ursula von der Leyen, announced the Commission's intention to present a Chips Act of their own.
In her annual speech at the State of the Union, von der Leyen said of the Act:
"The aim is to jointly create a state of the art European chip ecosystem including production and insurance, our security of supply and will develop new markets for groundbreaking European tech."
Referring to Europe's decrease in semiconductor leadership, von der Leyen also stated:
"But while global demand has exploded, Europe's share across the entire value chain, from design to manufacturing capacity has shrunk. We depend on state of the art chips manufactured in Asia. So this is not just a matter of our competitiveness. This is also a matter of tech sovereignty. So let's put all of our focus on it."
In addition, the European Commission may also approve the easing of state-aid rules so that it can fund new chip plants as part of its response to the semiconductor shortage within the EU bloc. However, there will continue to be strong competition safeguards to ensure the entire European economy benefits.
What is the European Chips Act?
The EU Chips Act will connect semiconductor research, design and testing to create a state-of-the-art European chip ecosystem that includes production. In addition, the Act, if pushed through, will allow for the development of new markets in European tech.
Thierry Breton, the Internal Market Commissioner, has highlighted three aspects of the EU Chips Act:
The research capacity within Europe is the Commission's main competitive advantage regarding the industrial race. With that in mind, the EU Chips Act will launch a European Semiconductor Research Strategy, building on already-existing partnerships.

The EU Chips Act will also present a plan to produce semiconductor production capacity in Europe. The aim of production will include making technologically advanced and energy-efficient chips of two nano-millimetres or less.

Finally, the Act will look toward international partnerships and cooperation to diversify the semiconductor supply chain within Europe. The aim here is to make Europe less reliant on other countries.
This last point is fascinating and highlights that the EU doesn't plan on moving production to domestic fabs altogether. Breton stated:
"The idea is not to produce everything on our own here in Europe. In addition to making our local production more resilient, we need to design a strategy to diversify our supply chains in order to decrease over-dependence on a single country or region."
Who will benefit from the European Chips Act?
It goes without saying that semiconductor companies within the EU bloc will benefit from any additional funding made available to domesticate chip production. If just one 'mega-semiconductor factory' is built in Europe, it could see an additional 77-85 billion GDP fed into its economy over a decade.
Investment by the European Commission through the EU Chips Act could also entice funding from overseas. Intel Corp, the US chipmaker who took second place in our piece on major players in the semiconductor sector, has recently stated that the brand could invest up to 80 billion euros over ten years. The company sees France and Germany as significant contenders as locations for production sites.
As we've stated in other pieces, any country that invests in FAB building essentially creates a wide variety of jobs for recent graduates and skilled workers alike. As a company operating in semiconductor recruitment for over twenty years, expanding opportunities is something we wholeheartedly believe in.
Stay tuned for more developments in both the EU and American Chips Acts.
Catch up on semiconductor news here:
What is the CHIPS Act?
Who are the key supporters of the CHIPS Act?
What is the FABS Act?
Who are the major players in the semiconductor industry?