Celebrating Black Leaders in Technology
06 Oct, 2020
5 minutes
Edward T. Welburn Chief Designer of General Motors Corporation Even from...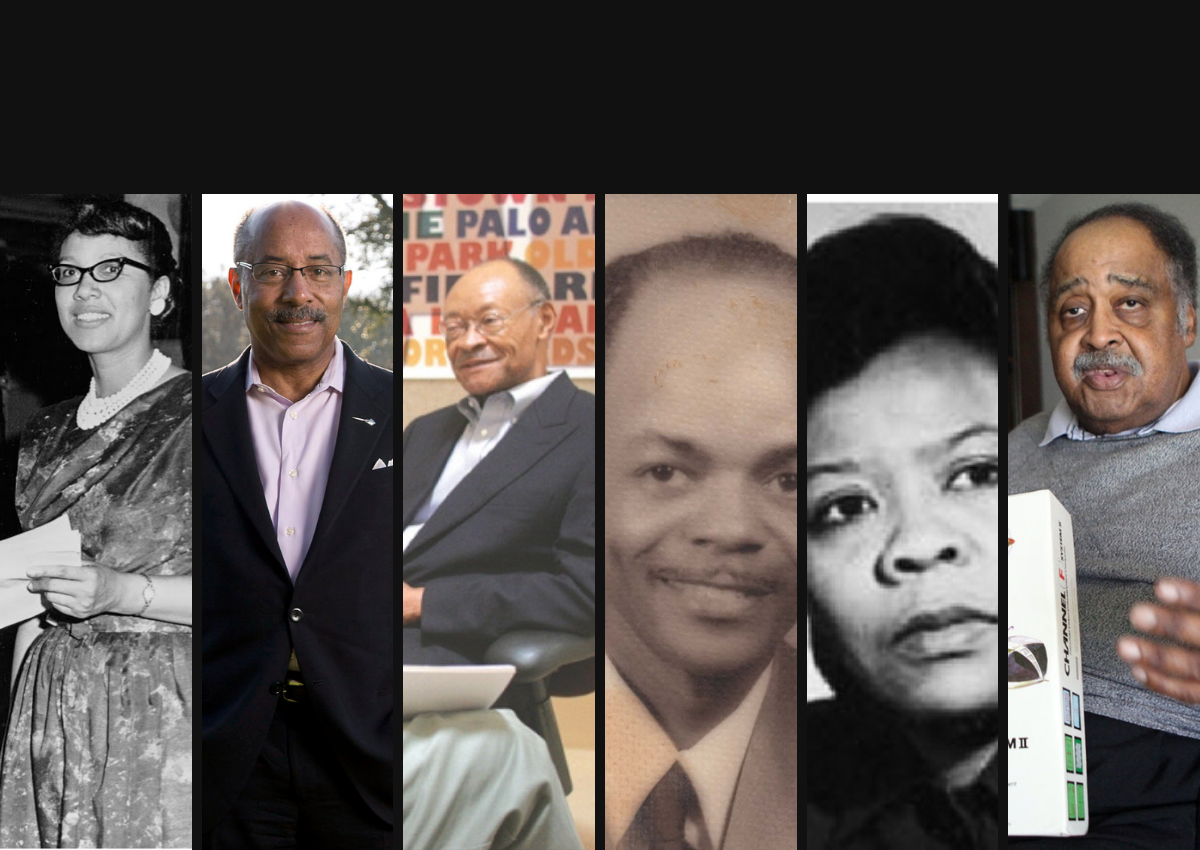 Edward T. Welburn
Chief Designer of General Motors Corporation
Even from a young age, Edward wanted to work within the automotive industry. Edward even wrote a letter to General Motors when he was eleven asking about how he could become a car designer for them. After graduation, Welburn was hired and spent the first three years at General Motors working in the design studio of the Buick division.
His breakthrough moment was when he sketched out a design on a napkin which would later be the Aerotech. His design chief saw the design on the napkin and said 'this is it', and the rest was history. The car Welburn designed set a new land-speed record in 1987 and saw Welburn firmly place his feet within the design hall of fame at General Motors.
After working his way through various positions in the company throughout the 1990s,
Welburn oversaw the studios that brought out the Cadillac Escalade, Hummer H2 and the top-selling Chevrolet Avalanche. In 2003, Welburn became Chief Designer across the whole of General Motors. This made Edward the very first African American to such a sought-after position at GM and is still today one of the most prestigious jobs in the automotive industry.
"I feel very fortunate," Edward said in an Automotive News interview back in 2004. "I am coming in at a time when the corporation has a real understanding of the value of design and its importance to the future of the company."
Last month we published our '10 Inspirational Women in the Automotive Industry'.
Frank S. Greene
Electronics Technologist
After his time at university, Frank served in the United States Air Force as an Electronics Officer where he helped the NSA develop high-performance computers. He then went on to work within the Fairchild Semiconductor's R&D Labs where he would help in the overall development of a patented chip design, the fastest design created at that time.
In 1971, Frank become CEO of Technology Development Corporation and saw the growth of the company from 4 to over 300 members of staff with revenue of over $30 million.
In 1993, he served as the founding General Partner of New Vista Capital, and the subsequent New Vista Capital Funds. With New Vista, he organized and developed a private equity venture capital fund and acted as a business and financial advisor to help start-up technology companies.
In 2001, Frank was inducted into Silicon Valley Hall of Fame for his outstanding achievements with electronics.
Melba Roy Mouton
Head Computer Programmer, NASA
After graduating from Howard University with a master's degree in mathematics in 1959, Melba started working for NASA. Her initial role was to calculate the complex and complicated movement, path and direction of objects in space. She served as head mathematician for Echo Satellite 1 & 2. This meant heading up a group of NASA mathematicians called 'computers'.
While at the Space Flight Centre, Mouton was an instructor for a series of seminars on 'A Programming Language' held at one at the Research Labs. In a NASA symposium, she published a paper about the importance of investing in thorough, descriptive program documentation for projects which are to be maintainable over time.
She received an Apollo Achievement Award and an Exceptional Performance Award. She was also featured in an advertisement on NASA's diversity alongside her other African American colleagues. She retired in 1973.
Mary Van Brittan Brown
Home Security System, Co-Inventor
In 1966, Marie Van Brittan Brown and her husband created a groundbreaking closed-circuit home security system for people to use in their homes. The patent can be seen here.
When her husband was away working, Mary was home alone and never really felt safe in her neighborhood in Queens, New York. With the high crime rates, Mary wanted to feel safe and started to create a device to put her mind at ease.
The device would use a camera that would slide into her front door and look through multiple peepholes. This would mean the image could then appear on a different monitor in her home. After the initial design, Mary then tweaked the design by adding a microphone to speak to people at the door, a button device to unlock the door and an emergency button to notify the police.
Inventors today still use this initial patent when creating home security systems today.
Jerry Lawson
The first major African-American figure in the game industry
If you have ever played a games console, you have Jerry Lawson to thank. Jerry was the Head of Engineering and Marketing for Fairchild Semiconductor's gaming outfit in the mid-'70s. His role was to expand their gaming division and help push Fairchilds new game console.
Jerry created the first interchangeable games cartridge which transformed the gaming industry. Unlike previous machines that had the games built in, this was the first of its kind.
Lawson's previous work included Grumman Electric and Federal Aircraft. After scoring a job with Kaiser Electronics, which focused on military technology, Lawson moved to Silicon Valley.
When it came to creating the world's first games cartridge, they had nothing to compare it with. Jerry and his team had strict guidelines from the FCC when creating the cartridge. The console they created, the Fairchild Channel F, never saw success like Atari, Sega or Nintendo, but the creation of the cartridge was the biggest leap for game-kind.
Otis Boykin
American inventor
Otis Boykin had 26 patents to his name, his career spanning TV, radio and research labs.
After taking a keen interest in resistors, Otis started to research more about them and began inventing his own. In 1959, he received a patent for a wire precision resistor that would later be used in radios and televisions.
He then had a breakthrough with a device that would withstand extreme temperature changes and due to it being cheaper and much more reliable than others on the market, this device became sought-after by the US military for their guided missiles and IBM for their complex computers. His most famous invention was likely a control unit for the artificial cardiac pacemaker. Other inventions include a burglar-proof cash register and chemical air filters.
And the list goes on.
There are a dozen more black leaders within technology and outstanding inventors. Interesting Engineering published a full A-Z of all black inventors and their patents. The full list can be found here.
At MRL, we are proud to have worked with diverse professionals across all technology sectors and industries since 1997.
If you are currently looking to hire incredible talent, our Consultants have diverse networks across Semiconductors, Automotive, Software and Telecommunications who are looking for their next opportunity. Please visit our services page to find out more information.
If you are looking for new opportunities, please visit our job search page