Harness video interview techniques for better face-to-face interviews
02 Sep, 2021
5 minutes
How does a virtual interview compare to a face-to-face interview? All interviews are awkwar...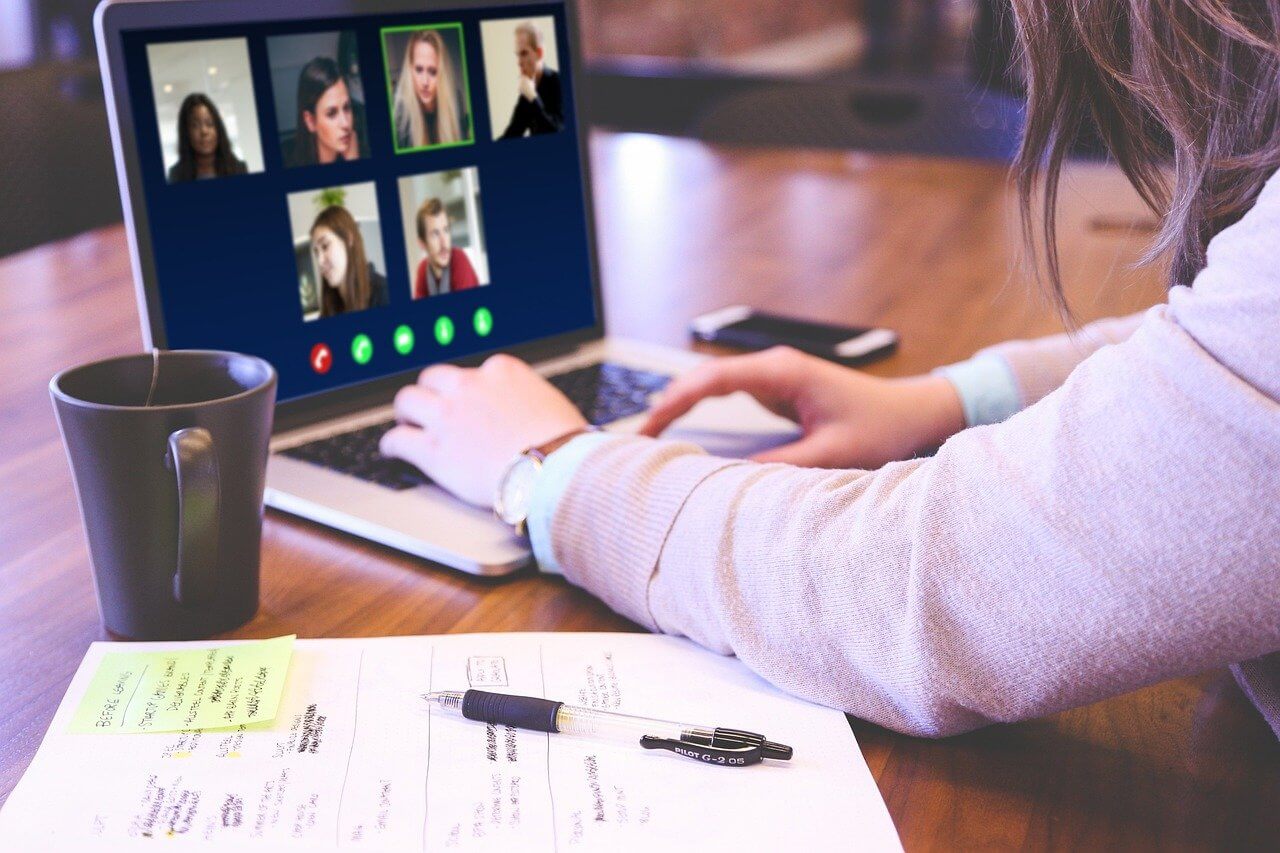 How does a virtual interview compare to a face-to-face interview?
All interviews are awkward to a point, but virtual or video interviews are even more so. There's a chance of connection problems, buffering, screen freezes and more. In addition, talking to a screen is a lot less natural than speaking to someone's face, and often hand gestures are off-screen, making it even more challenging to communicate.
With that said, there are some great learnings hiring managers can take from video interview processes for even better in-person meetings:
Make the interview process as straightforward as possible
We recommended that the process for video interviews be as concise and easy to follow as possible, and the same should be true of your face-to-face interviews.
We always recommend regularly reviewing and improving your hiring strategy, and this includes your interview process. Ask yourself the following questions:
How many interview stages are there?
What does each interview stage achieve?
Is it possible to merge any of these?
The shorter the interview process, the less likely you'll lose candidate engagement or risk losing them to a competitor that has a quicker process.
Put the same amount of enthusiasm into selling your company at interview
While trying to ascertain whether a candidate has the skills, knowledge, experience and personality to fit in with your business and help you achieve your KPIs, you'll also be trying to leave as good an impression on them as possible. You want them to accept a job offer, so you're being interviewed as much as the candidate.
During video interviews, you don't have the option to give candidates a tour of the building, showcase company culture or introduce them to other team members. Just because all of these are now available doesn't mean you should rely on them. Keep praising your business.
Consider creating candidate packs
New employees get a handbook to help them settle into their new role as smoothly as possible. If these are considered to be helpful, why wouldn't a candidate pack?
It's an excellent way for candidates to reference the next steps in the process, get a snapshot into your company's values, and anything else you think will put you ahead of your competition in their estimations. In a candidate-driven market, small things like this can make a big difference.
Follow-up communication is still important
Receiving a follow-up email from a candidate thanking you for your time is an excellent sign that they are eager to join your team. Therefore, if you enjoyed speaking with a candidate and are seriously considering them for the vacancy, a follow-up email from you is a must.
We recommend thanking the candidate for their time and reiterating the following steps and expected time frame.
It's also good form to send a polite message to all candidates who didn't make it past the interview stage to maintain a positive relationship.
Think about when you invite a candidate to your building
The main thing missing from video interviews is that you can't show the candidate around or help them get a feel for what it would be like working at your company.
If you've implemented a hybrid model rather than had all of your employees return to the premises full time, make sure to schedule all interviews for a time when the office will be buzzing.
You want the candidates to leave the meeting feeling excited about coming to work for you, and that might not happen if they take a tour of an empty, lifeless workplace.
Whether you are moving solely back to in-person interviews or are still keeping virtual consultations in addition to face to face meetings, we can help you find the most talented candidates ready for a new challenge in your team.
We have been working in the tech recruitment space for twenty years, covering niches such as semiconductors, automotive, renewable energy and more. Get in touch to meet talented individuals that can help drive your business forward.