How COVID 19 has impacted the automotive industry
15 Oct, 2020
5 minutes
For those already operating in, or just entering the automotive space, there are doubtless m...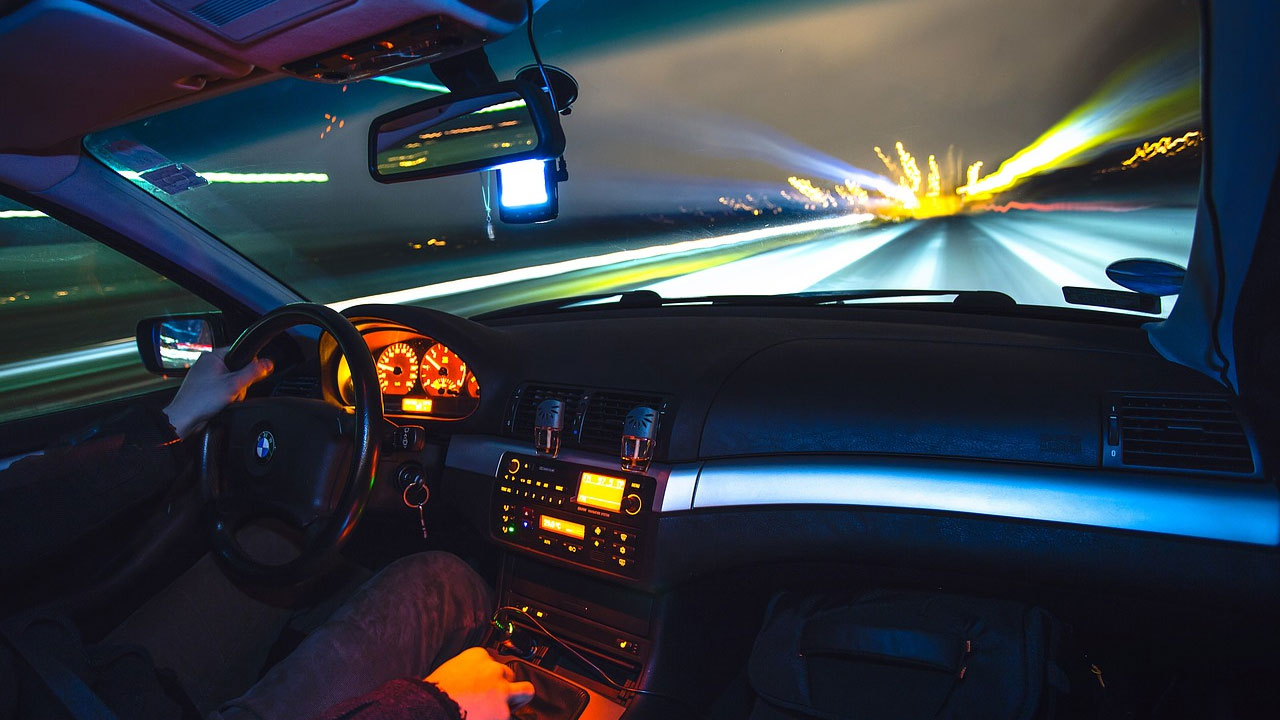 For those already operating in, or just entering the automotive space, there are doubtless many questions from whether it's worth continuing to train to enter the market, to what can be expected in regards to progression routes.
There is undoubtedly ambiguity; however, the automotive industry has fought many challenges, from recessions to a move towards electrification and sustainability; and is sure to battle through a pandemic. Resilience, flexibility and a fighting spirit will all be necessary.
Below is an overview of how Covid-19 has impacted the industry, and predictions on how it can, and will, bounce back.
The automotive industry and coronavirus
Three key areas of the automotive sector that have been directly impacted by Covid-19 are:
Supply chains
Suppliers
Electrification
Consumers
Now that these vulnerabilities have been highlighted, companies can take the reins and make plans to strengthen these areas, adding a layer of protection for future events such as, or similar to, a global pandemic.
If there are talent gaps in your team to research, plan and implement these actions, now is an excellent time to find the right person to bridge this gap.
Impact on the automotive supply chain
The main impact of the virus in the automotive sector is supply chain disruption, which is notoriously tricky, particularly when trying to protect it from shocks like coronavirus. Covid-19 has further highlighted how vulnerable the industry is to supply chain disruptions, and steps must be taken to troubleshoot a variety of potential unsettlings, even those as far fetched as a global pandemic.
This includes not just the supplying of finished products to the showroom, but also the availability of parts that are key to production. One way around this is to take on larger inventories to prevent breakdowns in the supply chain.
However, this brings with it additional costs, such as investing in storage facilities. Companies will have to strategise on the best approach, taking learnings from recent history and forecasts of what lies ahead.
Impact on suppliers
It's fair to say that automotive margins were already pretty tight before the outbreak and has been exacerbated by the virus. With countries thrown into lockdown and many businesses not yet back to full capacity, there has been and will continue to be a knock-on effect, namely a slowdown in supply.
The tonic to this slowdown is that it has come alongside a reduction in domestic purchasing. Fear of redundancies has caused a reluctance to invest in new light vehicles. This has given suppliers some breathing room, helping them to get back on track and in-line with new buyer behaviours. More on this a little later on.
However, the slowdown in demand for light-vehicles is in stark contrast to the need for heavier vehicles. With more people opting for delivery across retail markets, there is exponentially increased demand on suppliers such as Amazon.
Unfortunately, to strengthen resilience following the outbreak, the price of these vehicles may have to rise, which will, in turn, further impact buyer behaviour.
Impact on electrification
Coronavirus has resulted in a slowdown in electrification efforts. However, the good news is that this is expected to be temporary. European new car sales being 100% electric by 2035 is still possible.
Impact on consumers
Finally, a change in consumer behaviours due to coronavirus is having and will continue to have an impact on the automotive industry.
For example, the rise in working from home has decreased the demand for both company and personal vehicles. Whether this continues to be the case will depend on how many sectors continue to offer home-working once things have returned relatively to normal.
In contrast, individuals who no longer have to travel to work are less likely to upgrade in the short-term; however, we could see an increase in individuals who previously relied on public transport now looking to invest in a vehicle ahead of safety concerns.
Will the automotive industry recover?
The automotive industry is a resilient sector and has overcome many obstacles over the decades. In fact, there are ways in which COVID-19 could help strengthen the industry in the long-term.
How will the automotive industry change after coronavirus?
Futureproofing
The outbreak has highlighted the need for automotive companies to invest in people who can assess potential risks and help protect the business.
This could be making a move towards more storage after understanding the vulnerability of the supply chain or analysing the change in consumer behaviour and creating a strategy that is fluid enough to adapt to these continual changes, for example.
Move to subscription
Even before Covid-19 hit our doorsteps, consumer behaviour was making a move towards subscription services, particularly among millennials. The virus seems to have exacerbated that interest.
The idea of paying for a vehicle on a subscription-basis is seemingly more enticing than an outright purchase. This is an avenue worth exploring for any entities that haven't done so previously.
Move to personalisation
There are specific in-vehicle and safety features that have become more desirable since the virus hit. Just a few of the personalisation options automotive businesses should be researching, considering and implementing include:
Digital keys
Virtual assistants
Gesture control
Automatic emergency braking (AEM)
Lane departure warning (LDW)
Vehicle to everything technology (V2X)
Implementation of health apps
Predictive maintenance
OTA updates
To implement these types of functionality, automotive teams will need access to knowledgeable, talented and experienced team members that can take the lead and respond to shifts in both the auto market and consumer behaviour. If this person is missing, now is the time to invest in finding them so that you can drive your team, and business, forward.
It's impossible to know when things will return to normal, or what the future looks like, but if we look back to how the automotive industry has bounced back historically, we believe that it will do so again.