International Women's Day | Mivy James, Bae Systems
07 Mar, 2019
5 minutes
Mivy James has been an IT professional for over 20 years. Prior to joining BAe systems Appli...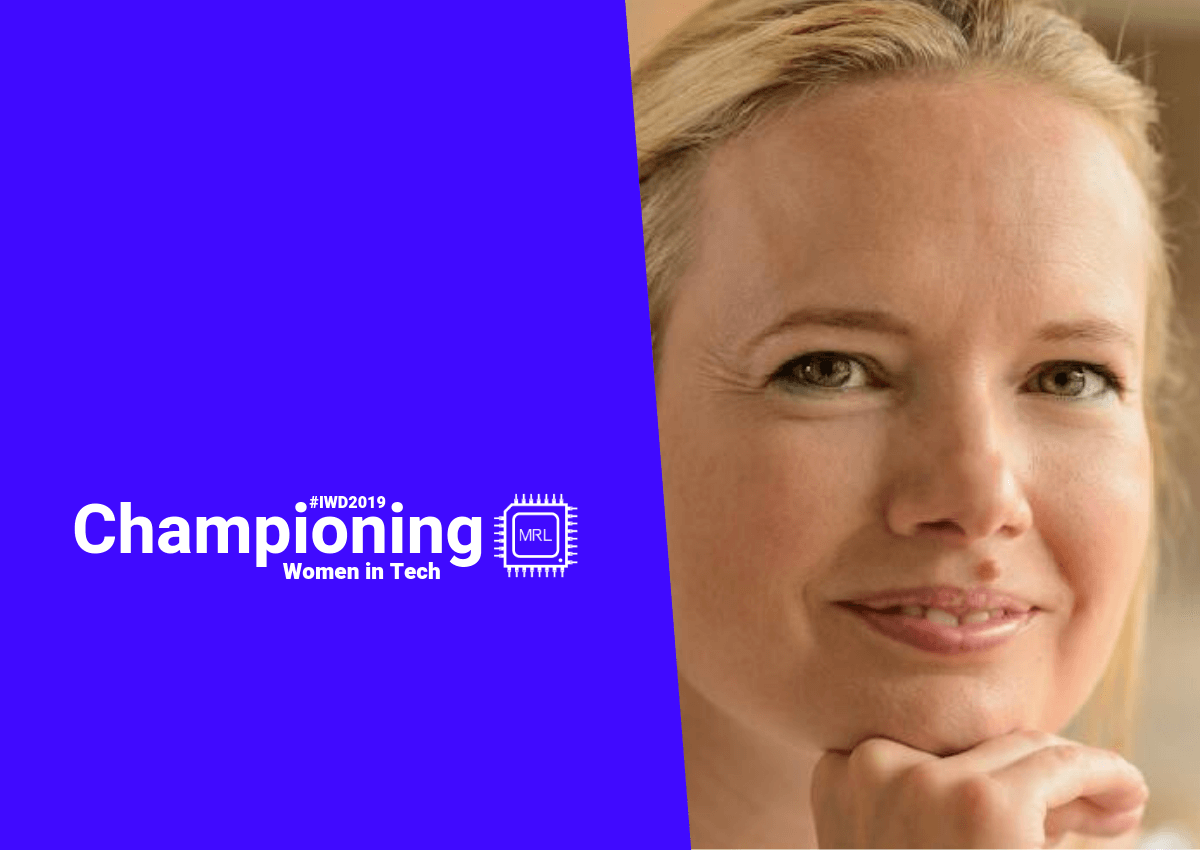 Mivy James has been an IT professional for over 20 years. Prior to joining BAe systems Applied Intelligence in 2005 she worked for several international IT consultancies and corporations.
Mivy started her career as an analyst / programmer after completing a degree in Computer Science and Maths and soon moved into technical leadership and system design. Mivy has worked for a range of clients across UK government on everything from cutting edge technology research to the strategic design of multi-billion pound programmes.
Mivy has already been named as one of the 20 Women in watch in Cyber Security. Read her fantastic story below.
Starting from the beginning - What made you get into Tech?
"According to my parents I showed a strong interest in technology & engineering from a very young age. The family legend is that my father made a bet with mum before I could even read that I would have a career in tech but they didn't tell me until I'd reached my late 20s so as to not influence me either way! I wrote my first code aged 9 on a ZX81 including a short program to "cheat" on my maths homework. I briefly daydreamed about becoming a fighter pilot but my focus was always on something STEM. During my A-levels I settled upon studying Computer Science & Maths at uni and never looked back".
Who has inspired you within your career?
"My father is a systems engineer so had some influence, particularly during my early career. I remember being inspired when I first heard about Dame Steve Shirley, she's still someone I'd like to meet. I've had some very supportive managers and now endeavour to pass that favour on. I am delighted there are now many more high profile female role models in the industry and I love all the efforts going in to rectifying the "forgotten" women of technology whose achievements have previously been overlooked and are now being celebrated. I really wish more of them were known to me when I was a student".
What's the one thing you love about your job?
"I love the thill of solving complex problems. I also enjoy the pace of change in tech and that there's always something new to learn. Machine learning and wearable health tech are particular areas of interest to me at the moment, both offer the kind of capability that until recently was only the stuff of science fiction".
This year's hashtag for International Women's Day is #BalanceforBetter. What does this mean to you?
"It's a no brainer that more gender balanced teams perform better. This applies to all level of seniority. I desperately want to see faster change in the gender balance of leadership teams and company boards. There's been a lot of government and press attention on this for a few years now, it's time to drive the change".
Why do you think there is a lack of Women in the industry?
"Ultimately it boils down to how unhelpful gender stereotyping is. All the evidence points to young girls loving STEM and their interest waning as they mature as they are exposed to a constant dripping tap of reminders that society doesn't believe STEM is for them. The way the media portrays IT professionals does very little to make it appealing to a wider audience. Those few young women who do join the industry often then move into better gender balanced industries as they face a noisier dripping tap once they join the workplace. There's a bit of a paradox that the best way to get more women into the industry is to get more women into the industry. There must be a tipping point – perhaps someone could do a PhD to identify exactly what that is to break the paradox!".
What one thing could the industry do to champion Women?
"I often hear that promoting women into senior roles is perceived as being a risk. I find this extremely confusing – promoting anyone into a new position of greater responsibility is always a risk. I've noticed that many women leave large companies around the middle-management level and either leave the industry or become self-employed / work for startups. This is a talent drain. The one thing industry can do is to have more senior women, to trust the women who already work in the industry more and recognise our value as leaders".
What barriers have you had to overcome from being a Women in the industry?
"Being underestimated".
How can businesses become more 'diverse and more balanced'?
"Diversity and inclusion need to be core to expected behaviours as work, not a separate add-on. Inclusive leadership values need to be wove in to leadership competencies. There needs to be continuous monitoring of role allocations, recruitment, who's invited to provide thought leadership and how fairly recognition is distributed. There's no single silver bullet to succeeding in cultural change".
Your job at BAE Systems sounds very varied, what are the main perks working there?
"I'm very inspired by the mission of our clients, it keeps my highly motivated. I also get to work with some amazing colleagues. I feel I have quite a lot of freedom and trust to do what's interesting for me whilst useful to the business. In additional to my technical role I've been able to found our gender balance network which goes from strength to strength".
And finally, what advice would you give to any female starting in this field?
"Tech is a fantastic industry to work in with so many different roles and opportunities. It's an employee's market as we need all the talent that we can get. Please be that talent".
If you would like to hear from any of our other inspriaitonal women, please click on their photo below :-