What Does A Semiconductor Engineer Do?
18 Nov, 2020
5 minutes
If you own a piece of electrical equipment, be that your phone, TV or computer, a semiconduc...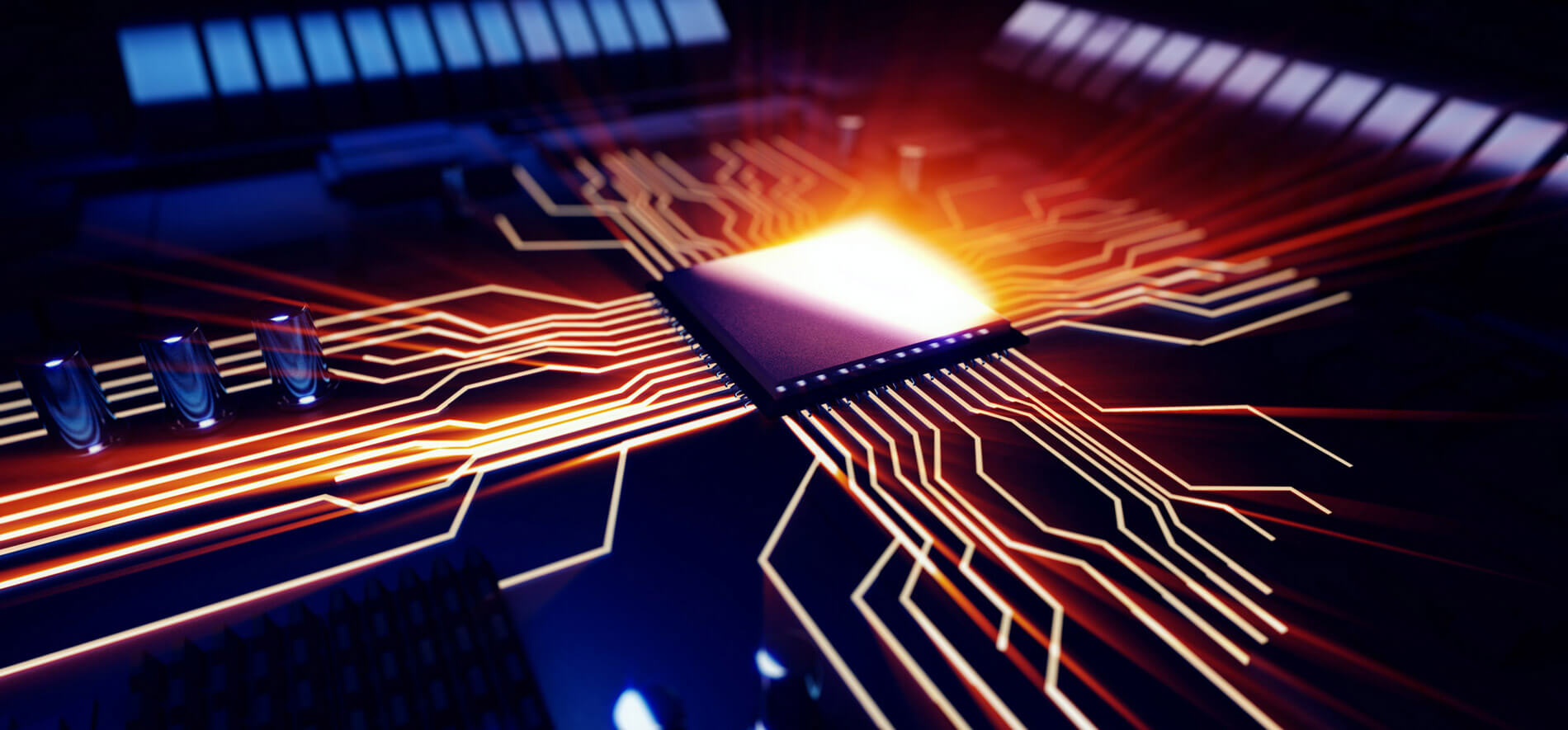 If you own a piece of electrical equipment, be that your phone, TV or computer, a semiconductor engineer will have played a role in the development process to ensure the device is as safe as possible for you.
If you are logical, systematic and analytical in your daily life, a career as a semiconductor engineer could be perfect for you.
Perhaps you have recently or are soon to complete a university degree and are contemplating your next steps. MRL has outlined the types of tasks you would come across, salary expectations and more if you were to pursue a position in semiconductor engineering.

So, what does a semiconductor engineer actually do?
The role of a semiconductor engineer is to design, fabricate, test, assemble and package semiconductor devices.
As the barrier between manufacturing and product release, they will see many projects visit their desk. All need to be rigorously scrutinised to ensure they meet the necessary criteria before hitting the market.
It can be stressful, but with the right mindset, exciting and one that companies across the globe are looking for talented candidates to fill.
Are semiconductor engineers in demand?
The current rate of innovation is making the role of the semiconductor engineer increasingly prominent. New products, platforms and systems are created, tested and pushed out to market daily, each needing to be poked and prodded - tested to within an inch of its life.
The role may seem repetitive to some, but the reality is often the opposite. As technology finds its way into the roots of every industry, semiconductor engineers now have a varied and diverse jobs market to pursue.
What will an average day look like for a semiconductor engineer?
Semiconductor engineers can work for stand-alone organisations and companies or with governments. The route you choose will alter how the role will look day-to-day. However, in general, you can expect to experience the following:
Designing and developing systems, modules, software, structures and interfaces.
Carrying out reviews and creating specification documents.
Troubleshooting potential software problems and resolving them when they do occur.
Depending on the specifications of your role, you may also work with blueprint development, computer-generated designing etc.
Interacting with equipment manufacturers and department heads.
Assembling and packaging the equipment ready for shipping.
Writing reports and maintaining records.
The environment you operate in will often be extremely clean to protect your equipment. This means that you may be required to wear anti-contamination clothing as part of this.
Does the semiconductor industry pay well?
Average salaries for semiconductor engineers will vary from country to country and city to city. Below are approximate figures covering some of the areas we are actively recruiting for:
| | |
| --- | --- |
| Country | Average semiconductor engineer salary |
| Germany | €86,010 |
| United States | $99,000 |
| United Kingdom | £60,000 |
Bear in mind that these are approximate figures and will fluctuate by location, seniority and employer.
How can I become a semiconductor engineer?
The majority of companies looking to hire a semiconductor engineer ask candidates to hold an engineering bachelor's degree. If your degree focuses on computer engineering, then all the better.
Degrees that touch on the following topics are also desirable:
Information systems.
Software engineering.
Information technology.
Additionally, any internships you can obtain while studying will be highly beneficial to securing a role.
What are the largest semiconductor companies?
Dream big! Nothing is stopping you from working your way into some of the largest semiconductor companies in the world. Some of the big names you could aim for include:
| | |
| --- | --- |
| Company | Location |
| Texas Instruments | United States |
| ST Microelectronics | United States |
| ARM | United Kingdom |
| TSMC | South Korea |
| Micron Technology | United States |
Check out our full list of the top 20 semiconductor companies here.
European tech has won plenty of plaudits in recent years, and if you narrow your search even further, you'll find that France is a place worthy of your consideration. Such is the success of French technology; hubs are emerging up and down the country, specialising in automotive, artificial intelligence, semiconductor fabrication and plenty more.
Alternatively, Grenoble has long been recognised as a high-tech hub, even if it has flown a little under the radar. Standing at the foot of the Alps, the city's natural beauty is counterbalanced by several high-tech names, including ST Microelectronics, Apple, Soitec or Advantest.
Meanwhile, down on the coast, the cities of Aix, Marseille and Toulouse are hoping to attract semiconductor engineers as they continue to establish themselves as market-leading tech hubs.
With tech start-ups finding success in all four corners of the globe – from Taiwan to Tel Aviv, Sydney to San Francisco – semiconductor engineers are spoilt for choice.
What kind of roles are there in the semiconductor sector?
Semiconductor engineering is quite an expansive industry, and there are multiple avenues you can choose. Just some of the engineering teams you could become part of include:
Mixed-signal IC design team.
IC resources team.
FPGA design engineering team.
Analogue layout team.
IC manufacturing and packaging team.
Some of the roles you could fill include:
What will set you apart from other candidates looking for a semiconductor engineer job?
There are trends in the demands being made by employers, with a few particular areas of expertise rearing their heads more than others.
Knowledge of working with Verigy 93k testing, for example, is a common requirement in France's emerging semiconductor sector. So too is experience of T2000 ATE testing in the automotive market – as you can see, from digital to analog and RF, any background will add value to a semiconductor team.
Find a semiconductor engineer role
So if you're ready to apply for a role in the semiconductor industry, the team at MRL can find the perfect company for you. We pride ourselves on how we approach connecting candidates with the right company, with respect and integrity at all times.
In search of your next hire? Learn more about our unique approach to semiconductor recruitment here.