What's the difference between 5G and 6G Networks?
09 Mar, 2023
5 minutes
What is the 5G Network? 5G, classified as the fifth-generation mobile network, is the new g...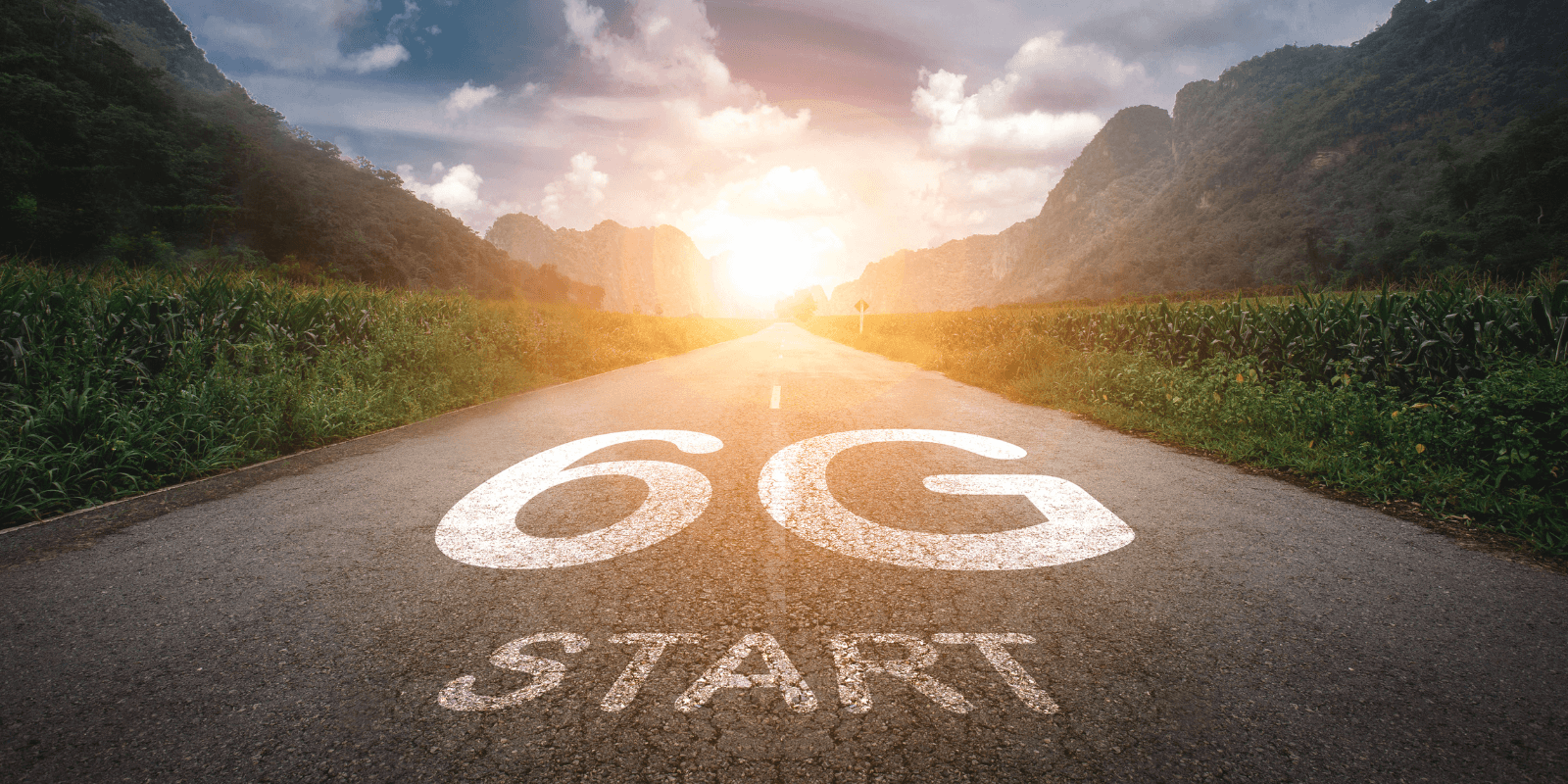 What is the 5G Network?
5G, classified as the fifth-generation mobile network, is the new global standard after 1G through to 4G. 5G provides a network designed to wirelessly connect users, devices, and systems under one network. 5G can deliver multiple Gbps peak data speeds with minimal latency, increased reliability, scalability, availability, and standardised user experience (UX).
The fifth-generation cellular technology has improved performance and efficiency. Combined, this contributes to a new user experience, and further connects new industries. Comparatively to 4G, its predecessor, which could only deliver speeds of 1Gbps, 5G enables its users a network speed of up to 20Gbps, a significant upgrade in speed.
The superior reliability and minimal latency have resulted in an expansion of the mobile ecosystem, where all industries can benefit. Overall, transportation is safer; autonomous vehicles are capable; healthcare can be remote; agricultural farming is more precise, and there is a clear advancement in technological standards of data processing.
As of 2023, we have seen the beneficial impacts of 5G and its importance and involvement in global growth. Furthermore, 5G has created over 20 million new jobs and amassed $13 trillion in global economic output, reports Qualcomm. 5G is projected to make $265 billion globally in capital expenditures and research and design (R&D) annually for the next 15 years.
What are the differences between 5G and 6G?
The success of 5G has expanded beyond the confines of traditional mobile networking players. Newer industries like the automotive industry are now using lidar technology, which utilises the 5G network, a vital component of the ongoing development of autonomous vehicles. Furthermore, it has transformed industries that require remote control of critical infrastructure, vehicles, and medical procedures.
5G has not only improved our smartphone experience, but it has also enabled new experiences, for example, virtual reality (VR) and augmented reality (AR). The lower cost-per-bit supplies industries with more uniform data rates for these new experiences. 6G will be designed to better these existing services.
6G will be classified as the sixth-generation mobile network and the future successor of 5G. The sixth-generation network will be able to use higher frequencies than its predecessor, 5G, with improved capabilities of speed, high-level data processing, seamless connectivity, and significantly reduced latency.
Though it is currently in its developmental stages, we could see speeds from 100Gbps up to 1 terabyte per second. It would be 1,000 times faster than the current global standard of 5G. The fifth-generation network is now beginning to see commercial success. It is estimated to reach over 1.5 billion users worldwide.
6G networks will have in-built mobile edge computing, whereas it is an add-on feature for 5G. Edge and core computing will be more integrated into the combined communication and computation infrastructure framework of 6G networks, providing advantages such as improved AI capabilities and advanced mobile device support.
What are the driving factors for change in 6G?
6G must surpass 5G in terms of infrastructure and architecture; however, we must acknowledge the current issues it could face during its development. These can broadly be simplified into three main challenges. One of the main challenges posed by new services and application scenarios is to meet higher user experience for data rates, lower CP and UP latencies, higher peak data rates, a greater connection density, and seamless coverage across space, air, ground, and sea.
Secondly, the development of the architecture requires meeting higher user expectations for data rates, latencies, peak data rates, and connection density, as well as providing seamless coverage; and converging ICDT technologies to promote a more efficient and cost-effective network architecture through stronger functions and general-purpose processor platforms.
Lastly, a challenge faced by both 4G and 5G will be to tackle cost and energy consumption. In comparison to 4G, 5G has tripled in energy and costs. Furthermore, the operation and maintenance of the newer network have become increasingly more complex. If a 6G network is to be successful, this will need to be solved in the future design of 6G.
Who is working on a 6G network?
There are many companies, research institutions, and governments around the world that are currently working on 6G networks. As the technology is still in its development stage, there is huge speculation as to who is leading this space. Many nations are trying to claim dominance over this technology, however, companies like Samsung, Ericsson, Nokia, Huawei, LG, NTT Docomo, ZTE, and research institutions like Beijing University of Posts and Telecommunications, University of Padova in Italy, University of Aveiro, and the University of Texas are all bodies working on the new network.
Our 5G and 6G expert, Cat Udell attended and touched upon the online stream of the annual MWC conference, where they spoke about 6G networks and their development. Cat Udell reports Yue Wang, Head of 6G Research at Samsung Research UK, said that "by 2030 there will be around 500 billion connected machines, which is 59 connections for every human on earth". The implications of this are massive, so technology must keep up.
Are you interested in this field? Speak with Cat Udell, our specialist headhunter for 3GPP, 5G, 6G, and RF, about the next step in your career.
+44 1273 320860