How COVID-19 has changed home working
19 Mar, 2021
5 minutes
While the concept of working from home was steadily growing before COVID-19, the pandemic sp...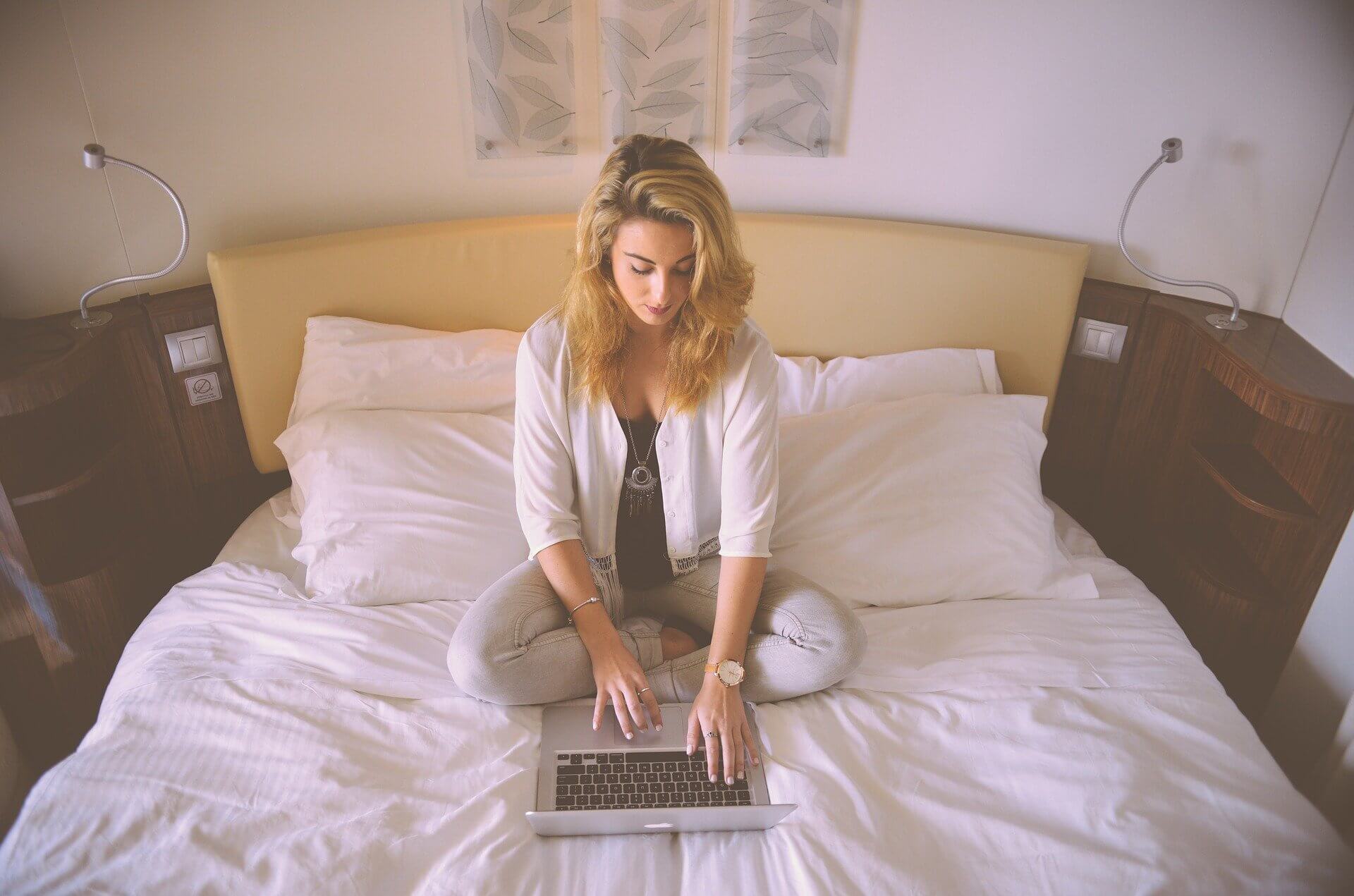 While the concept of working from home was steadily growing before COVID-19, the pandemic speedily increased the number of companies implementing this way of working.
How has the pandemic changed working from home a little over a year later? We investigated.
Benefits of remote working
Some businesses are seeing lower office costs as business travel, electricity, and other utility bills have fallen. To save excessive rent costs, many are considering a future where they might not need a bricks and mortar office or at least such a large physical presence.
Employees are citing a more positive work-life balance, too, as minutes and sometimes hours are shaved off their daily commutes. And productivity remains high; in a recent survey, 68% of people said they were more or equally productive when working from home.
Here are some other benefits of remote working:
Enforced working from home has reduced the stigma around flexible working
In addition to the drastic increase in home working, the pandemic brought with it an incline in flexible working hours. One survey showed that 36% of respondents reported completing more work in a shorter time frame while working remotely.
The same survey highlighted that 43% were able to focus on work priorities during lockdown, too.
Another study specified that 55% of participants believed their colleagues were either just as or more productive than before lockdown.
These stats are particularly strengthened when you consider the amount of stress and anxiety caused by COVID-19. It makes you wonder how much more performance will increase if employees work flexibly and remotely outside of a global pandemic.
Flexible working provides better opportunities for women
Research suggests that flexible working can reduce the gender pay gap and attract and retain talent.
A report that focused particularly on women in the tech space specified that 70% would stay in their current role for one year longer, at least, if flexible and remote working were available. Of this, 36% specified that they would remain at their company for five to ten years longer.
Working from home has resulted in improved support
There has been a marked increase in both organisations and those in management roles ensuring that employees have the tools and support they need to operate effectively from home.
Additionally, 75% of office-workers revealed that, since lockdown began, they have accessed at least two different types of technology they hadn't utilised before.
Start-ups can better compete with bigger businesses
Start-ups and smaller businesses will be able to tap into the same talent pool as their larger competitors much easier than previously. No longer will they have to be based in trendy innovation hot spots.
Access to contract solutions to help them with rapid scaling as and when they need it will be easier when there's a greater selection of talented individuals to choose from. Working from home will truly level the playing field.
Remote working could positively impact the housing market
​​For candidates and employees, the ability to work remotely will mean they may be able to live where they choose, rather than opting for an expensive urban location because the job prospects are greater.
Additionally, getting on the property ladder could become more achievable if demand begins to spread more evenly across the UK. For the first time in a while, it may be possible to live and work exactly where you want to, rather than where your career prospects are based.
A bigger talent pool for employers
Businesses will no longer have to be based in central city locations or business parks to attract staff who want to live and work in these areas. Instead, they will have the opportunity to tap into talent from across the country, helping to solve some skills gaps and alleviate others.
The use of contract workers will be revolutionised. At the drop of a hat, remote businesses will have access to the most highly skilled interim solutions who could be based anywhere around the world. The ease of implementing swift workforce solutions will significantly improve business continuity, helping companies to become more agile and responsive to demand or market changes.
Disadvantages of remote working
While there have been a considerable number of positive changes regarding remote and flexible working; many reported being just as productive throughout COVID-19, it has become clear that there is a gap between productivity and socioeconomic groups, occupations and industries. Survey participants who were self-employed and earned lower salaries were more often female, while parents reported a marked decline in productivity throughout the pandemic as a result of having to juggle their professional obligations whilst helping to school their children.
Additionally, two out of three employees surveyed reported blurred lines due to remote working. This may stem from a lack of space in the home environment. Not everybody has room for a separate office, and many may struggle to separate their working life from their personal life as a result.
For some, this is exacerbated by extended working hours. However, it's unclear whether this is due to increased workload or decreased concentration due to pandemic-related stress.
Additionally, many are missing the interaction that comes with working in a team.
While many reported being just as productive throughout COVID-19, it has become clear that there is a gap between productivity and socioeconomic groups, occupations and industries; survey participants who were self-employed, earned lower salaries, were female, and parents reported a marked decline in productivity throughout the pandemic.
How can businesses hack into the positive aspects of home working?
The wealth of research taking place throughout the pandemic means that companies have plenty of data to work from when deciding whether to continue with flexible and remote working after lockdown ends.
As a company operating a four-day workweek for nearly 3 years, we advocate finding better ways to operate outside the traditional nine to five.
If you are considering implementing flexible or remote working practices, we recommend you:
Mention it in your benefits package when recruiting - Individuals searching for 'remote jobs' have peaked, so including this in your job description is a must.

Take your current employees into account - While introverts may thrive in a home working environment, extroverts could struggle. If your team are primarily extroverts, they may prefer a four-day workweek rather than a remote operation. Be sure to consider your employee's personality types before implementing any decisions.

Experiment with new ways of working outside of COVID-19 - Multiple positives have stemmed from working from home. Still, the stress and anxiety caused by the current state of play will have skewed the results. We recommend experimenting with alternative ways of operating before implementing any permanent changes.
How will remote working affect recruitment?
In this more virtual world, the recruiter's role will become more crucial than ever in helping businesses identify and tap into the growing, global talent pool.
A good recruiter will be a specialist with a solid national and international network. Building solid relationships with prospective candidates will differentiate the good consultants from the mediocre ones. They will need to use the latest technology to ensure they remain virtually connected with potential candidates to provide quick and easy solutions for when their clients need it.
Of course, remote working isn't for everyone, and while many have embraced it in recent months, others are looking forward to returning to the office. Many miss the in-person contact, the change in scenery, and some have even become nostalgic about their commute. But what's important is that, for the first time, businesses have sampled a taste of what could be possible.
With a bit of creativity, it might be possible to adopt new ways of working so that organisations can benefit from accessing a greater number of talented candidates. Also, candidates themselves have more choice in finding the right role for them. Importantly, they may no longer have to make as many compromises in other areas of their lives.
We place permanent and contract employees with the best businesses in the semiconductor industry. For advice on engaging contract workers, get in touch.