Tips On How To Get A Remote Job
23 Jul, 2022
5 minutes
In today's labour market, many candidates are seeking out remote positions due to the ...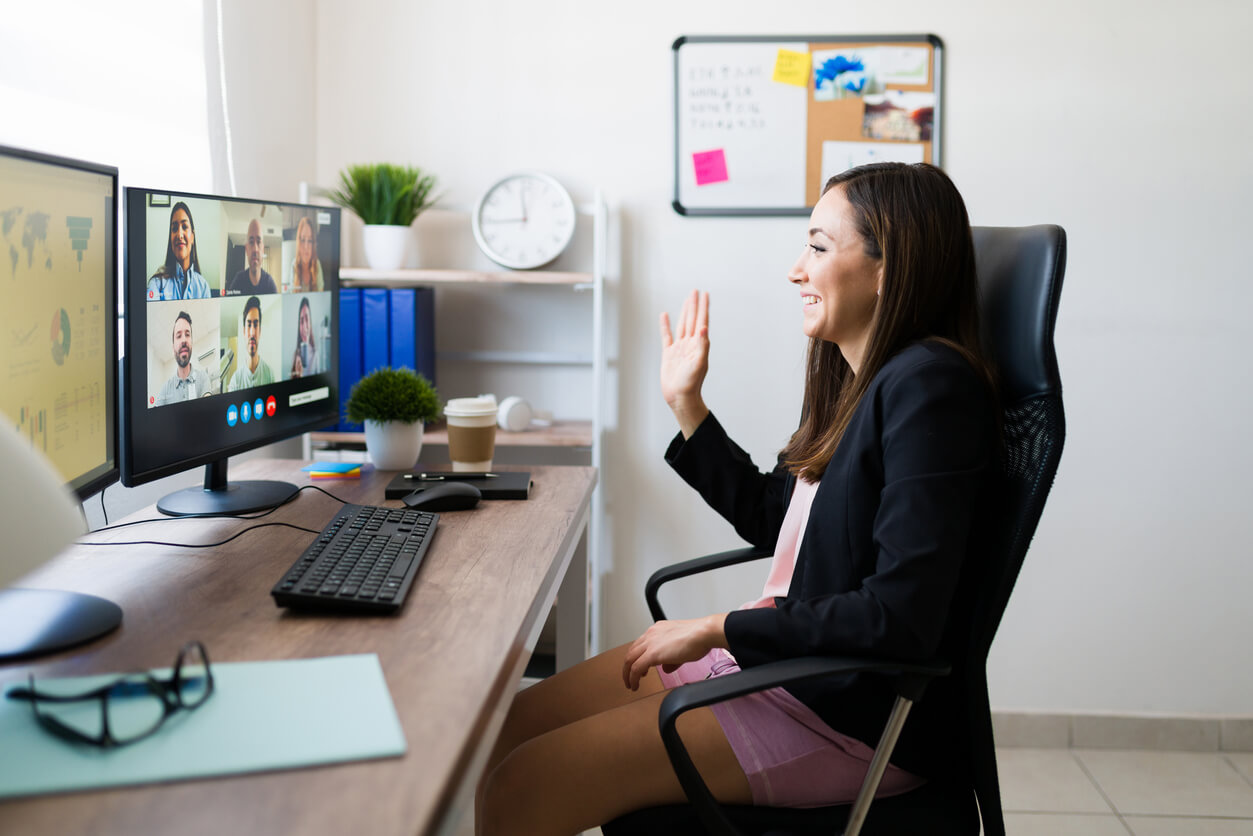 In today's labour market, many candidates are seeking out remote positions due
to the flexibility and general benefits they offer. Thankfully, employers are
responding by giving employees the option of working in a hybrid or fully remote
setting, and the results are being felt across the globe.
While there is an apparent rise in the number of remote jobs on offer, finding a
position that matches your background, skills and interests as a candidate can
be challenging, especially with this new criteria added into the mix. Additionally,
you also have to account for the increased competition in the job market, as
candidates from across the globe can apply for a remote position, and there is
now more candidates than there are available vacancies to choose from.
Luckily, there are tactics you can employ to help you in your search for a remote
position. As experienced recruitment professionals, we at MRL have taken the
time to put together these tips to help you find a remote job.
Utilise Remote Job Boards
Fortunately, many companies have reacted to the shift in employee expectation
following on from lockdown, forcing many companies to shift to a remote-
working pattern in order to remain operational. Job boards such as 'We Work
Remotely' specialises in remote jobs, and allows job seekers to filter through
vacancies by category, geographical location and type. Other job boards such as
'Working Nomands' and 'Jobspresso' have added remote functionalities for both
employees and employers. Job boards can be fantastic for employees, especially
for entry to mid-level roles. For senior level positions, We always recommend
finding a specialist recruitment consultancy in your field to assist you with your
search, as the recruiters at these companies are often experts in your niche, and
will support you through your entire recruitment process from start to finish.
While the rise of remote work has brought many benefits, it has also created
opportunities for fraudsters to take advantage of people. So when looking for a
remote position, be aware of the following:
● Job postings that request confidential information from you.
● Jobs postings that offer very high salaries but don't require many
qualifications.
● Job postings that ask you to pay an application fee.
● Companies that do not have trustworthy information available about it on
the internet.
The four points above are generally warning signs, and you should avoid
applying to these remote job positions. Instead, use reputable job boards,
especially those that target niche jobs or industries.
Go To A Recruitment Agency
Whether you're struggling to find a remote position on your own or you simply
don't have the time on your hands to search for potential roles, going through a
recruitment agency is an excellent option.
Recruiters are able to use their extensive resources to find jobs that match
candidates, and their network to find you the perfect role. They're talented at
pairing candidates with companies that are a good fit. With their skills, recruiters
are able to make the job hunting experience quicker and more effective for
candidates, and will even help you get a better offer from clients.
Harness The Power Of Networking
Research shows that 85% of jobs are filled through networking. Now, if that
doesn't prove just how important networking is in the working world, then we're
not sure what will. Building your network takes time and effort, but it will
certainly reward you in the long run. As a job seeker, it's essential to build a
network surrounding your passion or industry.
LinkedIn is one of the single greatest tools you can use in this area. With over
800 million professionals using this platform, you'll quickly be able to develop
connections with like-minded professionals in your industry. Additionally, you
can also look to other social media platforms and reach out to professionals.
Tailor Your Resume To The Position
During your professional career, you acquire experience and valuable skills along
the way. However, many people tend to forget to add this information to their
resumes as they move through their professional careers. Regardless of whether
you're looking to find a remote position or not, it's crucial to keep your CV up to
date.
However, what may be even more important, is that you need to remember to
tailor your resume to each position you apply for. Remember, HR staff often
have to scan through numerous resumes of potential candidates, especially in
todays hiring climate, so you need to ensure that your CV stands out and
highlights why you would make for an excellent candidate.
Start with your work experience, listing the most recent first. You should make
this information easy to engage with. Provide context by highlighting your roles
and responsibilities, the length of time spent working there as well as any
achievements. This is almost always regarded as the most important information
to potential employers as they want to see whether you have the technical skills
and experience to fulfil the job requirements.
Always Prepare For Your Remote Interviews
As with any job interview, you should always do preparation. In the case of
remote jobs, you'll often be expected to participate in video interviews due to
the fact that potential employers may be situated anywhere in the world.
You can start by ensuring that your device, camera, microphone and other
accessories are working as they should. Downloading the right application (such
as Zoom, Skype or Teams) and knowing how to navigate it is also important -
it's a great opportunity for you to demonstrate your ability to work with and
communicate via remote work tools.
Preparation should also include writing down any necessary information before
the interview so you can use it as an aid during the interview. This should
include any relevant information about your work experience and skills as well as
any questions you have regarding the position. Lastly, make sure you look the
part by dressing professionally.
Follow Up With Recruiters After Your Interview
First things first, you should always thank the recruiter who interviewed you.
This will demonstrate that you appreciate the time they took to get to know you
and, perhaps more importantly, show them that you are still interested in the
position.
Most recruiters worth their weight will keep you up to date with the process from
first stage interviews to final offers. Generally, you should expect to gain
feedback with 48 hours, however, if the employers gave a date when you could
expect to hear back but you haven't, wait another business day before getting in
contact.
At MRL, we use our extensive experience and pool of resources to place talented
candidates within organisations in which they will thrive. After more than 25
years of recruiting into the semiconductor and niche technology industries, we've
formed relationships with some of the biggest names in the game, so if you're
looking to see what the market has to offer you, get in touch today.