Who is winning the race to mass-market electric vehicles?
30 May, 2019
5 minutes
And with good reason, because political, environmental, social and economic pressures are ca...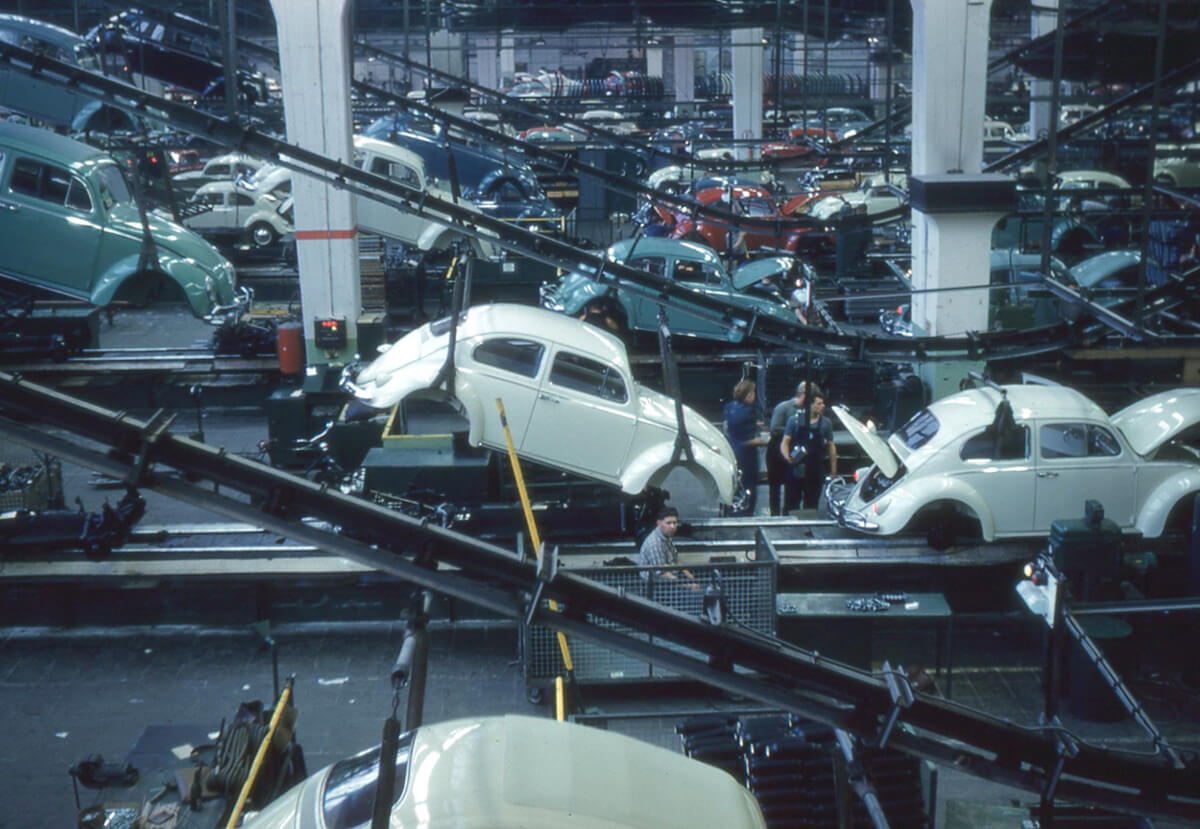 And with good reason, because political, environmental, social and economic pressures are causing more consumers and companies to turn to EVs.
There is a secret weapon automotive companies can use to help pull them towards the front of the race - talent.
Why is the automotive sector turning towards EV technology?
The race for EV dominance has, in part, been influenced by increasing tension between the U.S. and China. Tariffs are stemming the flow of traditional combustion vehicles. This is worsened by a slow-down in demand for such vehicles in China and Europe.
Then there's legislative action that will drive demand. From 2040, the UK Government will ban the sale of all new diesel and petrol vehicles, meaning electric vehicles will become the norm in a little over 20 years.
Finally, customer preference is playing a role in the shift towards electrification. A third of consumers specify that they would consider buying a pure electric vehicle as their next vehicle, and 52 per cent saying they would purchase a hybrid.
The competition for EV technology
Worldwide, projected investment for the sector has now hit $90 billion. Hot on the heels of Tesla are Mercedes, with its luxury EV, the Mercedes-Benz EQC and the added advantage of building much of the EQC on their existing production lines, following investments in their factories.
Close behind them are Volkswagen, which plans 70 EV models in the next decade, and Volvo, with its electric sedan Polestar.
These are the most popular brands in the US and Europe.
BYD, Byton and Kandi are familiar names in China, with BYD selling more cars than Tesla. Because electric vehicle manufacturers here are mostly state-owned, they can draw on enormous resources made available to them by the Government. They have access to the world's largest domestic market and are strengthened by the Government's very pro-electric stance.
With such big brands to contend with, you may be wondering if it's worth entering the race at all.
The secret weapon in electric vehicle manufacturing
Talent.
To gain a foothold in the battle for EV dominance, manufacturers must invest in the right skills.
Joerg Schlinkheider, Jaguar Land Rover chief engineer for automated driving, states:
"The skills we require are getting much more specific," citing artificial intelligence (AI), software specialists, user experience (UX) and human-machine skills in particular.
He also notes the need for more materials scientists, saying:
"It's clear we have to understand the chemicals in the battery to develop better batteries and extend the range of the vehicle."
While it may appear to be a simple solution, hiring such skills is a tall order for an industry traditionally seen as petrol-led, masculine and environmentally unfriendly.
Auto manufacturers also face competition from tech companies, as businesses traditionally operating outside of the sector are now seeking new opportunities. Bosch, for example, has over 2000 engineers dedicated to EV technology.
How automotive companies can use recruitment to bolster their position in the race towards EV technology
To stay competitive, automotive companies looking to invest in EV-ready talent must consider a different hiring approach. Whereas direct automotive experience was a prerequisite in the past, companies should now be casting their net wider to find software, AI and UX experience from related fields.
Upskilling the current workforce is also key, given the petrol and diesel ban coming into force from 2040. The move towards electrification signals an evolution for the industry and the workers within it. Developing creative thinking, adaptability and agility should be a top priority.
Furthering this, the UK Government is considering EV-specific qualifications to push companies to upskill their engineers.
The race for market supremacy is not a one-person effort - it's more of a relay involving many moving parts and people. Manufacturers won't get ahead on their own steam. Instead, developing the right skills internally and hiring external talent will give them a competitive edge.
There are tremendous opportunities available to those who can get the perfect balance of existing auto talent and new tech-proficient staff. As competition increases, the companies with the largest skilled workforce will cross the finish line.
MRL recruits globally for leading automotive manufacturers. For more information on opportunities with us, click here.