How to develop a recruitment strategy
11 Feb, 2021
5 minutes
What is a hiring strategy? A hiring strategy is a plan of action to make the entire recruit...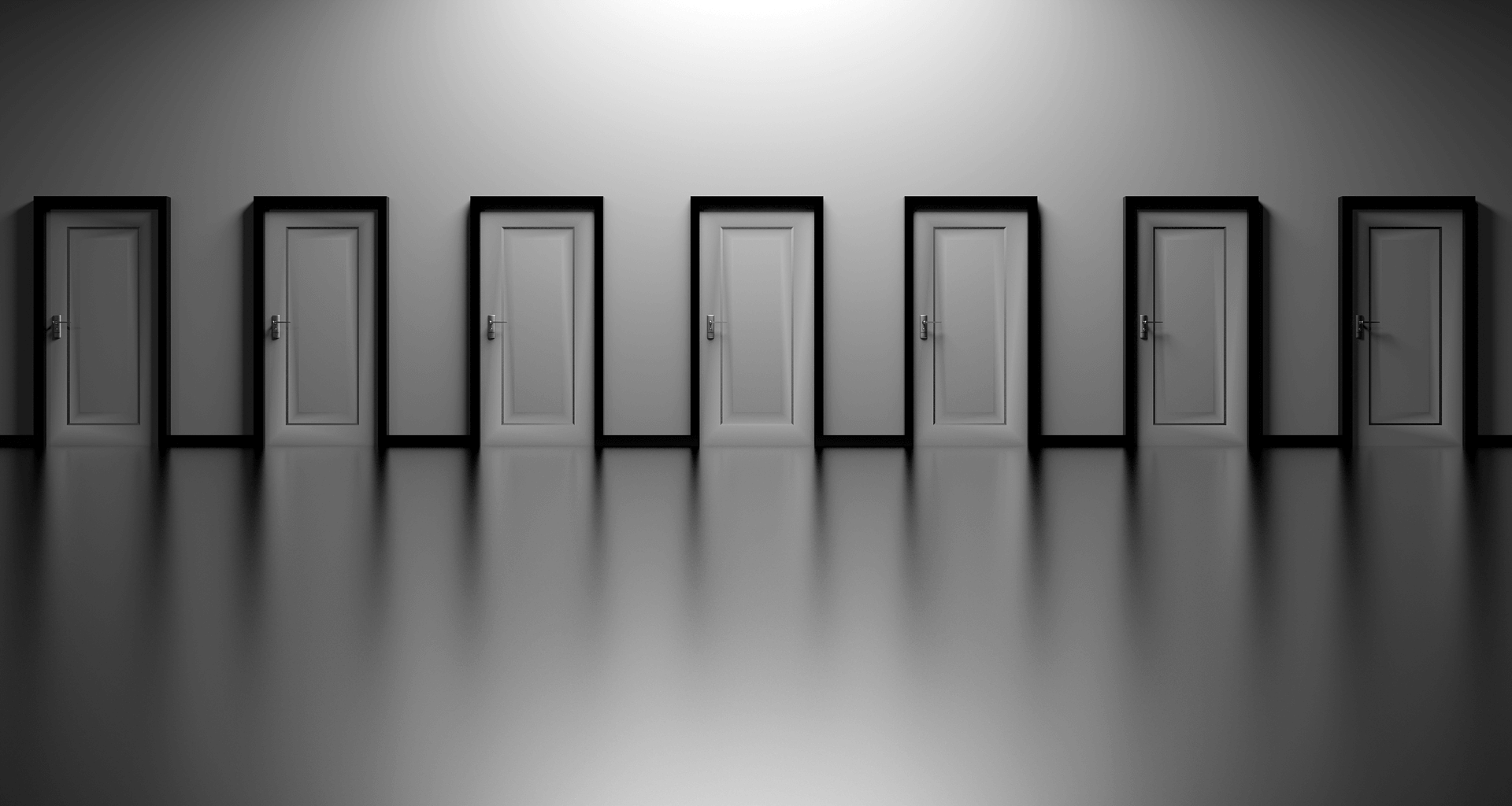 What is a hiring strategy?
A hiring strategy is a plan of action to make the entire recruitment process as straightforward as possible. It ensures that:
Everybody is on the same page (including key stakeholders)
Job descriptions are clear and accurate
The interview process is planned in advance
Next steps are understood by all involved.
It aims to ensure you hire the right candidate and don't risk losing them to one of your competitors.
How often should you update your recruitment strategy?
You should review your recruitment strategy at the end of every recruitment drive. We will go into more detail on how to do this later on in this post, but once you have collated and analysed the data, you should take your learnings and update your strategy.
Who should be involved in creating a hiring strategy?
The team that puts together a hiring strategy will depend on your business set up; however, it will be useful to include the following people where possible:
Accountants - to understand revenue goals for next year and how much you can spend on recruitment
Team leaders/department heads - so that you know where the strains are in the company and gather intel on any cross-over. Hiring one person to assist multiple teams is more cost-effective than hiring one person to do similar tasks for every department
Key stakeholders - Getting stakeholders on board at the very beginning will result in less pushback or reneging later down the line
Business owner/s - The person who will be fronting the money for salaries and recruitment costs
Head of sales - They will offer critical insights into whether any gaps need to be filled to increase customer experience and satisfaction
HR - or whoever is responsible for creating and updating the hiring strategy
How do you create a hiring strategy?
While there is no one-size-fits-all approach to recruitment, there is a game plan you can follow when writing up your hiring strategy:
Analyse what you need
Build a recruitment calendar
Create a candidate persona
Check out the competition
Create a training process
Nail the job ad
Plan the interview
Ascertain next steps
Review the process
Analyse what you need
When considering what roles to advertise, it's crucial to consider the long-term requirements and your short-term needs. What are your goals over the next year, and where do you envision the company being five years down the line? From there, highlight the skills and knowledge gaps you have in your team and assemble them into specific job roles.
Taking a jigsaw approach means that you may be able to recruit someone to assist multiple teams rather than just one. It will help you get key stakeholders on board if there is any pushback and ensure that any roles will stay relevant.
In addition to understanding what team leaders feel they need for a smoother, more effective operation, also take the time to review any missed opportunities over the last year, or perhaps longer. Would you have been able to grab those opportunities had you had more pairs of hands to help you?
Suppose your analysis shows that you require assistance now, but the role is likely to become moot a few years down the line. In that case, you may want to consider advertising an interim or temporary role rather than a permanent position. This will directly impact who applies for the job and will prevent any sourness later down the line.
Build a recruitment calendar
As with everything else in life, things run smoother if you have a plan of action in place. The last thing you want it to be behind and chasing to catch up, especially when it comes to recruitment. Hiring the wrong person because you need someone ASAP can be costly and negatively impact the working atmosphere. Consider whether you need a recruitment calendar to work towards.
Use the company KPI's to ascertain whether you need to hire new staff annually, bi-annually or by some other time-frame. While this won't help when hiring to fill a position that somebody has left, it can help you stay on top of recruitment and prevent last-minute rushing.
If you work to a recruitment calendar, you must analyse whether these hires are actually needed before you go ahead. It may be that the company isn't quite hitting their goals and can't afford, or perhaps don't need, more hands just yet.
Create a candidate persona
Now that you know what roles you need to fill, it's time to put together a candidate persona. Just as you would never fund an advert, website or communications guide without an in-depth understanding of your target audience, you shouldn't create a job advert without having a clear idea of what the ideal candidate looks like.
It is worth having a conversation with any department heads who will be responsible for managing new hires. You will need to understand the working background, knowledge and skills of the ideal candidate, and you will want to ascertain what personality traits will help them fit in seamlessly with the rest of the team. This will ensure a continued positive working atmosphere which will directly impact productivity and results.
Check out the competition
The last thing you want is to put in all this hard work and effort only to have your candidate accept a role from another company. It's a great idea to research the job adverts for positions similar to those you are looking to hire, paying close attention to the salary and benefits outlined. You can then use this data to go back to your key stakeholders or the business owners to make any changes to your offering to ensure you are competitive.
Create a training process
Once again, planning will reduce stress and rushing later down the line. Having a training process in place that every team leader understands will ensure that the successful candidate settles in well and can really hit the ground running.
Nail the job ad
64% of candidates believe job descriptions are unclear. Your competitor analysis will help you when it comes to creating a job description that is clear and concise. It may also be advantageous to speak with a recruitment agency that operates within your niche. They can write the description on your behalf or offer advice to ensure you create a job advert that appeals to the top talent.
Plan the interview
It's essential to treat every candidate fairly. It's always a good idea to plan the interview so that it has structure. It will also help prevent any awkward silences that could hinder the chances of success on both sides.
Also, nail down how many interview stages there should be. This will likely differ from role to role, but ascertaining a basic plan that can be tweaked slightly is much better than having no plan at all.
If someone else is taking on the interview, it's worth sitting down with them and collaborating on what questions to ask so that you can effectively measure whether a candidate fits the bill or not.
Don't forget to leave time at the end of the interview, or perhaps interspersed throughout the meeting, for the candidate to ask any questions they may have. The hiring process should always be a two-way street.
At the end of the meeting, outline the next steps and time-frame so that everyone leaves on the same page. It's also vital to ascertain notice periods for each candidate.
Plan your next steps
Have a plan of action on what to do once all of the interviews have been completed. This should include:
Booking a meeting with everyone involved in the interview process to decide who the successful candidate is, or make additional plans if the no one quite fits the bill
Carry out any background or reference checks that are required
Decide on the exact package to be offered to the successful candidate
Have a plan B in case the candidate is offered a role elsewhere, and you have to compete
Draw up contracts etc. if the candidate accepts the role and plan starting dates and training etc.
Review the process
A hiring strategy should be reviewed regularly. We recommend examining the process after every hire. If circumstances mean you are regularly hiring then consider carrying out a review on an annual basis or every six months.
The review should include gathering as much data as possible, from the number of candidate applications submitted through to how often a position was accepted or declined. You can then analyse this to find any weaknesses, holes in the process or strengths and then use this information to tailor your plan in preparation for your next recruitment drive.
Whether you recruit regularly or sporadically, every business should have a recruitment strategy to ensure a smooth process and increase the chances of a successful hire.