Five best recruitment exhibitions in the world
06 Oct, 2021
5 minutes
With so many recruitment exhibitions out there, you may be wondering which events are worth ...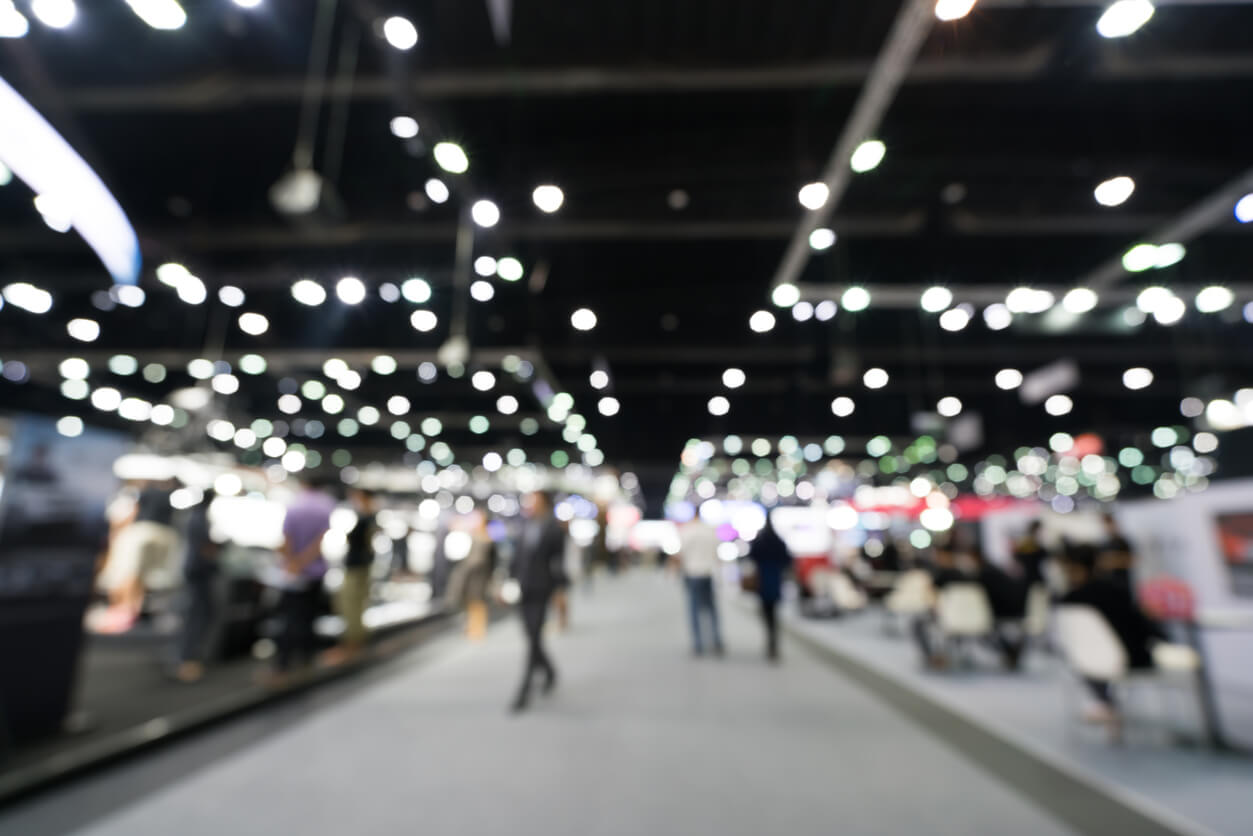 With so many recruitment exhibitions out there, you may be wondering which events are worth the time (and money) of attending. At MRL, we've been recruiting for over 20 years and have been to our fair share of expos.
So, without further ado, here are five amazing expos that are more than worth attending:
Sourcing Summit
This exhibition launched in 2011 and aims to highlight the importance of talent sourcing and bringing practitioners together to learn, network and spread new thinking.
You can expect the speaker list to include thought leaders and practitioners at the forefront of sourcing excellence.
Events are currently taking place virtually and being held in numerous venues across the globe, including Amsterdam, Boston, New Zealand, Singapore, and more.
The Business Show
While not technically a recruitment exhibition, it is more than worth recruiters attending. This is the place business owners and entrepreneurs of tomorrow go to gather, network and share ideas.
Whatever industry you recruit for, this is an excellent way to gather first-hand experience of what businesses are focusing on and how your recruitment services can fit into that.
With 25,000 attendees open to discussing new relationships, it's an excellent opportunity for you to gain new clients.
The next event is taking place in November 2021 in London.
SHRM Talent Conference and Exposition
If you want to get up to date with the latest recruitment trends, best practices and data-driven strategies to keep candidates engaged, then this is the recruitment exhibition for you.
The event takes place in San Diego, US and has 1,400 attendees.
Salon du Management 2021
Similar to The Business Show, this isn't exactly a recruitment exhibition, but certainly one worth attending if you recruit for higher-level positions. By understanding the challenges managers face and their key focus in the immediate future, you can tailor your approach to increase the chances of gaining new clients.
While networking, you can also understand what roles they may be looking to fill in the immediate and longer-term future. You can then keep an eye out for talented candidates that would be a good fit and introduce them a little later on.
This event takes place in France but is currently being held virtually.
SRSC - Social Recruiting Strategies Conference
With the increase in social media as a tool for finding and connecting with talented candidates, this is the recruitment exhibition to attend. If you don't already use social channels, you're doubtlessly losing out on meeting top contenders for the vacancies you're trying to fill.
Key themes of the conference include:
Employer branding.
Metric challenges.
Recruitment analytics.
Recruiting tools and platform strategies.
Reporting.
Strategic sourcing.
The event is held in Chicago, US, and the next conference is scheduled for January 2022.
You're sure to benefit significantly from attending any of the above conferences. As recruiters, it's vital to stay as up to date as possible with the goings-on within your industry you operate in. Only then can you serve your clients properly.
At MRL, we continually keep our ears to the ground of the markets we recruit in so that we can anticipate the needs of our partners and seek out the best talent quickly.