The impact of a four-day working week on mental health
21 Sep, 2021
5 minutes
The workplace is undergoing a substantial shift, with markets becoming more candidate-centri...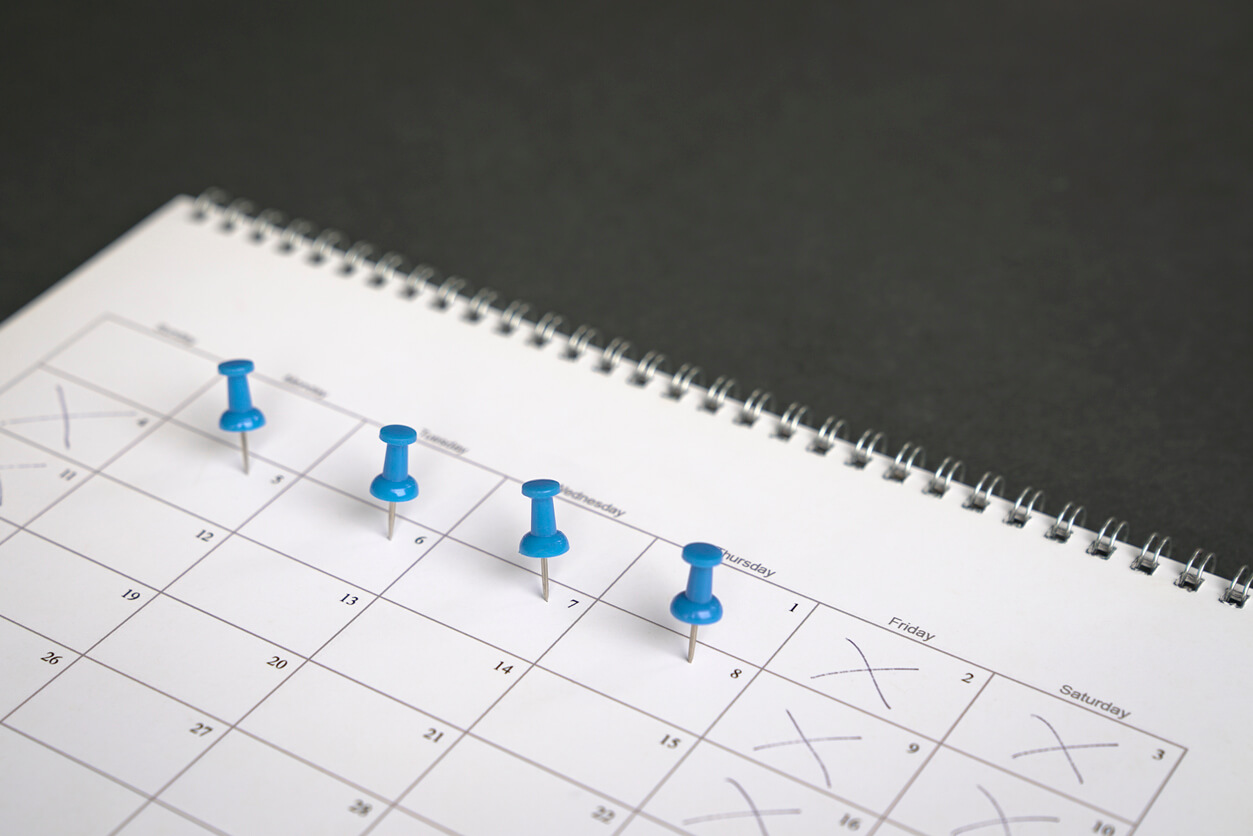 The workplace is undergoing a substantial shift, with markets becoming more candidate-centric, home-working becoming more of the norm, the introduction of the hybrid working model and more.
There has been a lot of analysis regarding the impacts of such changes, including productivity, ROI, mental health, and even our carbon footprint.
Furthermore, brands are finding that these new ways of working are non-negotiable for some highly talented candidates. If businesses fail to move with the times, they could end up losing their competitive edge.
A popular new operating framework is a four-day working week. At MRL, we trialled this way of working in 2019 with some incredible results, not just in productivity and staff retention (which both increased) but also in the mental health and wellbeing of our staff.
How many hours in a four-day working week?
One of the most common misconceptions about implementing a 4 day week is that you will be forced to squeeze 5 days worth of hours into 4. Now, we can't speak for everyone, but at MRL our working day hasn't changed. No 12 hour days, no half-lunches; we work the same amount of daily hours we always have.
Does a four-day workweek improve mental health?
If our experiment was anything to go by, then yes. In fact, knowing that a four-day working week would improve employee quality of life and mental health was a contributing factor to us trialling and later implementing this system.
With 60% of CEOs in the UK concerned about the mental wellbeing of their staff, this is one way to improve quality of life without compromising on productivity.
The team at MRL stated that having a three-day weekend made them feel better rested, and 87% told us that their mental health was better balanced.
[If you want to find out more about the results of our experiment, download our findings here]
But perhaps the main question isn't 'does a four-day workweek improve mental health', but rather…
How does a four-day workweek help mental health?
A 2020 report from HSE specified that:
There are 828,000 workers suffering from work-related stress, anxiety or depression.
Work-related stress, anxiety or depression resulted in 17.9 million working days lost.
There was a considerable spike between 2018/2019 and 2019/2020 - with rates higher than ever (stats going back to 2001/2002).
And that's just some of the picture.
By having an additional day to rest and recover, fewer sick days would be taken. In addition, being off work sick is likely to increase stress as employees think about the work piling up but not being able to tackle it.
Additionally, the extra time off can help employees enjoy their work more, reigniting a passion that can be snuffed out by overwork and high pressure.
Another way a four-day workweek benefits mental health is through savings. Employees have to pay for one day less travel each week, buy one less work lunch and other expenditures associated with work. This can either be put into a pot as a safety net or used to treat themselves and their families on their additional day off.
Having an extra break once a week also improves productivity and engagement. This leads to better workplace happiness, which will have a direct impact on mental health.
Why should businesses implement a four-day working week?
If a company can provide more flexible ways of working, we highly recommend trialling it. Find out which method of operating your employees would prefer and test it out, analyse the results and go from there.
The key reasons, in addition to the mental health benefits, being:
Productivity and engagement have been proven to increase.
It can be highlighted as part of your benefits package.
You can decrease the chances of losing a candidate to a competitor.
And much more.
Four-day working weeks work well for MRL as part of our efforts to retain top talent and gain the best results for our partners time and time again.