5 eVTOL Companies Shaping the Future of Air Mobility
28 Sep, 2023
4 minutes
5 eVTOL Companies Shaping the Future of Air MobilityEvery new generation of engineers and de...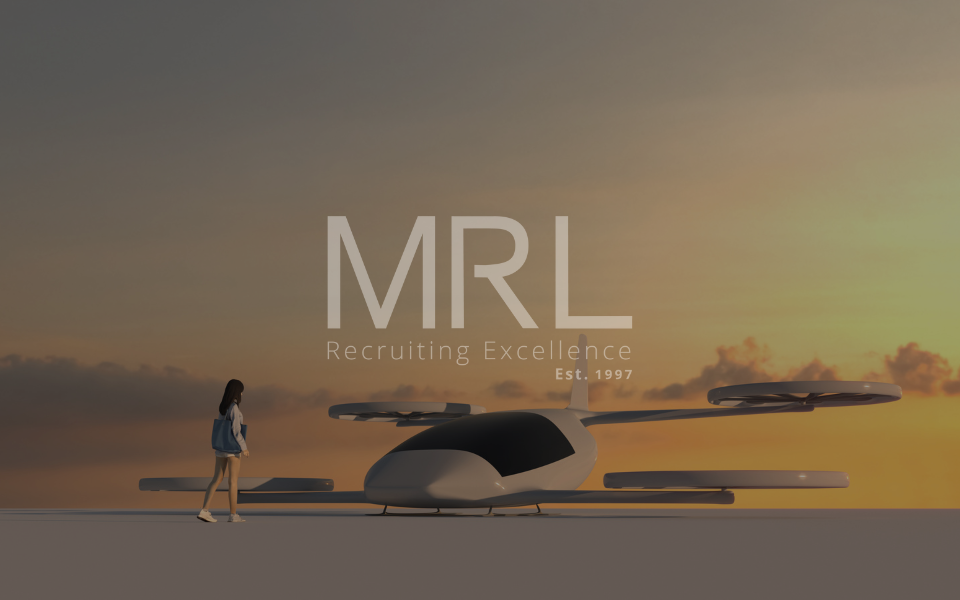 5 eVTOL Companies Shaping the Future of Air Mobility
Every new generation of engineers and designers envision technological advancements that seem so far-fetched the only way to make these visions come true is to pioneer the future themselves. Electric Vehicles (EVs) were doubted when first introduced; fast forward to 2023, 14% of all new cars sold were electric, with sales exceeding 10 million units.
We can only assume that a similar outlook should be taken for the Advanced Air Mobility (AAM) industry and eVTOLs, specifically. Its current market cap is valued at $1.2 billion, and we can expect this to increase at a Compound Annual Growth Rate (CAGR) of around 50%, reaching a value of over 20 billion by 2030.
What is an eVTOL?
Similar to helicopters and drones, an eVTOL is an electric vertical take-off and landing aircraft. Helicopters are VTOLs typically designed to carry up to six passengers, often called air taxis or flying taxis in the industry.
Whilst these aircraft have many similarities, eVTOLs are designed to be superior in various ways. From reduced noise pollution, faster air travel, sleeker design, and the potential to be completely autonomous. There are many new and improved innovations the eVTOL aircraft will bring to revolutionise the AAM.
Features of eVTOL Aircraft
eVTOL aircraft offer several advantages over traditional transportation options, including:
Reduced noise pollution: eVTOL aircraft are much quieter than helicopters and other traditional aircraft.
Faster air travel: eVTOL aircraft can travel much faster than cars and other ground transportation options.
Sleeker design: eVTOL aircraft are more aerodynamic than traditional aircraft, which results in better fuel efficiency and performance.
Autonomous flying: eVTOL aircraft are being developed to fly autonomously, which could reduce the cost of air travel and make it more accessible to everyone.
5 eVTOL companies shaping the future of air mobility
Lilium is one of the companies leading the revolution in AAM, led by CEO Daniel Wiegand, who says that eVTOL passenger carriers will be commonplace by 2030.
The Lilium Jet is a 7-seater eVTOL aircraft powered by 36 electric ducted fans. It has a range of 155 miles and can reach speeds of up to 175 mph. Lilium is currently working on certifying the Lilium Jet with the FAA and expects to begin commercial operations in 2025.
Archer Aviation is another company that is developing a 7-seater eVTOL aircraft. The Archer Midnight is expected to have a range of 100 miles and can reach speeds of up to 150 mph. Archer is working with United Airlines to launch a commercial air taxi service in 2025, which would be an incredible step towards making eVTOLs an accepted and normalised way of transport.
Archer Aviation is also working with the US Air Force to develop a military version of the Midnight.
The Midnight is designed to be manufactured using traditional automotive manufacturing techniques, which could help to reduce the cost of the aircraft and ultimately make the transition to eVTOLs a much less expensive endeavour.
Joby Aviation is developing a 5-seater eVTOL aircraft called the Joby S4. The S4 has a range of 150 miles and can reach speeds of up to 200 mph.
Joby is working with Uber to launch a commercial air taxi service in 2024; this news comes just after Uber launched its flight booking feature with certain commercial airlines.
The S4 is one of the most advanced eVTOL aircraft in development. It has been through over 10,000 flight tests and has received approval from the US Air Force to operate in controlled airspace.
Joby has also partnered with Google Cloud to develop a software platform to manage its air taxi service.
Volocopter is developing a 2-seater eVTOL aircraft called the VoloCity. The VoloCity has a range of 18 miles and can reach speeds of up to 62 mph, ultimately being targeted towards inner-city and short-range travel. Volocopter is working with a variety of partners to launch commercial air taxi services in cities around the world.
Volocopter is one of the most experienced eVTOL companies in the world. It has conducted over 1,000 public test flights and has received approval from the German aviation authority to operate commercial air taxi services.
Volocopter is also developing a cargo version of the VoloCity, which could transport medical supplies, food, and other goods.
Wisk is a joint venture between Boeing and Kitty Hawk; they're developing a 4-seater eVTOL aircraft called the Cora. The Cora has a range of 144 kilometres and can reach speeds of up to 138 mph. Wisk is working with the FAA to certify the Cora and expects to begin commercial operations in the mid-2020s, although a specific date hasn't been released at the time of writing.
The Cora is one of the most autonomous eVTOL aircraft in development. It is designed to fly completely autonomously, without the need for a pilot at all.
Wisk is also working on developing a charging infrastructure for its eV.
Our final thoughts
Whilst this industry is still in its early stages of development, it is rapidly growing, gaining substantial investment, and showcasing incredibly promising technology. Our top 5 pick is a small pool of companies from an industry with over 250 companies working on this technology.
The potential global impact of eVTOL aircraft is enormous. As they mature, they could revolutionise the way we travel, commute, and transport goods. As they are powered by electricity, they could help reduce pollution in big urban cities and help reduce traffic congestion.
To say this is an exciting moment for the eVTOL industry is an understatement, as this revolutionary technology could truly transform the landscape of travel in the not-so-distant future. It is now a waiting game while each endures a long process of passing flight testing and certification.
At MRL, we work with some of the most advanced mobility and transportation companies globally, aiming to work with eVTOL companies as the industry begins to gain traction. If you're interested in finding out more, reach out to our head of automotive and transportation, Daniel Lyth, and don't forget to follow us on LinkedIn for all the latest and greatest news in tech.
E: daniel.lyth@mrlcg.com