How to write a resignation letter (with example)
20 Jan, 2021
5 minutes
Here you will find a breakdown of what to include in your letter of resignation, along with ...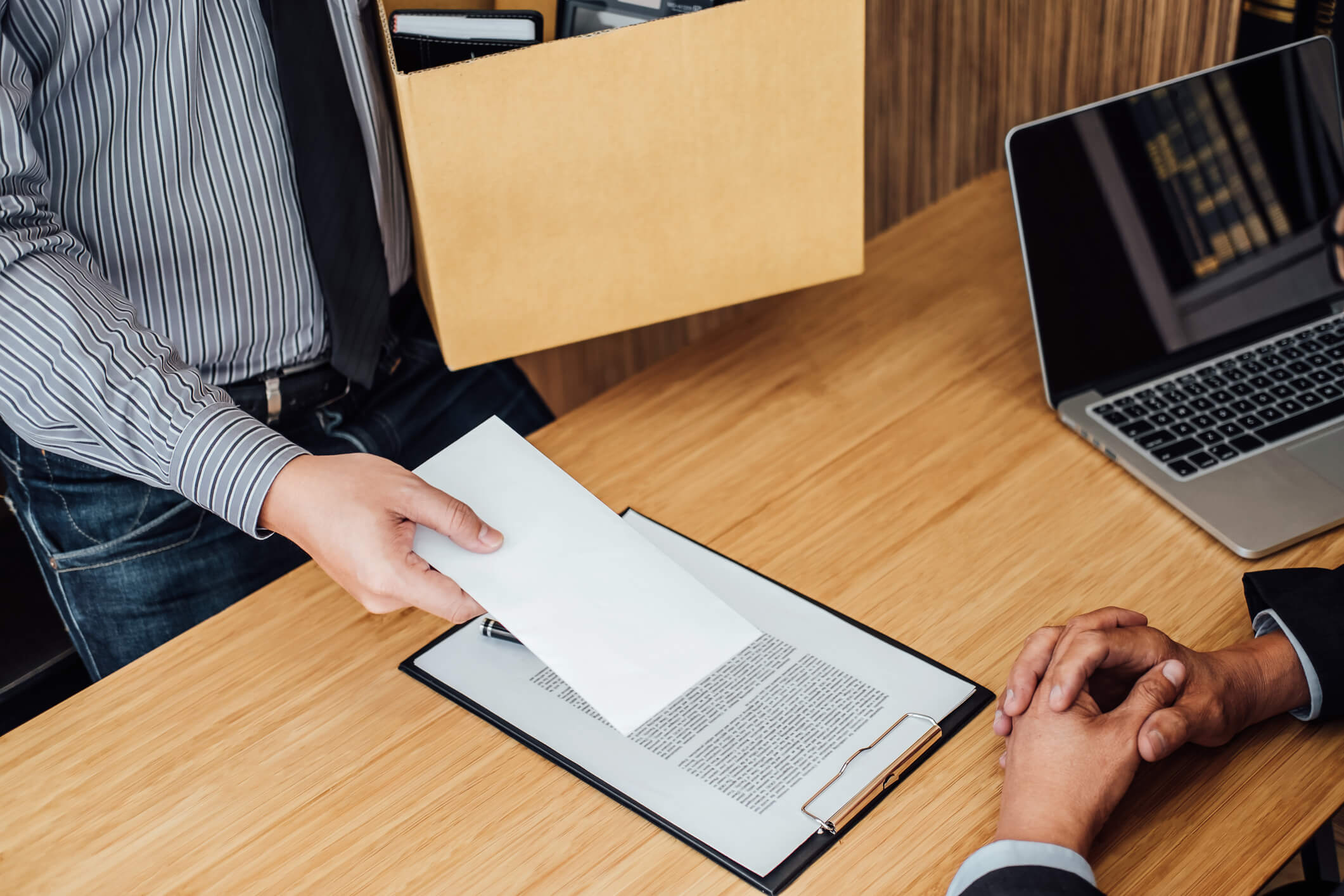 Here you will find a breakdown of what to include in your letter of resignation, along with a sample you can use for inspiration. If you would like more information regarding the entire quitting process, you can find our guide here.
How do I write a good resignation letter?
Every resignation letter follows the same rough format:
Addressing it to your direct line manager
Specifying your leaving date
Offering thanks (optional)
Reinforcing your willingness to ensure for a smooth transition etc.
The key is to keep your letter concise and professional.
Writing your resignation letter - the business end
This is the part of your letter that is the most important. It is where you will be letting your employer know of your plans to leave. Make sure your notice period and last day are clearly stated. Additionally, ensure your letter is dated. This is extremely important as it will protect you if there are any disagreements later down the line. The business part of your resignation letter will look something like this:
Writing your resignation letter - Expressing your gratitude
This is optional, and some people believe that this shouldn't be included in a resignation letter. However, even if you are ecstatic to be leaving, a note of thanks will help to maintain positive relationships. You don't want to leave a sour taste in the mouth of the person writing your reference.
Again, this part of your notice should be short and professional, such as:
Writing your resignation letter - a strong ending
The final section is where you reinforce your commitment to ensuring a smooth handover. Whether that be through training your replacement or creating a detailed handover document, it is vital for your reputation that you continue working diligently until the end of your contract period.
And that's all there is to it.
Remember that this letter will be kept on file, so there is no need to get overly personal, accusing or rude; even if you feel it is deserved. It will do you more harm than good and ultimately isn't worth the few seconds of pleasure you will gain from it.
Your full letter of resignation will look something like this:
Frequently asked questions about writing a letter of resignation
Do I have to explain why I'm resigning?
We recommend that you don't include your reasons for leaving in your resignation letter. This should already have been addressed during your face-to-face with your manager, where you disclose your intention to quit.
Can I hand my notice in via email?
This is an option; however, you want to leave your job on good terms with your boss, and little actions such as handing over a physical copy of your resignation in person will showcase your respect for them.
Additionally, sending such an important document via email runs the risk of the message being lost. Physically handing over the letter prevents problems like this occurring.
How do I resign gracefully from a job I hate?
Even if you want to list all of the terrible things that have occurred during your employment and leave the premises immediately, you have to bear in mind that people talk and you have a reputation to maintain.
Resign with grace by:
Being courteous and professional at all times
If you can't be positive, be neutral
Come up with a non-aggressive reason for resigning
Offer to help with the transition
Negative reasons for leaving will often fall on deaf ears and do more damage to yourself than to the company. Remember that you will still be working with these people throughout your notice period and will need a positive reference for them.
Good luck!