Lessons from Westminster: How to resign the right way
03 May, 2019
5 minutes
Honesty is your best policy Being honest about the reasons for resignation can be beneficia...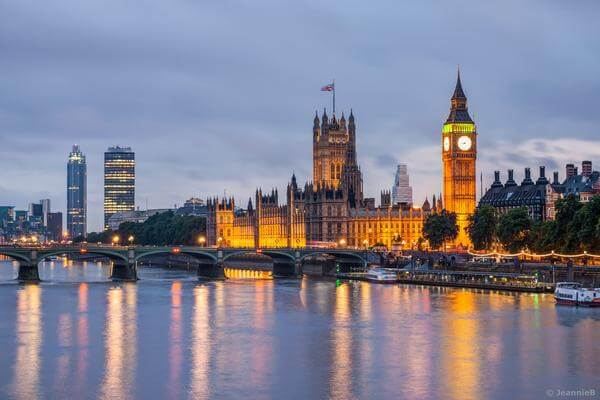 Honesty is your best policy
Being honest about the reasons for resignation can be beneficial for your long-term reputation and the organisation that you're leaving. It gives your organisation an opportunity to improve. If they wish to retain you, they may rapidly fix the issues that led you to resign in the first place. If not, then it'll create a better workplace for future candidates.
MP Scott Mann quit his role as a Parliamentary Private Secretary in response to a proposed post-Brexit relationship with Europe. In his resignation letter, the MP made it clear that his action was aligned with his constituents' wishes. He stated that he wasn't in Westminster to have a career and felt like the plans were a compromise that his constituents hadn't voted for. Mann explained, "I feel that the White Paper is in conflict with the aims and aspirations of the people in Cornwall who voted for Brexit, particularly those who feel disenfranchised by globalization and feel it hasn't worked for all parts of the country."
In doing so, Mann left with a glowing reputation amongst his constituents and stayed true to the reason he was in Westminster in the first place.
Don't make a scene
Although MPs make their resignation letters public, there is a way to do it without causing a scene. When Change UK members resigned to form the new group, they did so in a way that launched the then-dubbed Independent Group. Since then, they have courted controversy including racism rows and a legal challenge over their name. Moves that may not have happened had the group not broken away in a dramatic way, announcing their departure at a press conference designed to garner maximum attention.
Doing so can create bad blood between a former employer and resignee. If they work in a small sector it can limit future job opportunities and damage their reputation. Close-knit industries like the tech sector often share information and news can travel rapidly. Put-out employers may tell other companies about the bad experience. Plus, getting a reference is out of the question.
Go out on a high
MPs are rather savvy when writing their resignation letters. MP Boris Johnson's published piece highlights this well. As he bowed out of his role as Foreign Secretary, the MP stated, "As I leave office, the FCO [Foreign and Commonwealth Office] now has the largest and by far the most effective diplomatic network of any country in Europe — a continent which we will never leave."
By doing this, Johnson reminded the Prime Minister and her Government of what they were losing with his resignation. It told her of the hard work that he had put into the role. Of course, because it was public, the resignation letter increased Johnson's credibility - and may have been a future-thinking move if the MP makes a bid for the top office.
The lesson held here is twofold: remind your ex-employer what they've lost, to give them a potential reason to rehire you in the future or make a counter-offer. It also gives evidence that may be top-of-mind if a reference is later requested.
Resign when you go no further
Brexit Secretary David Davis was a high-profile resignation that came about when the MP's views and goals no longer aligned with the Government's. In his resignation letter, the MP expressed his dismay at not being able to fulfil the role as intended. He explained that he felt the Brexit Secretary position deserved someone who was "an enthusiastic believer" in Theresa May's approach.
When your current role no longer fits with your values or career goals, it's a good time to consider moving on. Failing to do so will make you feel disillusioned, demotivated and will affect your quality of work.
Good resignations boost careers
Resigning in the right way can improve the longevity of your career. By leaving on good terms, with honesty and no bad blood, you reinforce your good reputation. Former employers will speak highly of you and will be more willing to help in the future. When moving on, leaving on a happy note will make organisations sing your praises across the industry.