Top 10 Pharmaceutical Companies in the US
31 Jul, 2023
7 minutes
The pharmaceutical industry offers a compelling career path with a meaningful impact on pati...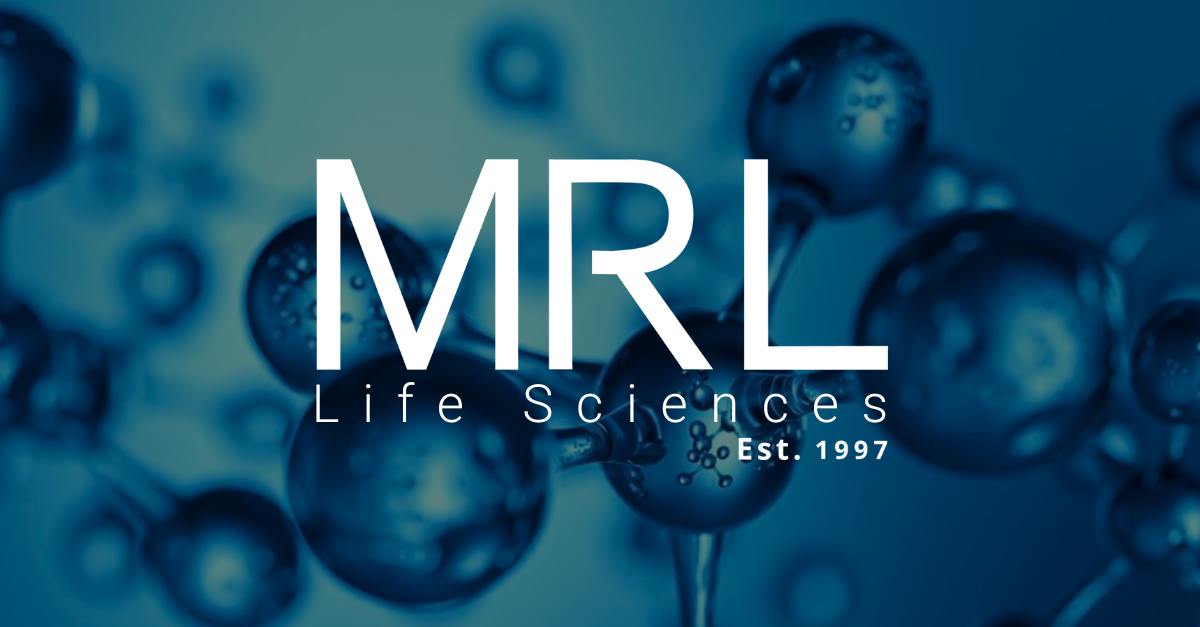 The pharmaceutical industry offers a compelling career path with a meaningful impact on patient lives, scientific innovation, and global collaboration. Professionals in this field contribute to groundbreaking research, develop novel treatments, and work in diverse teams.
If you're interested in the pharmaceutical industry and want to know which companies are leading the pack, you've come to the right place. In this article, we take a look at the top ten pharmaceutical companies in the US.
What Are the Top 10 Pharmaceutical Companies in the USA?
These top 10 companies have made significant contributions to healthcare through their research, development, manufacturing, and distribution of innovative medications and healthcare products. The selection and the corresponding placements have been chosen based on each pharmaceutical company's market capitalization as of 31 March 2023 (information sourced from Global Data).
1. Johnson & Johnson
Johnson & Johnson leads our compilation of the top 10 pharmaceutical companies in the US, boasting a market capitalization of US$ 402,750 million. Established in 1886, Johnson & Johnson is headquartered in New Brunswick, NJ.
The company engages in extensive research and development, manufacturing, and sales of various healthcare products. Its product portfolio encompasses consumer goods, pharmaceuticals focusing on therapeutic areas, and medical devices.
Johnson & Johnson has made significant contributions to the medical field, with two notable achievements standing out. One of these accomplishments is the mass production of sterile sutures, which sparked a revolution in surgical practices. By reducing infection rates associated with surgeries, this breakthrough has played a pivotal role in minimizing the risk of mortality.
Additionally, Johnson & Johnson has made groundbreaking advancements in the treatment of HIV and multidrug-resistant TB, offering hope and improved outcomes for patients battling these challenging diseases.
2. Eli Lilly & Co
Eli Lilly & Co (Lilly) has achieved remarkable milestones in the field of healthcare. A standout success is its pioneering role as the first company to mass produce and distribute Jonas Salk's polio vaccine, marking a significant breakthrough in the fight against this debilitating disease.
Furthermore, in 1923, Eli Lilly & Co introduced Iletin, the world's first commercially available insulin product, revolutionizing diabetes treatment and improving the lives of countless individuals.
Today, this top pharmaceutical company is headquartered in Indianapolis, Indiana. Lilly now boasts an extensive product portfolio that includes medications for health conditions like cardiovascular diseases, diabetes, endocrinology, cancer, neurological disorders, autoimmune ailments, men's health issues, and musculoskeletal problems. Apart from commercialization, the company also focuses on research, development, and innovation.
3. AbbVie Inc
In the third position, there is AbbVie Inc, which was originally a subsidiary of Abbott Laboratories. It was spun off into its own entity in 2013 and now boasts a market capitalization of US$ 281,151 million.
AbbVie Inc focuses on complex and chronic disease treatment, researching, developing, manufacturing, and selling its products. The company is also keenly focused on innovating the medical treatments of tomorrow, working on potential therapies for ailments such as Crohn's disease, Parkinson's disease, and various strains of cancer. AbbVie Inc's headquarters can be found in North Chicago, Illinois.
4. Merck & Co Inc
As with many of the other top pharmaceutical companies on this list, Merck & Co Inc operates across the globe. However, its headquarters can be found in Kenilworth, New Jersey, USA.
This biopharmaceutical company controls all operations from research through to marketing. It does not only specialize in prescription medications but also manufactures biological therapies, vaccines, and animal health products. However, oncology and diabetes are two of the company's primary focus areas, with its top-selling drugs in 2022 being Keytruda (a cancer drug) and Januvia (a drug for type 2 diabetes), according to Statista.
5. Pfizer Inc
Pfizer is an innovative multinational pharmaceutical and biotechnology corporation committed to advancing scientific breakthroughs and developing groundbreaking medications. With a global presence spanning over 185 countries and its headquarters located in New York, USA, Pfizer has established itself as a prominent player in the industry.
Pfizer is actively involved in the exploration, advancement, production, and distribution of biopharmaceuticals, showcasing a diverse portfolio of healthcare products that effectively address various medical conditions, spanning from cardiovascular ailments to women's health concerns.
Notably, Pfizer's recent milestone includes being the first FDA-approved producer of Covid-19 vaccines, demonstrating its commitment to innovation. Moreover, the company has a rich history of achievements, including the pioneering of large-scale production of penicillin and vitamin C, which significantly contributed to advancements in healthcare.
6. Bristol-Myers Squibb Co
Bristol-Myers Squibb Co is widely recognized for its exceptional research capabilities and its production of innovative drugs that have made significant contributions to healthcare. Notable among its portfolio are the antipsychotic drug, Abilify, as well as the blood thinners Plavix and Eliquis. Additionally, the company has developed Opdivo, an immunotherapy treatment used to combat specific forms of cancer.
Bristol-Myers Squibb also focuses on therapeutic areas such as heart disease, diabetes, fibrotic treatments, and several other critical areas of healthcare. Headquartered in New York City, this biopharmaceutical company distributes its products across the United States, Europe, and Japan, making a global impact in improving patient outcomes and quality of life.
7. Amgen Inc
Amgen Inc is a biotechnology company headquartered in Thousand Oaks, California. Their primary focus is on discovering, developing, manufacturing, and marketing innovative medicines to combat serious diseases. Their research efforts span across various therapeutic areas, including cardiovascular health, oncology/hematology, inflammation, bone health, neurological disorders, and nephrology.
One aspect that sets Amgen apart is their approach known as "biology first." This involves a deep exploration of the intricate molecular pathways underlying diseases before determining the most effective and safe treatment options. By leveraging advanced human genetics, Amgen strives to shed light on the fundamental roots of diseases and develop targeted medications.
Amgen's medicines have made a substantial impact on the lives of numerous individuals facing severe illnesses, such as cancer, cardiovascular diseases, osteoporosis, asthma, and rheumatoid arthritis. Their portfolio offers valuable treatment options for conditions where limited alternatives exist, addressing unmet medical needs. The company's market capitalization is approximately US$ 129,089 million.
8. Gilead Sciences Inc
Gilead Sciences Inc, a research-based biopharmaceutical company, has a strong global presence with manufacturing facilities and subsidiaries located across Europe, the Americas, Asia-Pacific, the Middle East, and Africa. However, its headquarters can be found in Foster City, California. The company has a market capitalization of US$ 103,614 million.
While Gilead focuses on the discovery, development, and commercialization of medicines across a range of therapeutic areas, they also collaborate with universities, medical research institutions, and leading pharmaceutical companies worldwide to advance the development of innovative drugs.
The company has emerged as a leader in the field of HIV treatment with breakthrough medications such as Truvada and Genvoya. Furthermore, their drugs Sovaldi, Harvoni, and Epclusa have significantly impacted the landscape of hepatitis C treatment. However, their efforts target various other healthcare issues too.
9. Regeneron Pharmaceuticals Inc
Regeneron Pharmaceuticals Inc, a prominent biotechnology company headquartered in Tarrytown, New York, is dedicated to the discovery, development, manufacturing, and marketing of transformative medicines for the treatment of severe medical conditions.
With a focus on addressing various health challenges, Regeneron's product portfolio aims to assist patients suffering from cancer, allergic and inflammatory diseases, eye diseases, metabolic and cardiovascular diseases, infectious diseases, neuromuscular diseases, hematologic conditions, pain, and rare diseases.
Regeneron leverages its proprietary technology platforms, like VelociSuite, to develop innovative products in a shorter time frame than traditional methods would allow for. These technologies have enabled Regeneron to consistently translate scientific discoveries into successful FDA-approved treatments and promising product candidates. Notably, the company takes pride in nurturing its inventions within its own laboratories.
10. Vertex Pharmaceuticals Inc
In 10th position, with a market capitalization of US$ 81,002 million, we have Vertex Pharmaceuticals Inc. This renowned biotechnology company is based in Boston, Massachusetts, with a core focus on discovering, developing, and commercializing groundbreaking drugs to address serious and life-threatening diseases. Their research and development efforts center around specific medical conditions such as cystic fibrosis, sickle cell disease, beta thalassemia, type-1 diabetes, and pain management.
At the forefront of innovation, Vertex employs state-of-the-art technology platforms to identify new disease targets, compounds, delivery mechanisms, and treatment approaches. With research and development centers as well as commercial offices spanning North America, South America, Europe, and Australia, Vertex has established a global presence.
Want to Work in a Top Pharmaceutical Company?
Are you interested in pursuing a career in the life sciences industry? Look no further! At MRL, we specialize in working closely with pharmaceutical companies and other key players in the life sciences field. Whether you're seeking your next challenge or exploring job opportunities in this exciting industry, our team of recruiters is here to assist you every step of the way. Contact us today to see how we can help you.