10 inspirational women in the automotive industry
04 Aug, 2021
5 minutes
But there is still one more element that needs to change…gender diversity within the ...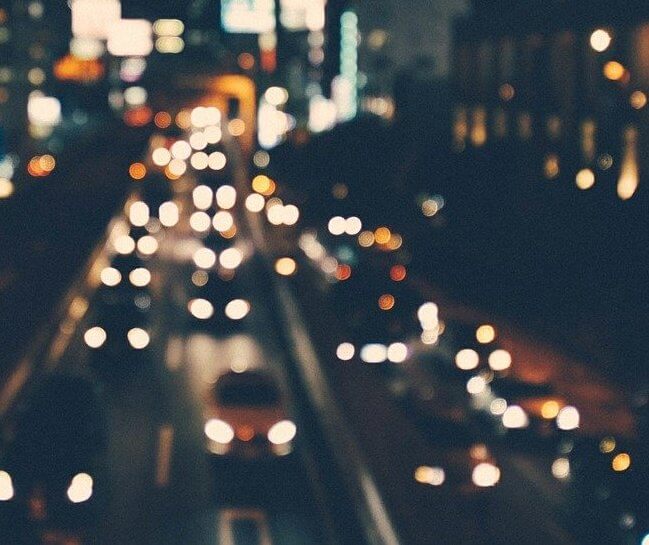 But there is still one more element that needs to change…gender diversity within the automotive industry.
One of the biggest questions is...
'how do we drive more women into the automotive sector?'
The industry is notoriously known for being male dominated with recognisable names such as Elon Musk and Henry Ford, but there are now more and more incredible female names rising up among them. With this year's International women's day tagline being #EachforEqual, recognising all of the actions we can take as individuals to challenge stereotypes, fight prejudice and celebrate women's achievements, it's on every company's agenda to become more diverse.
More and more businesses are working with schools and universities across the globe to encourage more women to take STEM. Over the past few years, we have seen an increase which is great to see, but still fewer women are being employed in technical or engineering roles within the automotive space.
As a business, MRL are committed to championing women within the industry and showcasing incredible talent, from CEO's to designers who are making a mark on the sector today.
Mary Barra – CEO at General Motors
In 2014, Mary became the first female CEO within the automotive industry. She started her career at General Motors when she was 18 years old as a co-op student, where her role went from administrative roles to engineering positions. Then working her way up the ladder, Mary went on to the role of Senior and Executive Vice President of the company's Global Product Development which led to Mary becoming CEO. Not only that, but in 2014 Mary was featured in Times Magazine as one of the "100 Most Influential People in the World".
Patricia de Boer - Global Automotive Partner Executive at NVIDIA
Focusing on autonomous vehicle AI infrastructure and AI applications for development and testing, For the last 20 years, Patricia has helped transform the business and operating models of automakers and Tier1 suppliers. She has helped build new markets, products and transform companies, in AI and data science, autonomous vehicles, IoT, cloud, and automation.
Linda Hasenfratz – President, Chairman, and CEO at Linamar Corporation
President, Chairwoman and CEO of Linamar, Canada's second-largest automobile parts manufacturer, Linda took over her father's company back in 2004. From there she has been named Canada's EY Entrepreneur of the Year, the first woman ever to be given that title. With all of that under her belt, Linda is also a volunteer at Business Council of Canada, Western University and the Women on Boards Advisory Council, showing that women are able to succeed in a variety of different fields and industries.
Michelle Christensen – Senior Manager, Design at Nissan Motor Corporation
Combining her love for fashion and cars, Michelle became the first ever woman to lead the design team for a supercar at Honda. Taking an internship at Volvo's Camarillo studio, Michelle then went on to join Acura in 2005 where again she was the first female exterior designer. No wonder Michelle won an award for the Marie Claire 'Women on Top'.
Louise O'Sullivan – Network Operations Director at Renault
After joining Renault on the graduate scheme in 1995, Louise started working as the Market Analyst for Renault. From there Louise went on to a few different roles within the marketing, then in 2011 she was promoted to Head of Marketing Communications for Renaults Northern Territories. By working her way up the ladder for nearly the past 2 years, Louise is now Network Operations Director.
Shinjini Saha - Feature Software Developer at Zenuity
From studying robotics at university where Shinjini received a masters degree, she has gone from strength to strength in her career. Starting at Ford company as the Steering Controls engineer, Shinjini has over 5 years of industrial experience in developing software for autonomous driving.
Elizabeth Hill - Chief Product Engineer at Jaguar Land Rover
Being at JLR for 20 years, you can say Elizabeth really has helped shape the future of Jaguar. From helping product development for the revamping of the Range Rover and Range Rover Sport, a line-up that now includes the firm's first plug-in hybrid models. Elizabeth is one of just 15 Chief Product Engineers at the company showing how highly respected she is at the automotive giant.
Linda Jackson - Executive Vice President at Group PSA
Linda joined Citroen in 2005 as a financial director, from there she moved quickly up the ranks to then becoming CEO of Citroen. Linda was the first english woman, and third overall, to run a major automotive business. During her time as CEO Linda oversaw how to stabilse and secure profitability for the company. After being in that position for nearly 6 years, Linda moved to Group PSA.
Josephine Payne - Plant Manager at Ford Motor Company
Overseeing manufacturing of all Ford engines, transmissions, axles and batteries across the world as well as leading a team of 250 people, there's no wonder Josephine is an inspiration. After deciding she wanted a career in the automotive industry from a young age, Josephine went on to graduate with an electronic engineering masters to then join Ford. From being there for 24 years, she really believes in promoting women to start their careers in the automotive industry.
Pamela Fletcher – VP of Global Electric Vehicle Programs at General Motors
To end our list, we finished with another leading lady at General Motors, Pamela Fletcher. From a young age Pamela knew she wanted to work with cars. With a 16 year career in the industry, the last 8 years titled as the Executive Chief Engineer Pamela started as a co-op student. Pamela, who was named in the Create & Cultivate 100 List for 2018, is now working towards launching an all electric car for 2023. She's also been featured in Teen Vogue as a role model for young women to follow career paths in STEM.
How can we help?
These are only a few of the incredible women making noise in the industry, and we look forward to seeing and hearing more women inspiring the next generation. If you're a female working in the automotive sector looking to grow, we are working with some of the best companies in the industry. If you're currently looking to hire the best female talent, we have a fantastic network of females who are ready for their next challenge.
Contact us to find out more.