How to prepare for an interview
20 Jan, 2021
5 minutes
While we may see a resurgence of face-to-face interviews once the world has returned to norm...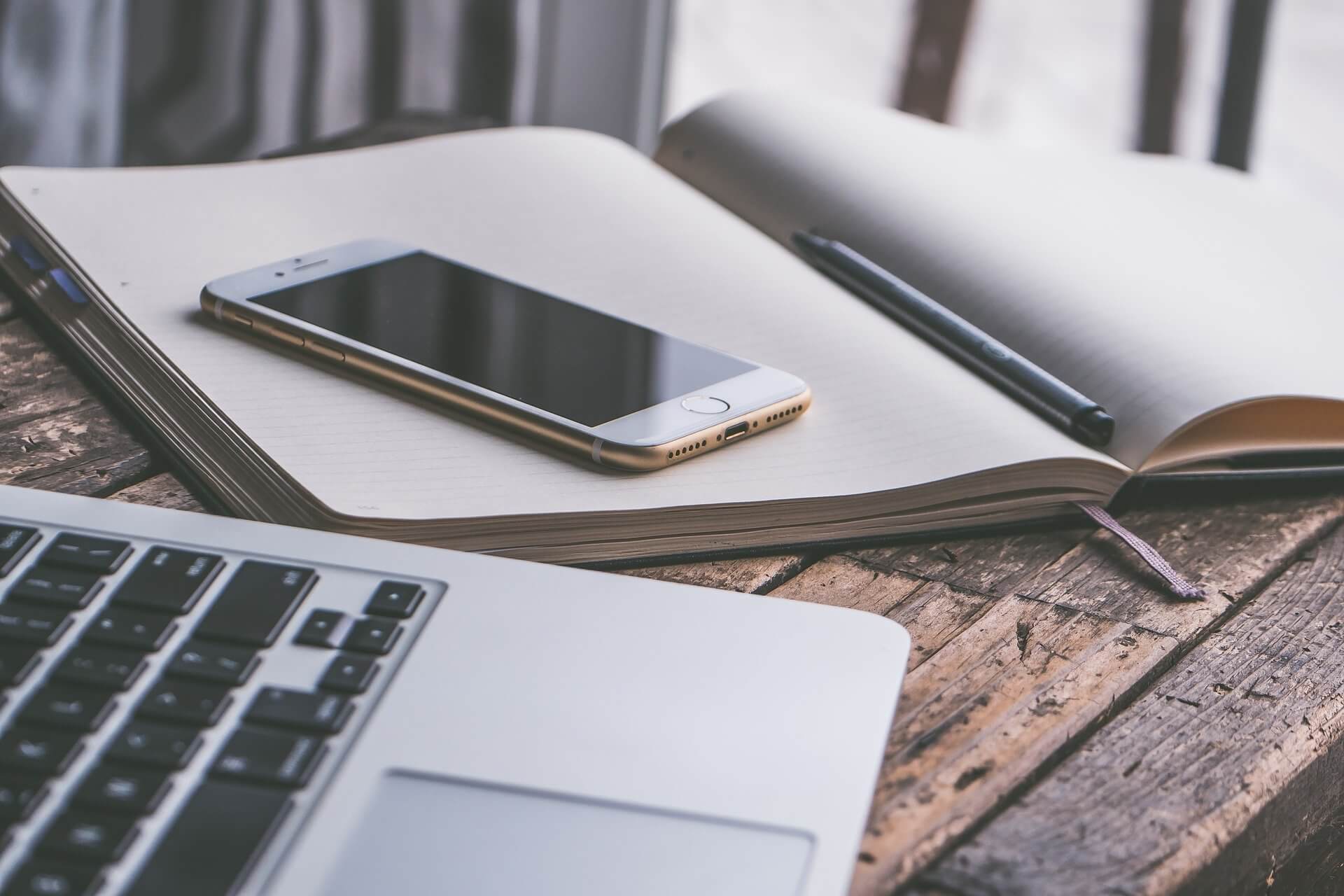 While we may see a resurgence of face-to-face interviews once the world has returned to normal, for some, phone and virtual interviews will remain the chosen platform to hold these meetings. There are undoubtedly general tactics you can utilise that will give you an edge regardless of how the interview is conducted. Likewise, there are additional considerations to make if your meeting is going to take place over the phone or online.
How to prepare for a job interview
Although your main concern preceding, during and after the interview may be whether you conducted yourself well and made a good impression, an interview is a two-way street. It is an opportunity for you to gauge whether or not this role, the culture and routes to progression will suit what you are looking for in your next challenge.
However, you will start learning this the moment your preparations begin. Researching the company, their core values and vision, their competition, and even those on the interview panel will give you an idea of how well suited the position is to you. If you can't find something when conducting your research, note it down as a question to ask during your interview.
Mentioning what you have learnt from your investigations during your interview will also showcase your dedication to the process, willingness to learn and your ability to manage your time productively.
Preparation will also help you feel more at ease in the run-up and during the meeting itself.
How to prepare for a phone interview
Phone interviews may be the most stressful type of meeting. There are many subtle hints as to whether the interview is going well, including:
Head nodding
Note-taking
Smiling
All of which are invisible when speaking over the phone. In addition, you may feel more pressure to answer a question quickly, rather than take as much time as you need to ponder.
Conversely, there are positives to this type of interview. The ability to take the call in an environment you are comfortable in, having a cheat sheet to hand to remind you of the talking points you want to cover during the meeting and a bulleted list of your research findings are fantastic ways to keep you at ease and help you perform at your very best.
In a recent survey, 30% of interviewers agreed that a child interrupting the meeting would reflect negatively on the candidate. Therefore, before the interview begins, ensure that there will be no interruptions whether that be children, pets, the doorbell (a note on the front door can prevent that) etc. to avoid any negative reflections and so that you can focus entirely on the phone call. Additionally, opt for pen and paper to take notes so that the clacking of a laptop keyboard isn't distracting.
While phone interviews can be the most daunting of the three meeting-types, they can help towards your chances of success.
How to prepare for a virtual interview
While virtual interviews may not be as stressful as phone interviews, as you can see the interviewer's facial expressions, they are still an extremely new practice that a lot of people are unfamiliar with.
Whether the interview takes place on Zoom, Google Meet, Skype or some other virtual platform, there are steps you can take in addition to general prep that will help you stay calm and focused during your interview.
Unless you have two screens, it's a good idea to print out the job description, your CV and application form. That means your interviewer won't have to wait while you minimise the call window and scour through your documents. Don't forget to highlight the parts that you want to refer to during the meeting.
It's also a good idea to not only log in a little early to check that your equipment is working but to check that the browser works effectively as this will differ from platform to platform.
Virtual interviews are potentially the closest you'll get to a face-to-face interview.
Be prepared to answer high-pressure questions
No matter how much preparation you do, there will always be nerves on the actual day. Having answers to potential high-pressure questions is another sure-fire way to help you stay relaxed and keep you one step ahead.
High-pressure questions are the types of queries that make you feel uncomfortable answering. These generally revolve around:
Gaps in your work history
The reasoning behind leaving your job or swapping industries
Outlining salary expectations
Memorising the answers to these will not only help your confidence, but it will also enable you to answer these questions swiftly, which will reflect positively on you.
Interview questions to ask your prospective employer
No matter what type of interview you have been invited to, there will be time carved out for you to ask your own questions. Not having at least one question to hand can reflect negatively. While a few questions may crop up during the meeting, you should have some jotted down that you can refer to if that isn't the case.
Interviews can be daunting at the best of times, particularly as we all get used to the increase in virtual and phone interviews. Still, with the right preparation, you can go into the meeting feeling more calm, focused and confident with increased chances of success.
Our team are here to support you when interviewing - please contact them should you have any questions.