How to survive the great resignation
21 Jan, 2022
5 minutes
However, the impact COVID-19 had on employment, coined as The Great Resignation, will not di...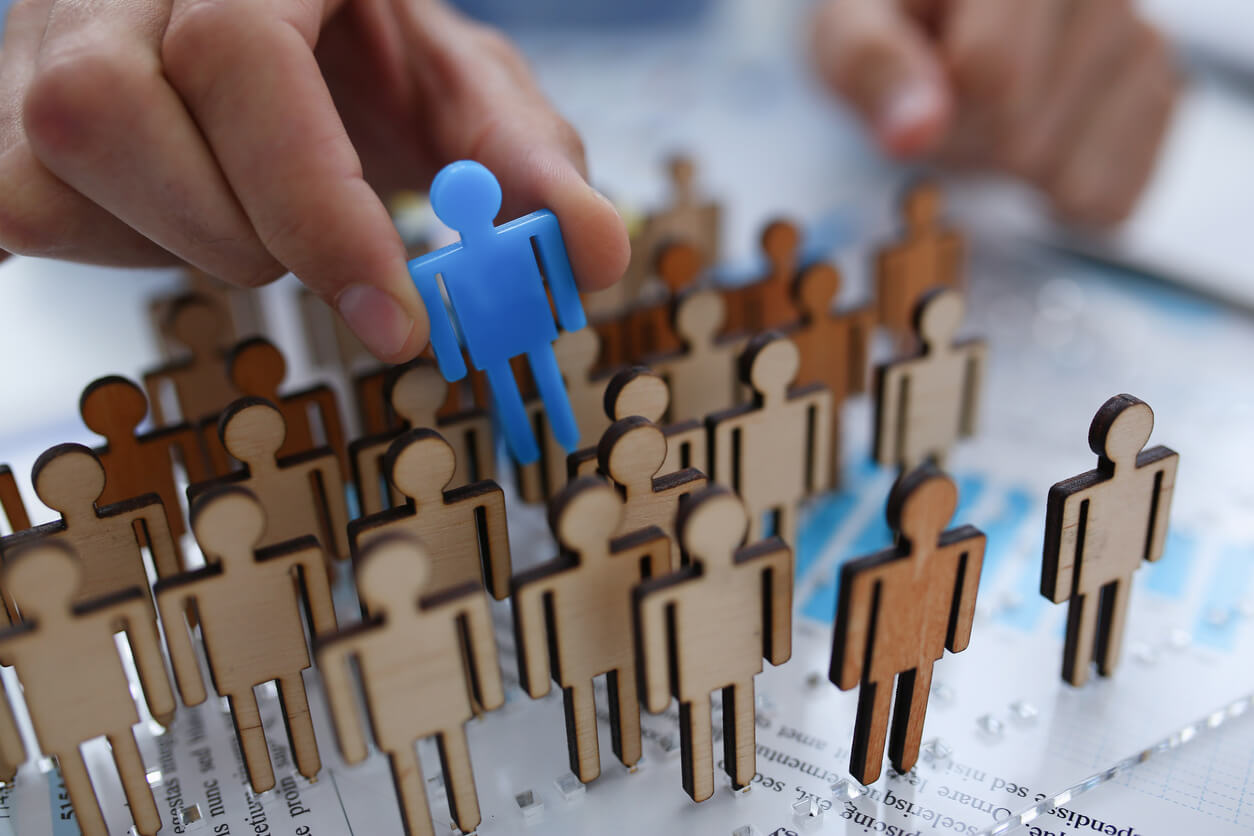 However, the impact COVID-19 had on employment, coined as The Great Resignation, will not disappear with the new year. Business owners big and small need to understand what the marketplace looks like this year and ensure that they are offering exceptional benefits packages for candidates and providing the best working environment to keep hold of their talented employees.
What's The Great Resignation?
The Great Resignation began in 2020, ran into 2021 and is expected to continue throughout 2022. It refers to the record numbers of employees who resigned from their positions and even changed industries entirely.
For example, in the second half of 2021 alone, around 20 million employees quit. 4.5 million of these occurred in one month - November.
What's causing The Great Resignation?
The Great Resignation has not been fueled by one stand-alone factor; instead, a multitude of them.
The move to remote working stemming from the pandemic most certainly contributed, as companies struggled to meet their employees' needs and expectations in such a short timeframe.
Another contributing factor was that the pandemic caused a lot of people to contemplate their lives, including their work-life, and, if unhappy or unsatisfied, began to make plans to turn things around. The pandemic proved, amongst other things, that life is incredibly short.
The candidate-driven market would also undoubtedly have made the decision to change jobs much easier for people, as they had more say in the benefits package of their new role.
Of course, these aren't the only factors contributing to The Great Resignation. A recent study highlighted why employees are looking for new opportunities in 2022 that will ultimately lead them to resign.
Top reasons for resignation (in descending order):
Looking for better pay and benefits packages.

Seeking a role they are more passionate about.

Currently working in poor conditions.

Wanting to continue working remotely.

Looking to start their own business.

Concerns over COVID-19.

Resigning to care for children.

An avoidance mechanism for the COVID-19 vaccine.

No longer wanting to work remotely.
Big companies aren't immune to The Great Resignation
If you thought that only smaller companies who can't compete with big salaries and benefits packages have to worry, you'd be wrong. Even giants in the tech space have suffered, with Apple's Director of Mac System Architecture moving to Intel. The company also saw three of its engineers resign to build their own business.
How to survive The Great Resignation
With 32% of employees predicted to leave their current company's and go to a competitor or change careers entirely this year, US employers need to plan and implement employee retention strategies.
We recently highlighted recruitment trends that can be expected in 2022, where we mentioned staff retention and a candidate-driven market being focus points. Right now, employees actively seeking other opportunities hold power over negotiating the best benefits package and salary.
The job of current employers is to do everything in their power to keep their employees happy so that, even if they are approached as passive candidates, they stay loyal to your brand.
Here's what you can do:
Carry out anonymous employee satisfaction surveys
No matter how informal a workplace culture you try to create, it's very rare for employees to be 100% open about things they're dissatisfied with. The fear of negative repercussions will always be there.
One way around this is to implement anonymous surveys where you ask questions and leave room for employees to expand or add anything that isn't already covered.
While it's always tough to read about employee unhappiness, if that's the case, you mustn't take this personally and instead use it as a stepping stone to improving your working environment.
Do something with the results
Adding on to the last point, it's simply not enough to issue the surveys and collate the results. You must use the data you gather to implement real change.
If employees are already unhappy, having their say and being completely honest and then seeing no change at all is only going to fuel their dissatisfaction, most likely leading them to resign.
We recommend issuing a report that highlights key findings of the survey and sets out how the business will respond (with time frames).
With 56.5% of surveyed employees stating that they are not 'totally happy' or 'happy' with their work-life, this is a step businesses can't afford to skip, especially during The Great Resignation.
Implement employee development plans
Most employees want to progress within the company they're currently employed in. If this isn't possible, they are more likely to leave and head to a competitor who can provide progression opportunities.
Employee development plans can help provide a visual representation of their career path within your company. Every employee should have a development plan that they are continuously working towards throughout the year.
Similar to the above points, it won't be enough to create a development plan and then leave your employees to work on it alone. You need to set up regular meetings to discuss how they're getting on, ascertain what additional support they need and make amendments should career plans change.
Beware of promotion promises
Amidst The Great Resignation, you may panic if an employee shows signs of leaving and make whatever promises you can to keep them on board. This could be salary or promotion-related, for example.
It's essential for your integrity and employer branding to only make promises you're willing and able to keep. For example, if you agree to future promotions, you should put it in writing to establish trust with your employee.
The employee development plans will help you ascertain which employees could be eligible and open to an internal promotion and prevent willing and talented employees from being accidentally overlooked, leading to workplace unhappiness and eventual resignation.
Update your recruitment strategy
At the moment, the chances of employees resigning is higher than usual. So while you may do everything in your power to maintain your current workforce, you may lose an employee or two to a competitor or a different industry entirely.
You should update your recruitment strategy to preempt a resignation with that in mind. It's better to have it in place should you need it than not be ready and extend your talent gap.
You may find this post on recruitment strategy useful.
There isn't an end in sight regarding The Great Resignation, so businesses must do everything in their power to create a positive working atmosphere and raise employee morale and workplace happiness to reduce the chances of losing talented individuals. Companies should also prepare for resignations to prevent disorganisation and confusion should an employee leave.

MRL works with many big brands within the semiconductor, software, automotive space and more. Get in touch for help with your recruitment strategies and vacancies.