MRL in Portugal - Happy New Sales Year!
17 Apr, 2018
5 minutes
On Our Way Like with most New Year celebrations, you are normally up in the wee hours, ho...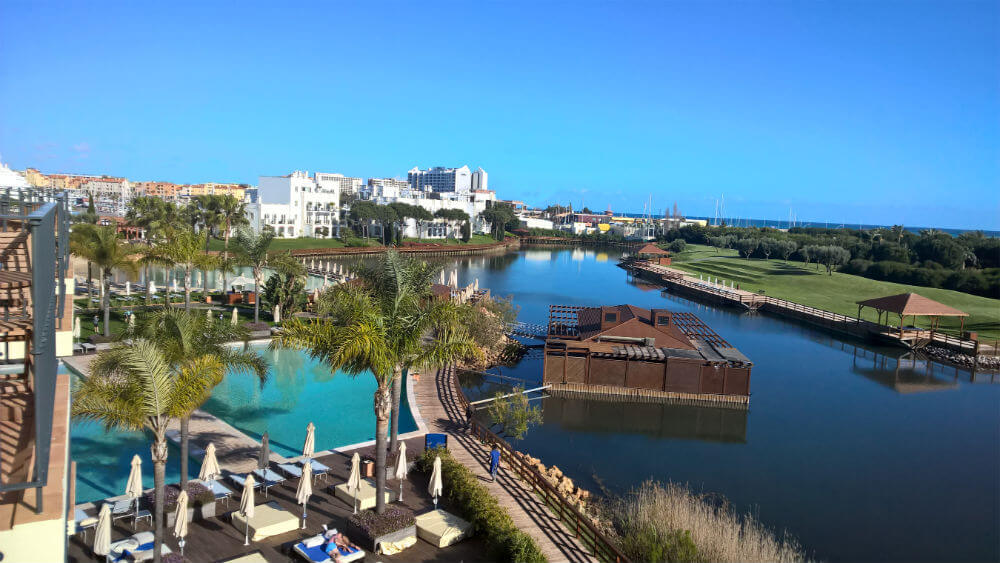 On Our Way
Like with most New Year celebrations, you are normally up in the wee hours, however this time it was an early start on the Sunday to Gatwick. After an easy flight we land in sunny Portugal to start celebrating.
We arrive at the hotel, unpack, welcome the French and German teams, and head to dinner to give everyone some time to relax and catch up.
---
Training
On the Monday morning after some pretty scrummy breakfast we head to the conference rooms to get things started.
The day jumps into action with Gemma from ParetoLaw. She shows us our individual strengths and how our mix of personality traits allow us to work fluidly as a unit. It was fascinating to see how the company is split into the four categories of Pragmatic, Analyst, Extrovert and Amiable.
We worked out what makes us tick, and how we bring unique abilities to MRL, our clients and candidates. These unique aspects showed us how we approach recruitment differently because of this. Luckily our group mentality helps us to give a voice to everyone and deliver the best possible outcome on every project. It was a truly inspiring morning.
As the morning draws to a close it's then on to some lunch in the sun to refuel for the afternoon.
---
Presentations
The rest of the day is dedicated to the creative parts of the conference. As some of you might be aware we are currently working on a rebrand project that has been a year in the making. We did a small internal reveal to get the teams excited of what's to come, and get feedback on what we have created so far. We won't go into too much detail here as we will be doing a full launch in a few weeks time. So make sure you watch this space to see some pretty spectacular things, if we do say so ourselves!
To round off the day we settle in for the heads of office speeches, highlighting their sales year followed by a funny presentation from the consultants.
Up first was the UK. Chris Pervical, Thomas Agg, Antony Bromhead, Jake Harrington and Harley Lorence head to the stage. They do a funny skit, looking at how all the offices think the other do recruitment. The laid back French approach with a 3 hour lunch break, the uber efficient and cold German approach, and the wide boy – pub after a meeting UK approach. As much as they are based on stereotypes everyone found it very funny!
Next is the French team with a "Who Wants To Be A Millionaire" style game show, however you win a year in the French office… far better than a million! We had six of the consultants up on stage completing tasks, they were picked from their interest over the last year with wanting to work in Nice. Round one consists of doing some French karaoke, round two they answer questions about French culture and cuisine. The last two standing is Dan Lloyd (UK) and Paula-Marie Stolte (Germany). For round three they are challenged to eat a whole clove of garlic and plead their case on why they should win the secondment, Paula pips Dan to the post by showing her fluency of the French language.
A huge congratulations to Paula, very well deserved and we can wait to see what you achieve in France.
Last but certainly not least is the German office, or as we colourfully call them The Dresden Dynamo's. They blow us away with a 30 minute long video taking inspiration from another TV show, The Bachelor. We really can't believe our eyes as we see Enrico play both the bachelor and presenter – in a wig and glasses we might add! It is a great production and really raises the bar yet again.
We already have our thinking hats on for what to do next year! And thoroughly looking forward to seeing what France and Germany do.
---
Dinner And Awards
The conference concludes with an overview from David. Then on to the bar for some much needed time in the sun. We retire to the floating restaurant on the hotel's lake to finish off the day. When everyone is settled and with a glass of bubbles in hand, David does his company speech highlighting the groups amazing performance in 2017 and our goals for the 2018 sales year.
Within the speech there are promotions and awards to give out. First up is Kelly Robertson. Kelly has been with the company from the very beginning, she's runs the operations of MRL and truly is the heart of the company. With immediate effect she is now Group Operations Director, or G.O.D. as we are calling the role.
Next up we have Jean-Baptiste Noree, Enrico Rudnick who so far, have billed a whopping 3M and 4M during their time at MRL and are awarded a trip to the Maldives for this incredible achievement.
Guillaume Almeras, Harley Lorence and Kevin Theobald are awarded their Rolex for billing over a million pounds with MRL. They are now welcomed into the exclusive Millionaires club!
Chloe Conti, Heiko Riemer and Lisa Hegemann are promoted to Senior Consultant.
Lisa Hegemann wins New Consultant of the Year.
Harley Lorence wins Consultant of the Year.
Enrico Rudnick wins MVP of the Year.
With the speech wrapped up, we sit down to a three course dinner, mixing and mingling, some karaoke and dancing.
---
Way Home
The next day there are some sore heads, but luckily we have the whole day to enjoy the spa, grounds and local area. With some taking time to visit the marina and others the spa, we meet back up in the evening before getting on the coach back to the airport. It's a late return home but with Wednesday morning off, to catch up on sleep, we arrive back to our desks refreshed to carry on delivering recruiting excellence for the tech market.
A big thank you to everyone, but of course David for bringing us all together, and Kelly for organising it all! It was a great trip, well deserved and fun to get everyone together in a new place. With some big things coming up over the next sales year we will all be looking forward to doing it all again in 2019.