Semiconductor Monthly May 2022
07 Jun, 2022
5 minutes
America's bright semiconductor future is only 70 to 90 thousand jobs away The ev...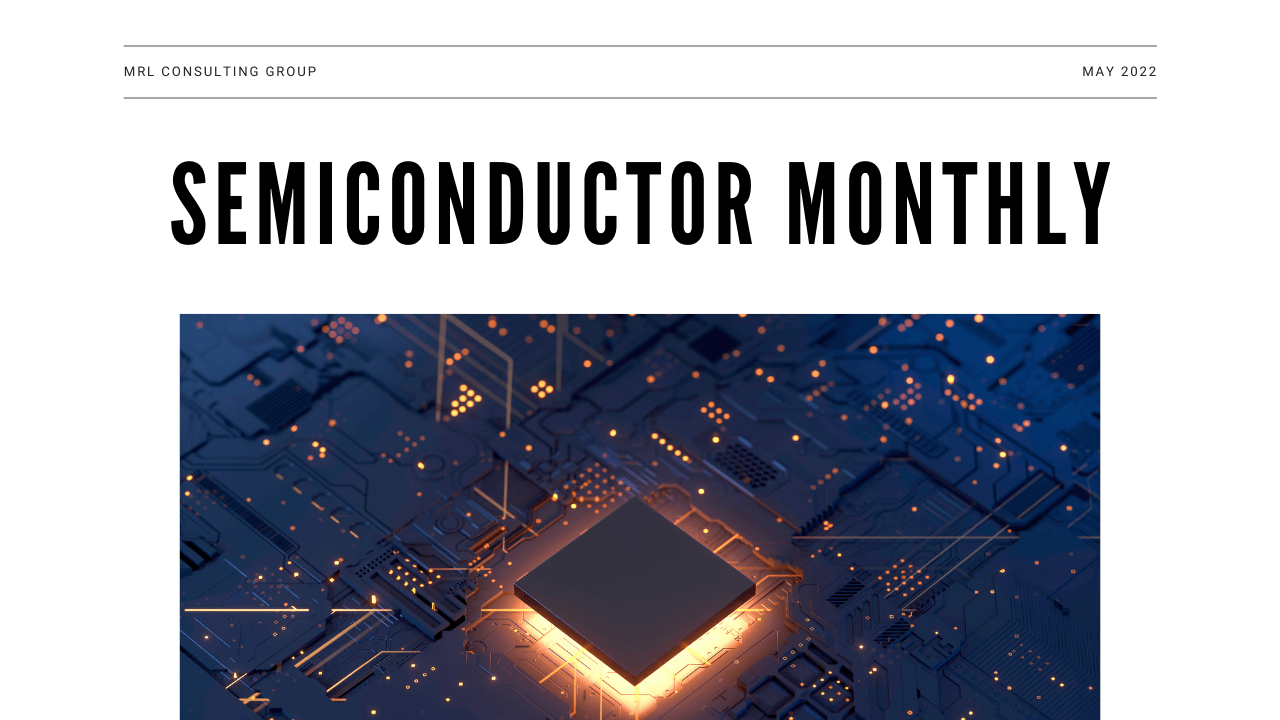 America's bright semiconductor future is only 70 to 90 thousand jobs away
The events leading up to the current semiconductor shortage and the subsequent disruption that it has caused has highlighted how important semiconductors are to our economies. As part of a response to close the current gap between supply and demand, manufacturers across the globe have announced plans and even began to break ground on countless semiconductor fabrication plants, especially in the USA. Whilst the benefits of these investments won't be seen for a number of years, they are certainly a move in the right direction. However, it does raise a number of further concerns, the most prominent being centred around Americas skilled workforce.
Eightfold.ai released a white paper at the start of this year, estimating that the U.S. will need an extra 70,000 to 90,000 skilled workers in order to meet the critical workforce requirements of operating the new fabrication facilities. Requiring such a sizeable workforce in a seemingly short period of time is quite a daunting task, especially considering the fact that the current workforce in the USA are ageing, and students going into STEM subjects are declining. But, there might be hope yet…
On the 4th May, the SIA announced a partnership with FIRST (For Inspiration and Recognition of Science and Technology) to strengthen the U.S. STEM workforce. This partnership will see both bodies collaborating to provide "PreK-12 students with the skills necessary to pursue a career in science and technology, facilitating mentorship programs that improve the workforce talent pipeline for the semiconductor industry". Whilst these efforts won't completely close the gap between America's current workforce and what will be required in a few years, it's certainly a move in the right direction.
David Stone our Chief Executive shared his thoughts on the matter. "It's an interesting time for the semiconductor industry, especially across America. I've recruited into this industry for almost 30 years, and I've never seen market conditions quite like the ones we find ourselves in today. Whilst the promise of new fabrication facilities sounds like the perfect storm for any recruiter operating in this market, there are a few things to consider. The current semiconductor workforce is an ageing one, and the roles and skills that are currently in demand will become almost obsolete as technology advances and these new fabs come to fruition. Local and national governments and private organisations need to plan ahead to ensure that the industries dreams can become a reality."
From Silicon Valley to… Ohio? Industry leaders return to this once-great tech state
Intel announced in March that it will be investing $100 million into semiconductor education and research, with half going to institutions based in Ohio. This comes as a bid to incentivise workers in the state to acquire the necessary training that Intel will look for when hiring workers for their new site in Ohio.
Intel announced plans in January to build a $20 billion manufacturing mega-site in New Albany on the outskirts of Columbus, Ohio. The 1,000 acre site will house at least two semiconductor fabrication plants where Intel will research, develop and manufacture their most cutting-edge computer chips, generating 3,000 new jobs for the state.
Intel CEO Pat Gelsinger expressed plans to make this the "largest silicon manufacturing location on the planet" by eventually expanding this site to 2,000 acres that can house up to eight fabs. Intel were instrumental in establishing Silicon Valley as the tech capital of the world, and now they plan to make Ohio the "Silicon Heartland", but why Ohio?
Firstly, commercial space in Ohio is relatively cheap compared to other popular states in America that offer the same quality of workforce. It's certainly not the largest state, ranking as number 34 out of 50, but land is some of the cheapest, averaging $6,350 per acre in 2020 compared to $12,000 in California. The state also has a 0% state tax on corporate income, allowing companies to thrive. Despite Ohio being the 34th largest state, it ranks as the 7th largest state economy, and their $2 billion budget reserve means lower taxes and operating costs with fewer barriers to business growth. Ohio is currently the 2nd most affordable state to live in the U.S and their educational system, including over 200 collegiate institutions, will help to replenish their robust pool of skilled workers, currently estimated to be around the 5.5 million mark.
Despite this, there are 34% fewer manufacturing jobs in Ohio than there were in 1991. Most notably, General Motors' closed their Lordstown complex in 2019 leaving hundreds of people looking for new work within the state. But a lot has changed since 2019, and companies such as Intel, Peloton, First Solar and Amgen have all announced plans to break ground in the state. If all of these plans come to fruition, Ohio's future is looking bright.
Consultant spotlight: Lauren Hart - Semiconductor Manufacturing prodigy
Those who work in recruitment, or have ever come in contact with a recruiter before will tell you what characteristics make a recruiter stand out. Honesty, integrity and industry knowledge combined with an authentic interest in the lives of their candidates are all often qualities that every client and candidate hope for. With Lauren, these seems like a bare minimum.
Lauren joined us less than one year ago, her first ever role in recruitment. A background in sales and customer service gave Lauren the background she needed to make the switch to recruitment, and the quality of her character has set the record straight for what a recruiter should truly be. There's no ego, no jealously or selfishness in Lauren, she isn't just in it for herself. Lauren is a team player, invaluable to our team, our clients and the candidates she has helped (and trust us, there's been plenty). She dedicated time outside of work to explore the world of semiconductor manufacturing and has already grown a following on LinkedIn of over 2,400 industry experts.
Lauren adds value to her clients, candidates and online following that goes above and beyond her duties (click the link below and see for yourself) and is the constant subject of praise from our clients across the USA.
Laurens industry insight
"The current jobs marketing, especially in semiconductor manufacturing is incredible. Candidates have never had so many opportunities on their doorstep, and clients are doing everything they can to entice top talent during the world's biggest semiconductor shortage. The future is also looks bright, with almost every leading manufacturer and government announcing expansions and incentives to ensure that the world doesn't find itself in the current shortage it's currently experiencing. My advice to people in this market? there has never been a better time to find out about what roles are out there for you. If you want to have a chat and explore your options, then pick up the phone and get in touch or drop me a message".
https://www.linkedin.com/in/lauren-hart-semiconductor-manufacturing-specialist/