Semiconductor organisations must improve their employer branding to survive
13 Aug, 2020
5 minutes
Happily, semiconductor organisations look as though they will make an excellent recovery, pe...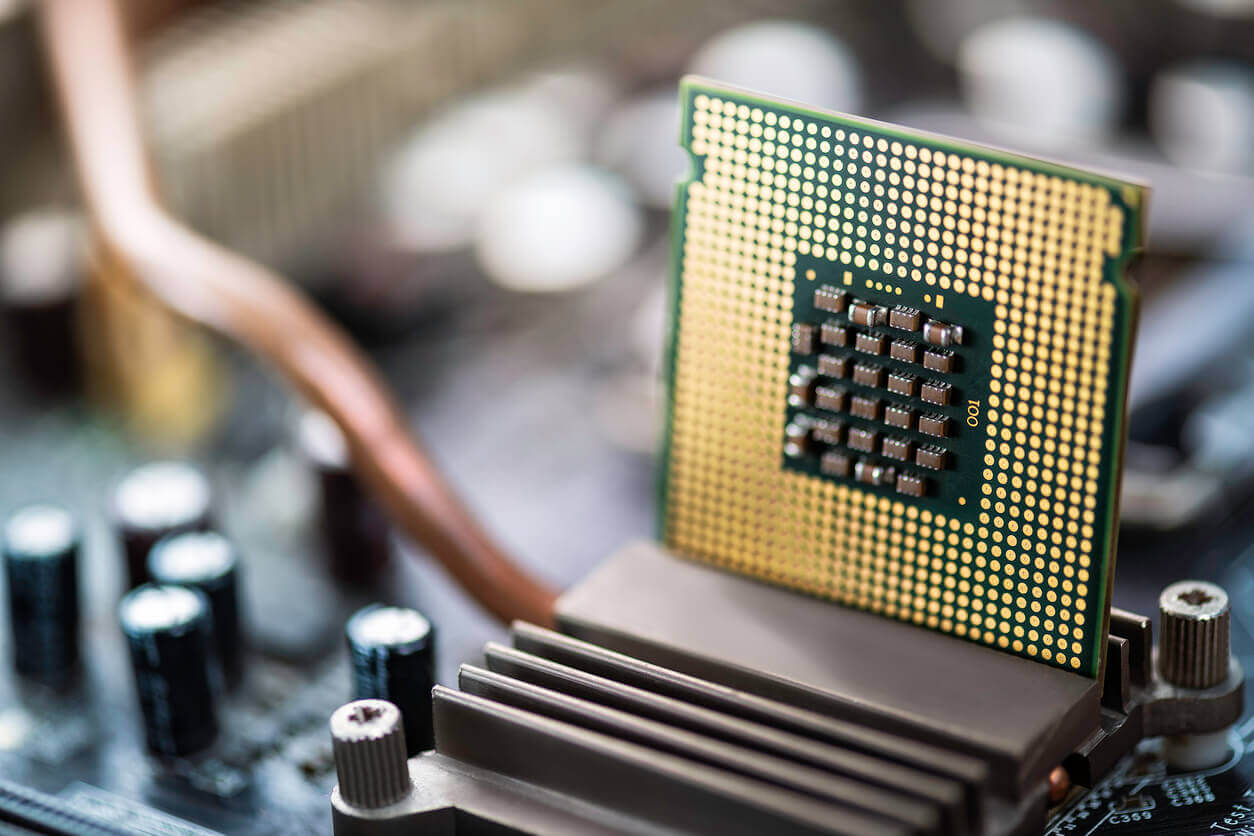 Happily, semiconductor organisations look as though they will make an excellent recovery, perhaps being among the first to do so, as investors turn their heads away from now riskier sectors, like aviation. After all, semiconductor companies are prepared for peaks and troughs in demand; they've survived the 2008 economic crash and the 2000 dot.com bubble burst. Most will be able to withstand this new pressure.
But, to thrive post-pandemic, there are two things organisations will undeniably need:
Strong employer branding
Candidate-centric recruitment
And this might be a bigger challenge than anticipated.
What is employer branding?
Just as you would want to protect and build a strong brand to increase sales within your semiconductor organisation, you want to position yourself as a business that people want to work for.
This is achieved through employer branding. By creating a desirable recruitment package, honing your workplace culture for optimum employee happiness and ensuring there are progression opportunities, you can build a reputation of being a business that candidates are eager to join.
What is candidate-centric recruitment?
Candidate-centric recruitment involves focusing on the potential employee throughout the recruitment process rather than yourself as the employer. Instead of simply trying to fill a position based on a required skill set, you work to build a relationship with candidates so that you both feel as though you are working together to achieve a mutually beneficial goal.
Competition from Big Tech makes employer branding and candidate-centric recruitment essential
It's an oft-repeated truth in the semiconductor industry that there are more positions available than talented individuals to fill them. This enables candidates to 'call the shots', making demands for higher salaries and more favourable working terms and conditions.
We've all seen how Big Tech responds to this, with Google's offices almost resembling playgrounds and Twitter announcing it will allow its employees to work from home indefinitely.
We aren't saying that all semiconductor companies should go so far as incorporating slides into their workspaces. However, there should be a focus on creating a favourable working environment if your company is to entice the best talent to drive you through the storm of the pandemic.
How start-up semiconductor companies can survive the pandemic
You don't have to be 'big' to survive. Increasingly, candidates within the semiconductor space want to work for start-ups and SMEs. They believe this gives them more control over projects, access to better innovation and increased development opportunities.
And yet, available roles in start-ups are even more difficult to find – not because they don't exist, but because these are dwarfed by Big Tech and legacy businesses, both of whom have established reputations and bigger marketing budgets.
Once a start-up has established a candidate-centric hiring strategy and has a plan in place to improve their employer branding, you should work with specialist recruiters to give them access to wider networks.
How legacy semiconductor companies can survive the pandemic
As for legacy organisations, you must ask yourself why your business is seen as less innovative than your younger counterparts and consider what you can offer to entice talent. Perhaps speak with a semiconductor recruitment agency for advice on how to make your recruitment strategy more candidate-centric.
Learning and development opportunities are a plus, yet too few businesses advertise this effectively to prospective candidates.
Another avenue to consider is to ask current employees to take an anonymous survey where they can be open and honest about their feelings. Once you collate the data, you can analyse whether any issues are regularly cropping up.
Make a plan to resolve these and continue striving towards a happier working environment to improve your employer branding.
At MRL, we've been sourcing talent for the semiconductor industry for more than 20 years. This grants us a unique overview of the market. To find out how we can help you, discover our semiconductor recruitment services, or get in touch.