Social Media and Job Hunting
27 Mar, 2021
5 minutes
If you want to be one of them, you need to use the same platforms they are and ensure that y...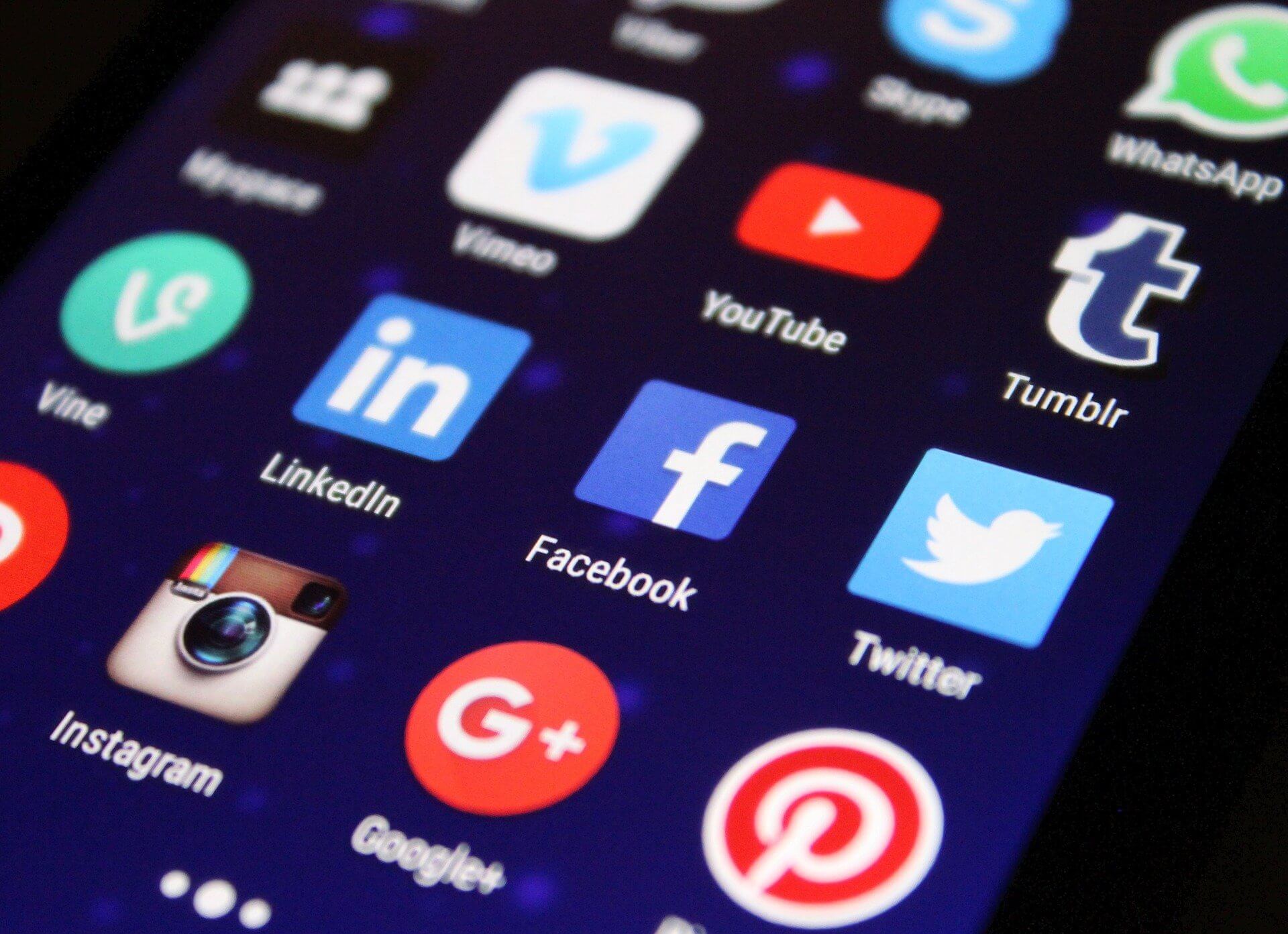 If you want to be one of them, you need to use the same platforms they are and ensure that your profile and online activity are enticing. You can find out what platforms specific businesses utilise by looking at the contact details on their website. If the information isn't there, it may be located in the footer.
Do you need to be on social media to get a job?
The short answer is yes. 84% of companies surveyed specified that they target social media as part of their recruitment efforts. If you aren't making use of these platforms, you're potentially missing out on fantastic opportunities.
Here are just some of the ways utilising these platforms can help you secure a job:
Recruiters use social media to find candidates with specific skill sets
If you only sign up to one social media platform, we highly recommend LinkedIn. With 71% of employers using social media to target candidates with specific skills, it is the perfect platform to showcase your work.
If a customer or client leaves positive feedback, be sure to post it socially, with their permission, of course.
These may feel like small things, but they have a big impact on potential employers. When publicising your work and accomplishments, you are establishing your expertise and drawing attention to specific experiences that may draw the attention of the businesses you want to work with.
Lay the groundwork for future opportunities
Even if you aren't ready to take on a new challenge or are content in your current position or company, it's worth connecting with businesses you aspire to work with one day.
When you're ready to move onto a new role, you stand a much better chance if the company already knows who you are when you apply for a position with them.
Scour company profiles to ascertain workplace culture
This may not help you secure a position, but it's worth doing. There is always a level of risk involved in moving from one company to another; the new role or workplace culture could turn out to be different from what you were expecting.
By taking a granular look at a company's social media platform, you can tease out information about what it might be like to work for them. What articles are they sharing? What are they talking about? Read in between the lines of their posts, scour through the comment section. Is the company responding to questions, comments or even complaints? The way a brand responds to its social audience says a lot about how you can expect to be treated as a member of their team.
How might social media be used in recruitment selection?
Targeting social media is an excellent way to increase your chances of securing a new job. However, consider the following when using these platforms:
70% of employers who participated in recent research stated that they utilise social media to look into candidates as part of the hiring process. Whether work-related or not, you must consider how you will come across to potential employers every time you post something online.
While a company cannot discriminate against a potential employee based on their social media activities, you want to give yourself every chance of success and ensure that you are appealing to prospective employers.
For personal accounts, such as Facebook, we recommend checking your privacy settings so that potential employees can't base their shortlisting decision on your profile.
With that said, it's always better to be safe than sorry. Think about how that post or picture will look to a prospective employer before you publish it and what it really says about you.
It's also worth going through historical posts and pictures, particularly if you've had an account for years and deleting anything you wouldn't want them to see.
Don't limit your search
While many businesses do use social media as part of their recruitment strategy, there are some positions that businesses choose not to advertise in these spaces.
Companies that operate in niche sectors and are searching for a certain calibre of applicant will still rely on recruitment consultants to help them find their next employee.
If you are actively looking for a new job, you should utilise social media to showcase your skills and build relationships, as well as requesting support from recruitment agencies that specialise in your sector.