Why your start-up should partner with a specialist recruiter
08 Jun, 2020
5 minutes
Hiring the wrong person can have considerable cost ramifications on a business, and with sta...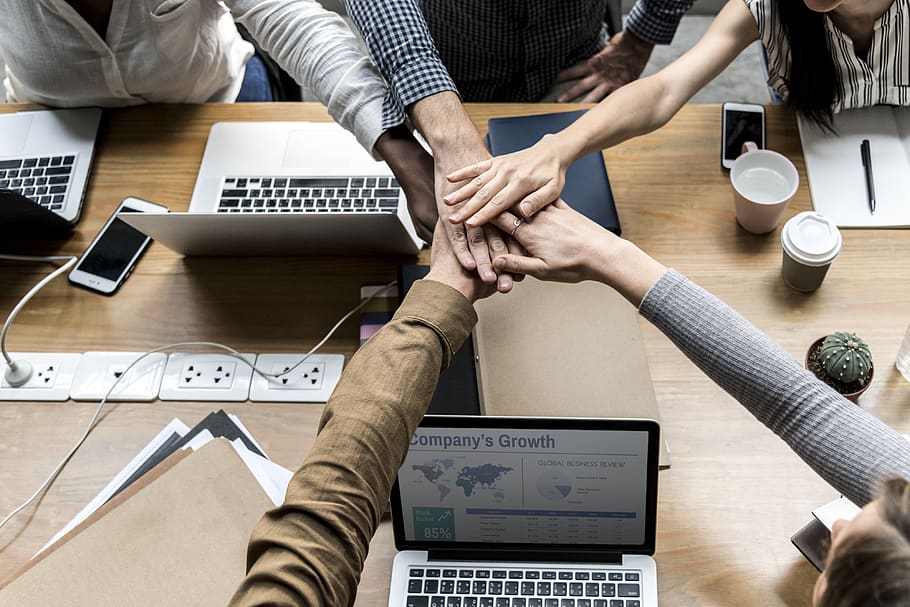 Hiring the wrong person can have considerable cost ramifications on a business, and with start-up companies, the risk and consequences are even higher.
Understanding who to hire and when will be integral to success, which is why partnering with a recruitment agency that specialises in your niche is essential, even in the early days.
How many start-up companies fail?
60% of new businesses don't make it past the first three years, and 20% don't make it past the one year mark. While the reasons behind why these businesses fail are unknown, hiring the wrong person at the wrong time can easily cause a company to fold.
Recruiters can help limit the risk of a poor hire
"I've seen so many start-ups run into difficulty further down the line because the founders had just brought on people they know or have met by chance. The first few people you hire can set the tone for the rest of the business' lifecycle; I cannot stress how important it is to get this right. It doesn't matter how good your product or service is if you don't have the right people in place."
That's what Frank Thiel, advisor and mentor to many start-up organisations, told us when we asked him why start-ups should be working with recruiters.
We've worked with several start-ups at various stages of their development, and we know how difficult it can be for companies to delegate key business activities to external companies. But just as there are benefits to employing an outer legal or financial function, working with a specialist recruiter can help your business to grow and give you an edge over the competition:
Why specialist recruitment agencies should be involved in your start-up hiring plan
A hiring plan is as essential as your business plan. Once you know your growth targets, you need to calculate what employees you will need and when it is best to hire them to help you achieve your goals.
Involving your recruitment agent in this process means they can keep an eye out for emerging talent and bear them in mind in the run-up to a hiring drive. They can also help you make your business more enticing to prospective candidates so that you can compete against more prominent companies.
There is currently a trend where candidates have a genuine desire to work with smaller and up-and-coming organisations. Particularly in the semiconductor industry, talented individuals realise that by working with start-ups and SMEs, they can have a more significant influence and be involved with many more innovative projects.
Niche recruitment consultants can help a start-up business with employee branding
In a hyper-competitive talent market, all organisations need to invest in their employee branding. This can be overwhelming for start-ups and SMEs with several other priorities to consider and who often need people to join their businesses as quickly as possible. Recruitment is a full-time job, but by working with a specialist consultant, you can make sure it doesn't take up your precious time and resources.
Employer branding is essential for start-ups, who, unlike the industry giants, cannot yet rely on an established reputation. We've mentioned already that candidates increasingly want to work with smaller organisations, but it can be challenging to find these roles when set against the noise of bigger businesses.
This is where recruiters can help. By introducing you to their networks in a positive way, you'll be on the radar of candidates before they ever see your advertised positions. Specialist recruiters can also help you build your employer brand through events, advertising, social media and more. So you can begin to build a talent pool of candidates who not only want to work for you but promote you within their networks too.
The number one way candidates find a new role is through referral, so you must grow networks that can work in your favour. And the best way to get instant access to essential networks is via expert recruiters.
Find a recruiter who will stay with your start-up business in the long run
Forming an early relationship with a specialist recruiter can pay dividends in the future. Our consultants are not just here to fill the early positions you have; they can help you to create a long-term hiring strategy, enabling you to recruit suitable candidates at the right time. We'll make sure that the people you bring into your organisation add value, advising and challenging your hiring managers on the best individuals to employ.
The most successful placements happen when a consultant knows the industry you're operating in and is familiar with your organisation. We can be there from the beginning to help and watch you grow, learning along with you and adapting to your changing needs. By forming relationships with the right expert recruiters, start-ups can gain a considerable edge over their competition and lay the foundations for future success.
MRL has recruited for the niche high technology and finance markets for more than two decades, working with organisations of all sizes. For more information on how we can help your start-up, please get in touch.