The impact of the semiconductor shortage on the global chip market
27 Sep, 2021
5 minutes
Because of the highly controlled production environments required to manufacture these chips...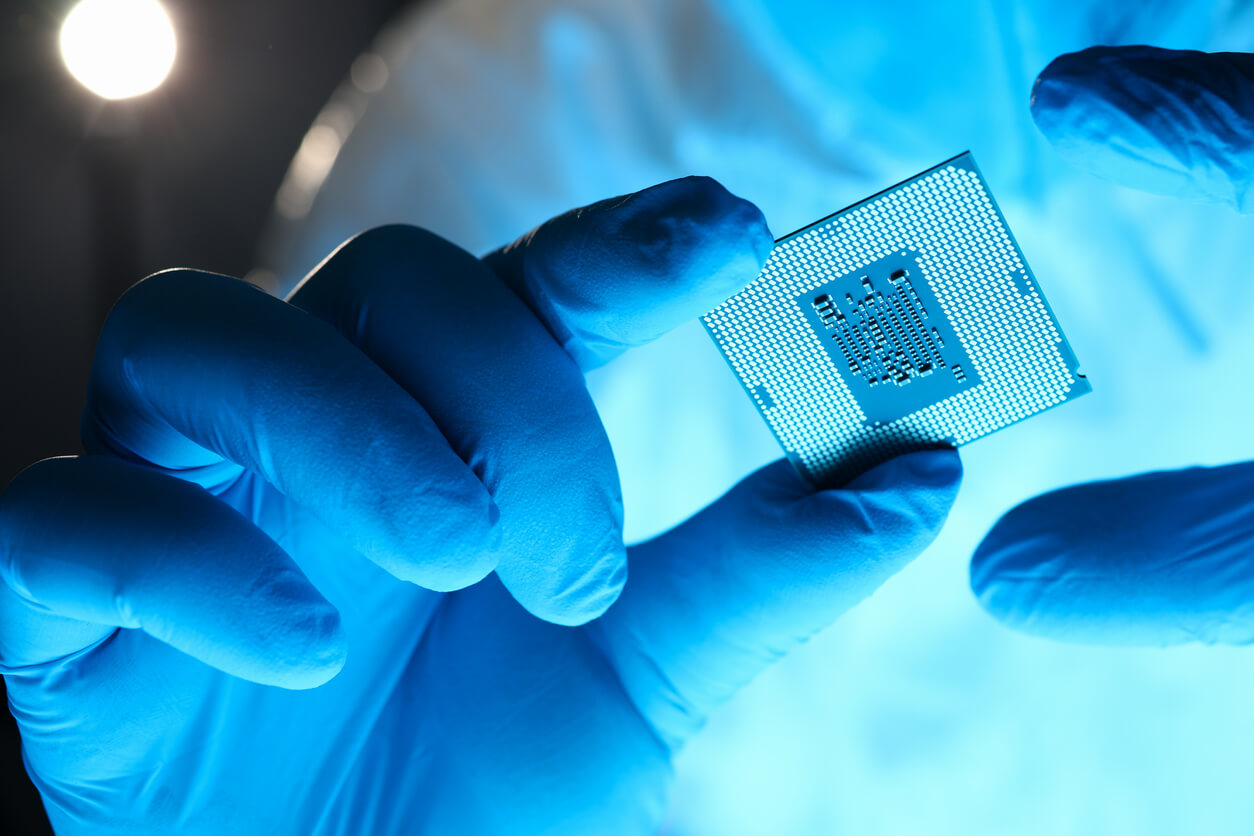 Because of the highly controlled production environments required to manufacture these chips and the volatility of the product (one stray dust particle can result in significant chip defects), it is extremely difficult for other manufacturers to step in and take on production to resolve the shortage.
The only solution is for already established semiconductor chip manufacturers to increase production. A strategy that will not be truly effective at solving the shortage in the short term.
But what does all this mean for semiconductor chip stocks?
Global chip market sales and forecasts
According to a report from the Semiconductor Industry Association, market forecasts through 2020 fluctuated due to uncertainty; however, in the end, the global market rose and is expected to be considerably strong through 2021.
Global chip sales were weak in 2019 ($412.3 billion). However, despite the pandemic contributing to the shortage with an increase in demand for tech and the significant supply chain issues, last year saw a 6.8% increase in sales ($440.4 billion).
The World Semiconductor Trade Statistics (WSTS) Semiconductor Market Forecast predicts sales to further rise to $527 billion this year and $573 billion in 2022 - a considerable leap.
Who will benefit from the semiconductor shortage?
Companies that manufacture tools and machinery for chipmaking and semiconductor manufacturers who own fab capacity are already benefiting from the shortage, seeing a return of approximately 25% year-to-date.
Some companies are also increasing their capital expenditure plans to gain as much as possible from the growing demand for chips, regardless of the shortage:
TSMC
Taiwan Semiconductor Manufacturing Co. (TSMC) is the largest semiconductor contract manufacturer globally and plans to spend $100 billion in the next three years to bolster production capacity further. The brand initially planned to invest $28 billion but increased this because of the trends and developments.
Samsung
Over the same three year period, Samsung has allocated 80% of its $205 billion investment to chips, including semiconductors. Samsung Electronics spoke of the aggressive investment, calling it a 'survival plan' as their competitors also move to control the chip supply chain.
Intel
Over the coming decade, Intel will be investing up to $95 billion in two new chipmaking facilities located in Europe. The company's CEO believes that the automotive total addressable market for semiconductors will increase to $115 billion by 2030.
Now is the time to work in the semiconductor industry
The chip shortage has undoubtedly caused severe problems and will do for a while longer; however, it has reinvigorated the industry. Whether you operate in the field or are more involved in research or yield optimisation, the future of the semiconductor market is extremely exciting.
MRL has been operating in the semiconductor recruitment market for over twenty years, working with some big names in the sector. So if you're looking for your next role, get in touch to see how we can help.